Donald Trump's Muslim ban' hurts those who are fighting terrorism, says Iraqi PM
Iraq will prioritise cooperation in the fight against Isis, Haider al-Abadi says, despite Donald Trump's 'insulting' ban
Wednesday 01 February 2017 10:10
comments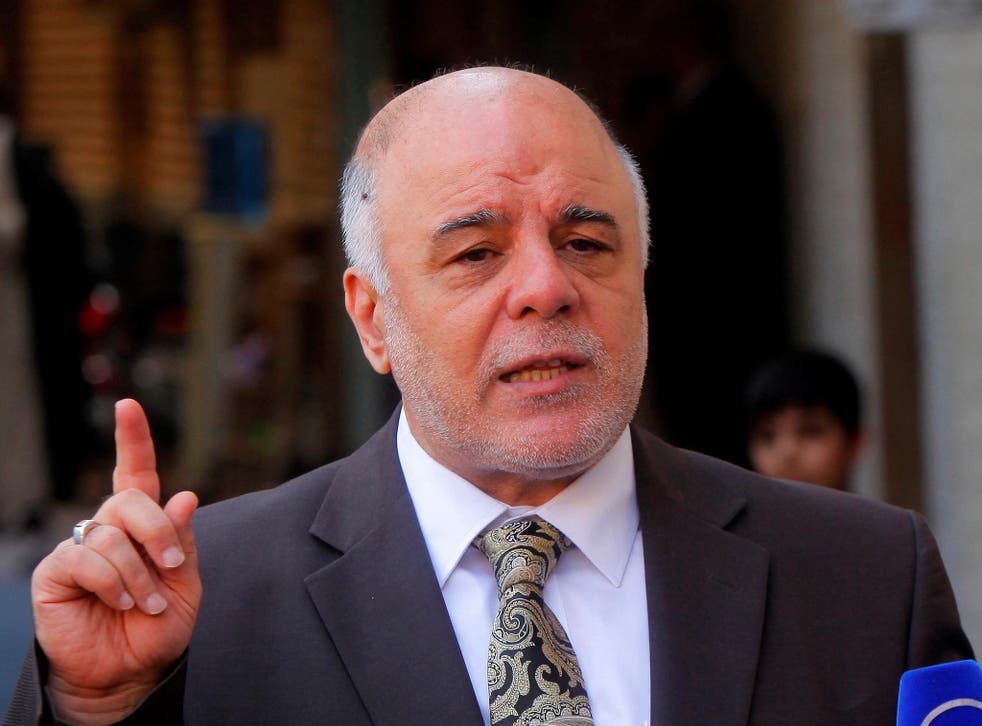 Iraq's prime minister has said that US President Donald Trump's executive order placing travel restrictions on Iraqis and citizens of six other Muslim countries is an "insult" which "punishes" those who are leading the fight against Isis.
"You come to the victim to hold him accountable, to the people who are sacrificing, who are fighting terrorism, to punish them," Haider al-Abadi said in a news conference on Tuesday, giving his first comments on the US ban, which he also described as an "insult."
President Trump's far-reaching executive order temporarily bars citizens from Iraq, as well as Iran, Libya, Syria, Somalia, Sudan and Yemen, from entering the US. It also suspends the US' refugee resettlement programme and suspends visas for Syrians fleeing the civil war indefinitely.
It has been internationally condemned for its discriminatory nature and the chaos with which it has been implemented. Thousands of people with valid US visas are stranded overseas, and the future of refugees being vetted for US entry - or already granted it - is now uncertain.
The legislation has been met with particular anger in Iraq, whose people have supported the US in its fight against terrorism since the invasion of 2003.
A travel ban based on nationality is a "betrayal" of Iraqis, the country's former ambassador to Washington DC, Lukman Faily, said on Tuesday.
Protestors rally at JFK Airport against Muslim immigration ban

Show all 20
Iraq's parliament on Monday voted to implement "retaliatory" restrictions on Americans entering the country, sparking fears that the 5,000 US troops assisting the Iraqi army and Kurdish forces in their fight against Isis could be affected.
However, Mr Abadi told reporters on Tuesday that "We will do nothing of the sort", reiterating his belief that national security could not be jeopardised.
"We are studying the [vote] but we are in a battle and we don't want to harm the national interest," he said.
Join our new commenting forum
Join thought-provoking conversations, follow other Independent readers and see their replies