Iraqi forces enter Fallujah and seize control of districts from Isis
The government soldiers were faced with sniper and mortar fire, while Isis also hit back with a number of bombings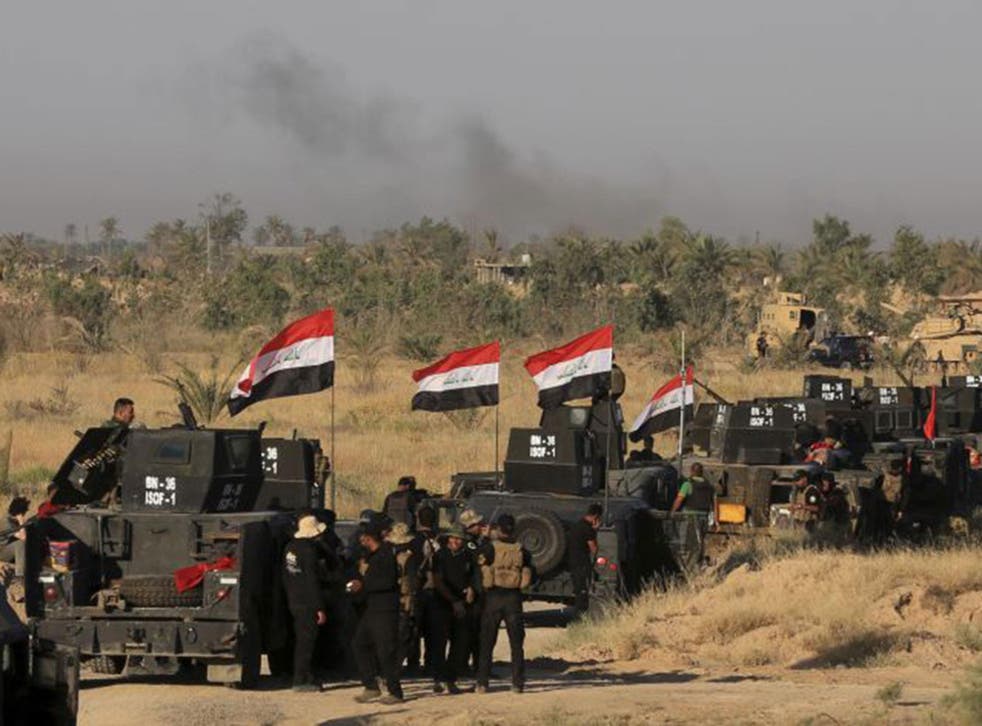 Iraqi government forces started arriving into the city of Fallujah early on Monday, but Isis showed that it can still hit back and by recapturing a small city further north on the Euphrates. Isis suicide bombers killed at least 24 people in a series of attacks in and around Baghdad.
Iraqi counter-terrorism troops, the most experienced soldiers in the Iraqi security forces, began moving into Fallujah from the south in the face of sniper and mortar fire.
"They took one neighbourhood called Nuyamah and are at the entrance to another called Shuhada that is five miles from the centre of Fallujah," said a source in contact with people in the city.
The Iraqi government and the US are eager for regular military forces to be seen to be winning a victory at Fallujah, and not the Shia paramilitary movements that are allegedly under Iranian influence. But, for all the publicity given to clashes, there has so far been no heavy street fighting and casualties are still low.
In response to the assault on Fallujah, Isis lunched a surprise attack on the small city of Hit on Monday and were reported to have recaptured it.
Iraqi army advances in Fallujah while ISIL launches suicide attacks
As frequently happens in the war in Iraq, the number of combatants was small, with 25 Isis fighters crossing the Euphrates, which runs through the centre of Hit, from districts they already held, to oust government forces on the other side with the assistance of sympathisers who had stayed behind when Isis lost the city earlier this year. Only one person was reported dead and three injured.
Isis suicide bombings directed against soft targets are proving more effective against police and civilians than they are against regular soldiers. In one attack a suicide bomber rammed a car filled with explosives into a checkpoint in the Shia Shaab district of Baghdad killing eight civilians and three soldiers. A second suicide car bomber blew himself up in a market in the town of Tarmiyah, 31 miles north of Baghdad, killing seven civilians and three policemen. The third attack was in Sadr City when a bomber on a motorcycle detonated explosives killing three people.
Join our new commenting forum
Join thought-provoking conversations, follow other Independent readers and see their replies