Iraqi Kurdish forces deliberately destroying Arab villages under their control, says Amnesty International
Kurdish forces have bulldozed, blown up and burned down thousands of homes, Amnesty International say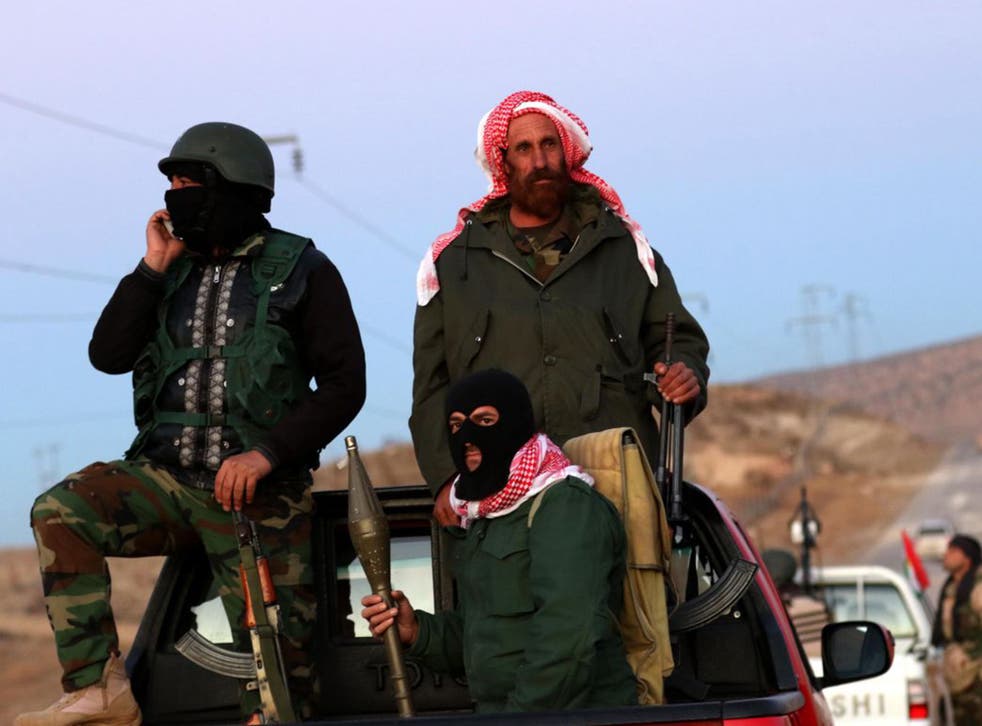 Iraqi Kurdish forces are deliberately destroying Arab villages under their control, according to an Amnesty International report released on 20 January. The human rights group said these actions could amount to war crimes.
Kurdish forces have bulldozed, blown up and burned down thousands of homes in Arab villages recaptured from the Islamic State group (Isis), the report said.
"The forced displacement of civilians and the deliberate destruction of homes and property without military justification may amount to war crimes," said Donatella Rovera of Amnesty International in a statement.
"We are not talking about collateral damage happening in the heat of battle, rather this is deliberate destruction," Rovera told The Associated Press.
She called the treatment of Arab Iraqis detailed in the report "a form of collective punishment on families and communities who have themselves not committed any crimes." Rovera, who carried out the field research for the report, said the group also found that Arab civilians were barred from returning to their villages by Kurdish forces.
My reporting on the Kurds landed me in a Turkish prison

Show all 3
The Kurdish Regional Government, or KRG, in Iraq has said civilians are being prevented from returning to their homes for their own safety, citing the dangers of explosive booby-traps and homemade bombs that Isis often leaves behind when it retreats.
"By barring the displaced from returning to their villages and destroying their homes KRG forces are further exacerbating their suffering," Rovera said in a statement.
The Amnesty report investigated 13 villages in the provinces of Ninevah, Kirkuk and Diyala, and included satellite imagery that Amnesty International said corroborated their claims.
In the fight against Isis, the United States has closely supported Iraq's Kurdish forces also known as the peshmerga with airstrikes, intelligence sharing and training programs.
The peshmerga carried out the attacks in retaliation for alleged support for Isis within Arab communities, the Amnesty report said. The villages detailed were previously under Arab rule, but came under Kurdish control when Peshmerga fighters pushed back IS last year.
A spokesman for Iraq's Kurdistan region responded to the Amnesty report by saying that Kurdish forces "implement the standards" and principals of human rights and international law.
"There is no strategy planned by the (Kurdistan regional government) to destroy or destruct any component villages, any component set up in these newly liberated areas," said Dindar Zebari, the spokesman. The peshmerga forces, Zebari said, "have been in full obligation to implement the standards of and principals of international human rights, international humanitarian laws."
But Zebari acknowledged incidents of what he described as "fighting" between Kurdish forces and the residents of Arab villages.
"There are a few cases where an entire village stood against the Peshmerga ... they fought in line" with the Isis militants, he said.
In a very conservative statement, Sunni lawmaker, Hamid al-Mutlaq, said despite the "good stance" of the regional Kurdish authorities in helping people who have been forced of their homes, but "there are some Kurdish parties do what is mentioned in the report." Al-Mutlak didn't name these parties. "We denounce any act that is against humanity and human rights whether from Sunnis or Shiites or Kurds," he added without elaborating.
Isis still controls large parts of Iraq after sweeping across the country in the summer of 2014 and overrunning Iraq's second largest city of Mosul in the north. In August 2014, the group advanced on Irbil, the capital of Iraq's Kurdish region, prompting US-led airstrikes that have supported the Kurdish offensive against Isis.
AP
Join our new commenting forum
Join thought-provoking conversations, follow other Independent readers and see their replies