Isis, a year of the caliphate: 4 maps that show how far and fast the group has spread
From its base in Syria and Iraq, the so-called Islamic State has extended its influence at an alarming rate across the Middle East, Africa and beyond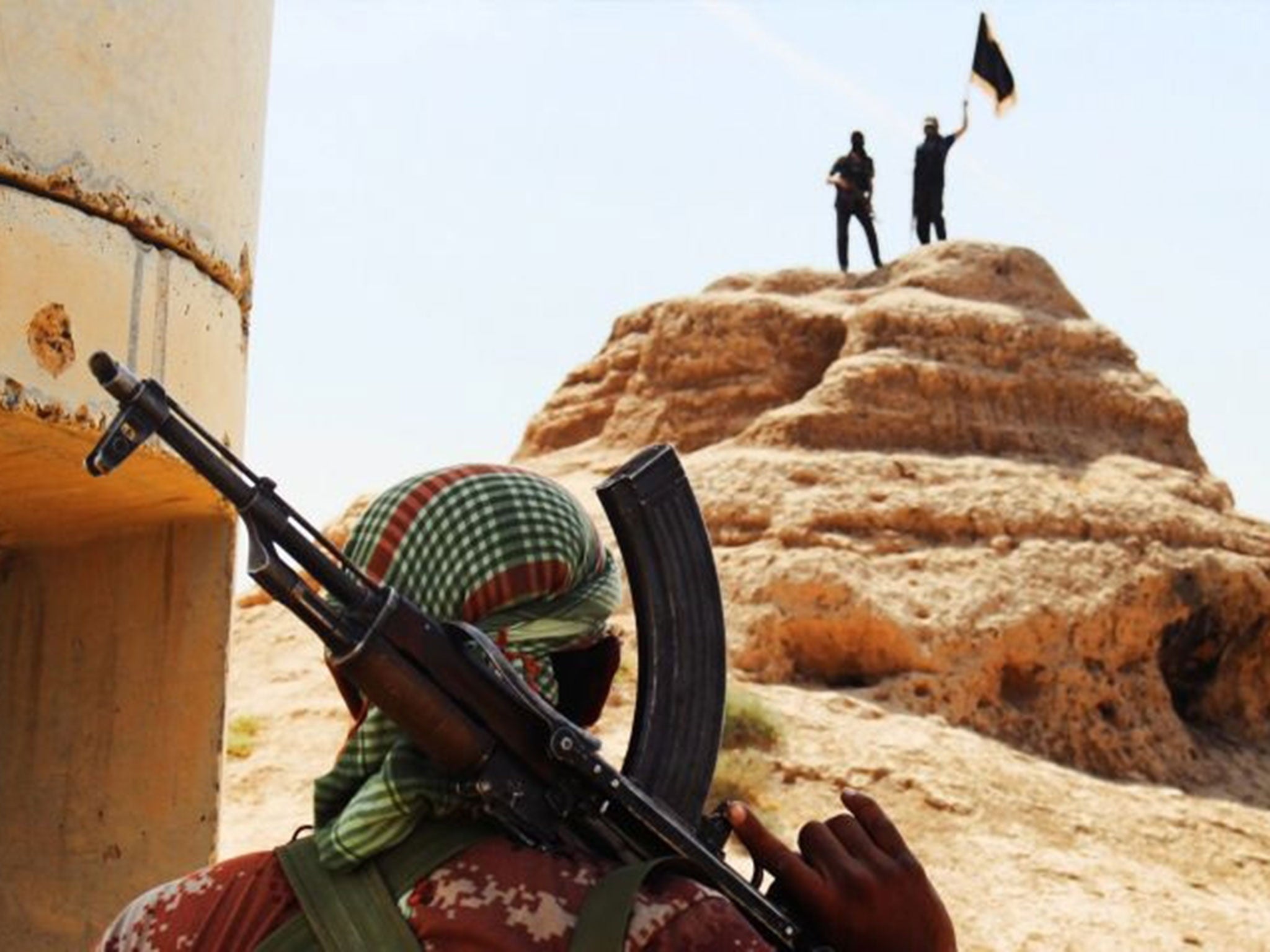 Over the past year Isis has extended its influence across the Middle East and forged connections with other terrorist groups, prompting attacks across the world.
Brutal footage released by the jihadist group has triggered widespread revulsion, but the so-called Islamic State has also inspired foreign recruits from France, Germany and the UK.
These maps show just how far the influence of Isis and its allies has spread:
Middle East
Iraq and Syria
Isis occupies a large area across Syria and Iraq. Since June 2014 the group has taken control of territories to the south of its strongholds in Raqqa, Syria, and Mosul, Iraq. Following the capture of Palmyra, the group controls from Palmyra to the Syrian-Iraqi border and to the Syrian-Jordanian frontier.
Lebanon
The anti-Hezbollah militant group 'Ahrar al-Sunna in Baalbek Brigade' publicly declared an alliance with Isis after the announcement of its caliphate. "With utmost honour and pride, we announce our allegiance to the jihadist Abu Bakr al-Baghdadi as the Caliph for Muslims," it said on Twitter.
It has been reported that Isis has sleeper cells in Lebanon. In early 2015 the group attempted to control Lebanese villages in Qalamoun, increasing the number of militants in the region.
In June 2015, Hezbollah fighters repelled an Isis attack on the Syrian-Lebanese border.
Saudia Arabia
Saudi officials claim to have arrested 93 people with ties to Isis in recent months, preventing terrorist attacks including a strike on the US embassy in Riyadh.
Isis has claimed that there are sleeper cells in Saudi Arabia while in November, Abu Bakr al-Baghdadi announced the group had established a state in the kingdom. The group has claimed responsibility for several bombings of Shia mosques, with militants allied to Isis calling for the targeting of the Saudi Shia population.
Yemen
Isis formally declared a caliphate in Yemen in early 2015. Pro-Isis groups are operating in central, south and east Yemen, specifically Tarim in Hadramawt, where they have raided several military sites.
Isis released a video of its militants erecting the black flag in the capital city of Sanaa in April 2015. They attacked Shiite mosques and Houthi headquarters in the city with suicide and car bombs, causing hundreds of casualties.
Kuwait
Largely untouched by Isis due to the protective buffer of Iraq's Shia-dominated south, Kuwait was rocked by the huge explosion at a mosque during Ramadan on Friday, which killed 27 people praying at the time. Isis has claimed responsibility for the bomb attack.
Turkey
On September 2011, turkey deported over 800 Europeans trying to join ISIS. Turkey remains a popular crossing point for those who wish to join ISIS. Fights break out near the Turkish border between the Kurdish militia (YPG) and Islamic militants.
North Africa
Libya
Isis has gained full control of coastal city of Sirte and battled for control of Derna, with al-Qaeda linked militants taking a nearby neighbourhood. They have captured Harawah, made attempts to take Misrata and continue to spread across the country.
Isis uses the country as a training ground, and as many as 3,000 fighters are said to be loyal to the Islamic State of Libya.
Algeria
In 2014 the French journalist Herve Gourdel was beheaded by an al-Qaeda affiliated splinter group called Jund al-Khilafa, known as the 'Soliders of Caliphate', which claims allegiance to Isis. They also killed 10 soldiers in April 2014.
Egypt
In the Sinai, a militant group known as the Sinai Province has pledged their allegiance to Isis. They have been involved in suicide bombings, shootings, assassinations and beheadings.
Jund al-Khilahfa, named after the Algerian group, formed in 2014 and aligned itself with the so-called Islamic State and have adopted their black flag.
Tunisia
Even before 38 people were killed in an attack on a tourist beach in Sousse, Tunisia was said to be the largest exporter of Isis fighters, with estimates that over 2,400 of its citizens have joined the group since 2011.
The town of Tatouine in Tunisia is now a waypoint for Isis militants travelling to and from bases in Libya.
Two Isis gunmen killed 23 people in the Bardo museum in the capital Tunis on 18 March 2015. The group has also released a video that urges supporters in Tunisia to help them to over Libya.
Tunisian government officials arrested and detained 100 suspected militants in three days in February, with video evidence indicating they had been influenced by Isis. Ansar al-Sharia has declared support for the group.
Asia
Pakistan
Traces of the group's presence have been found in Khyber Pakhtunkhwa province and Peshawar, with pro-Isis graffiti and pamphlets distributed by local Islam groups.
Taliban groups such as splinter organisation Jamaatul-ul-Ahrar have also declared their support.
Isis also occupies Khorasan, a historic region that covers Pakistan, Afghanistan and parts of India. In January, an Isis spokesman said that a former Taliban commander, Hafiz Saeed Khan, would serve as the governor of the province.
Afghanistan
While the group has no formal presence in the country, militant groups that have claimed loyalty to Isis have fought the Taliban. It has been reported that Isis has targeted disillusioned Taliban youth for recruitment into their ranks.
Groups of fighters have planted black flags near Kabul and in Nangahar's Haska Mina district, where a former Taliban local commander, Abu Khaleq claims to be an Isis representative.
Flags have also been seen in the Ghazni and Wardak provinces and Khak Safid, as well as Farah, Helmand and Zabul.
In September 2014, an Isis supporter and former Taliban commander was killed in a drone strike in the Helmand province.
Join our commenting forum
Join thought-provoking conversations, follow other Independent readers and see their replies