Isis will become 'al-Qaeda on steroids' after defeat, warns top official
Isis' proto-state project may fail but fight against jihadist ideology far from over, senior Kurdish anti-terrorism officer says 
Tuesday 18 July 2017 15:57 Comments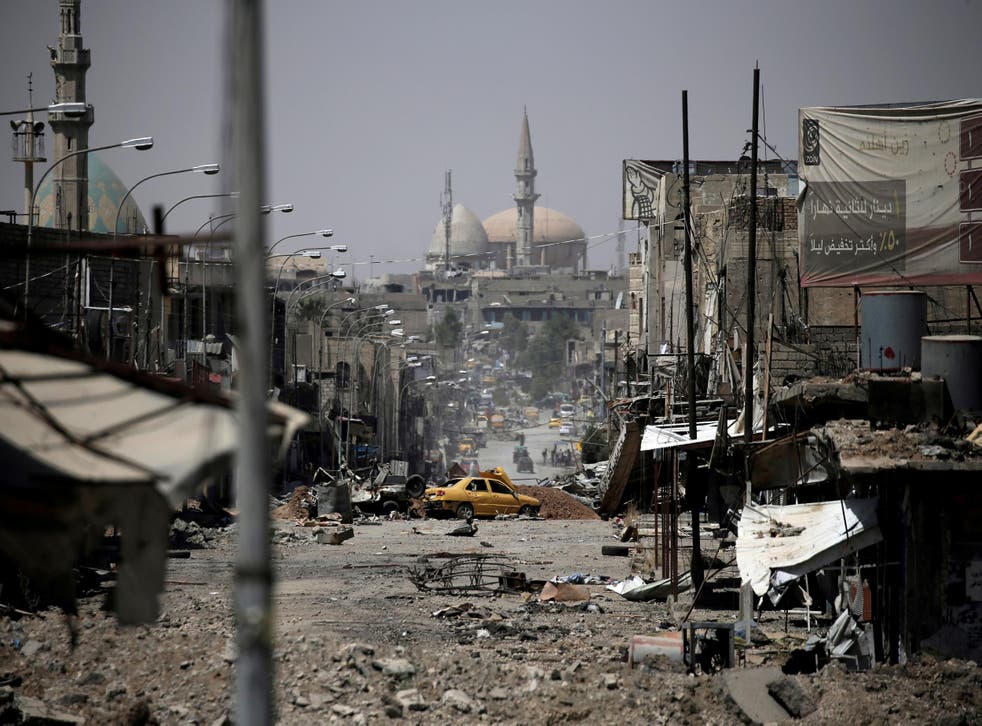 Following the loss of its territory, Isis will morph into an insurgency that will resemble "al-Qaeda on steroids", the most senior anti-terrorism official in Iraqi Kurdistan has said.
While the group was defeated in Mosul earlier this month, effectively spelling the end of the Iraqi half of its so-called caliphate, the battle against the militants could take another three or four years in total, Lahur Talabany said in an interview with Reuters.
The fight for the group's last urban stronghold of Raqqa over the border in Syria is underway, but is also expected to be long and bloody.
Drone footage shows the devastation in Mosul's old city and the destroyed al-Nuri Mosque
The jihadists' morale will not be easily bruised, Mr Talabany said, claiming that according to his sources Isis' leader Abu Bakr al-Baghdadi is still alive - despite several recent unconfirmed reports of his death.
"Baghdadi is definitely alive. He is not dead... We believe 99 percent he is alive," he said. "Don't forget his roots go back to al-Qaeda days in Iraq. He was hiding from security services. He knows what he is doing."
The notoriously secretive leader is currently south of Raqqa, the official added.
In pictures: Mosul offensive

Show all 40
To avoid detection, Baghdadi is believed to be avoiding telecommunications and frequently moving location in Isis' last slivers of territory on the Iraqi-Syrian border.
Moscow claimed in June that it had killed him in an air strike, although the Pentagon, Syrian Kurdish forces and Iraqi officials were all quick to say the report could not be corroborated.
Last week, a war monitor said senior Isis sources had confirmed Baghdadi is dead, as did Turkish officials. There has been no official confirmation from Isis' media wing Amaq.
Observers believe that several senior members of Isis are primed to take over from the Syrian Baghdadi in the event of his death, the majority intelligence officers who once served under former Iraqi dictator Saddam Hussein.
Register for free to continue reading
Registration is a free and easy way to support our truly independent journalism
By registering, you will also enjoy limited access to Premium articles, exclusive newsletters, commenting, and virtual events with our leading journalists
Already have an account? sign in
Join our new commenting forum
Join thought-provoking conversations, follow other Independent readers and see their replies