Isis bans 'corrupt' foreign television and calls satellite dishes the 'machinations of Satan'
The group appears to be extending efforts to control the information civilians living under its control can receive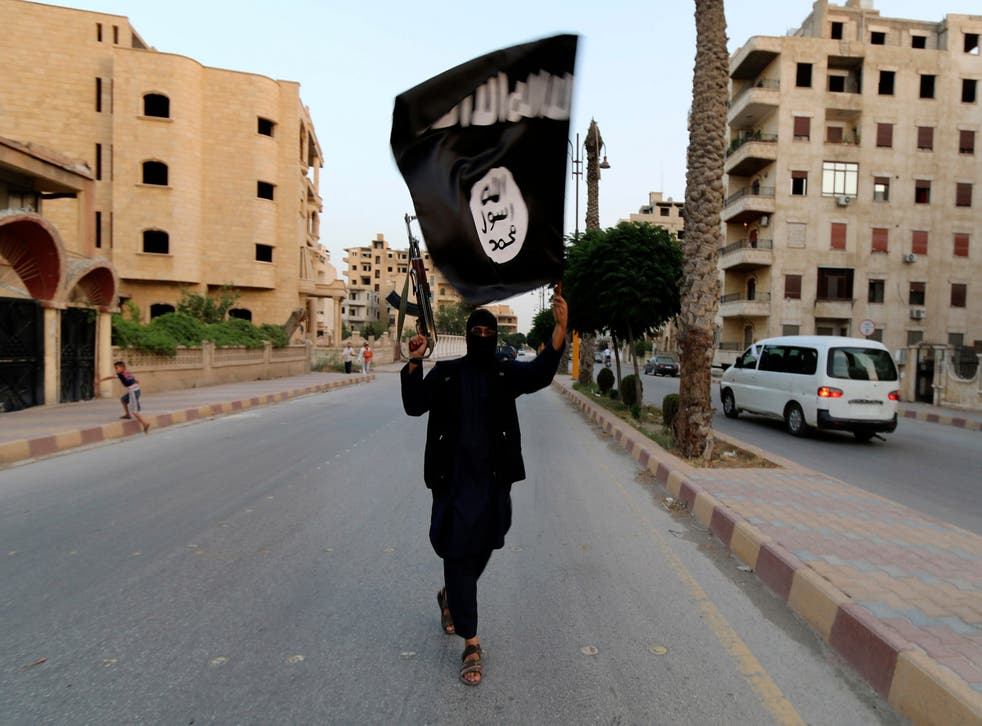 Isis is attempting to ban foreign television in its territories after declaring satellite dishes the "machinations of Satan".
Activists working to expose the group's atrocities in its Syrian stronghold of Raqqa photographed a paper copy of the order and shared it online.
Raqqa is Being Slaughtered Silently (RBSS) said satellite television has been banned, along with the buying, selling, exchange or promotion of receivers.
Repairs are also specifically banned in the lengthy statement, which comes amid reports of Isis militants storming homes to smash up any equipment allowing people to watch foreign news.
The group's latest dictum claims to apply to all areas of its so-called Islamic State, presumably in its territories across Syria and Iraq.
It vowed to stop civilians watching "corrupt" television programmes and news that are broadcasting "messages of war against God", according to a translation by journalist Hala Jaber.
Isis reportedly called satellite broadcasts "the gravest source of immorality", saying they "promote lustful desires and forbidden deeds", while vowing to stop all "sources of corruption and machinations of Satan".
Timeline: The emergence of Isis

Show all 40
The terror group's propaganda arm has made numerous statements about the "false information" spread by media outlets including Al Jazeera and Al Arabiya, as well as many Western broadcasters like the BBC.
Refugees fleeing its Iraqi stronghold of Mosul have reported similar crackdowns, with one woman who managed to escape and reach Europe with her husband and two young children saying militants controlled every aspects of their lives.
The Independent met Shaimaa, her baby son Adam and his five-year-old brother Arran at a refugee camp in Lesbos last month.
The family had taken five months to reach Europe, carrying with them just one rucksack carrying nappies and clothes, in the hope of starting a new life in Germany.
"The Isis men are terrifying," Shaimaa said. "They control every aspect of your life, we couldn't even watch television.
"The children can't go to school, there's no water, no electricity, we can't work so we have no money."
Isis has previously enacted sporadic bans on private internet access as part of efforts to control the flow of information in and out of its territories.
Its latest crackdown comes amid a series of reported military losses, with an attempted push in Iraq defeated by the Peshmerga and international air strikes, and continued territorial losses at the hands of the Kurdish YPG in northern Syria.
Register for free to continue reading
Registration is a free and easy way to support our truly independent journalism
By registering, you will also enjoy limited access to Premium articles, exclusive newsletters, commenting, and virtual events with our leading journalists
Already have an account? sign in
Register for free to continue reading
Registration is a free and easy way to support our truly independent journalism
By registering, you will also enjoy limited access to Premium articles, exclusive newsletters, commenting, and virtual events with our leading journalists
Already have an account? sign in
Join our new commenting forum
Join thought-provoking conversations, follow other Independent readers and see their replies