Isis beheads Russian 'intelligence officer' in Syria in gory propaganda video
Group lashes out at 'bankrupt' Russia after losing swathes of territory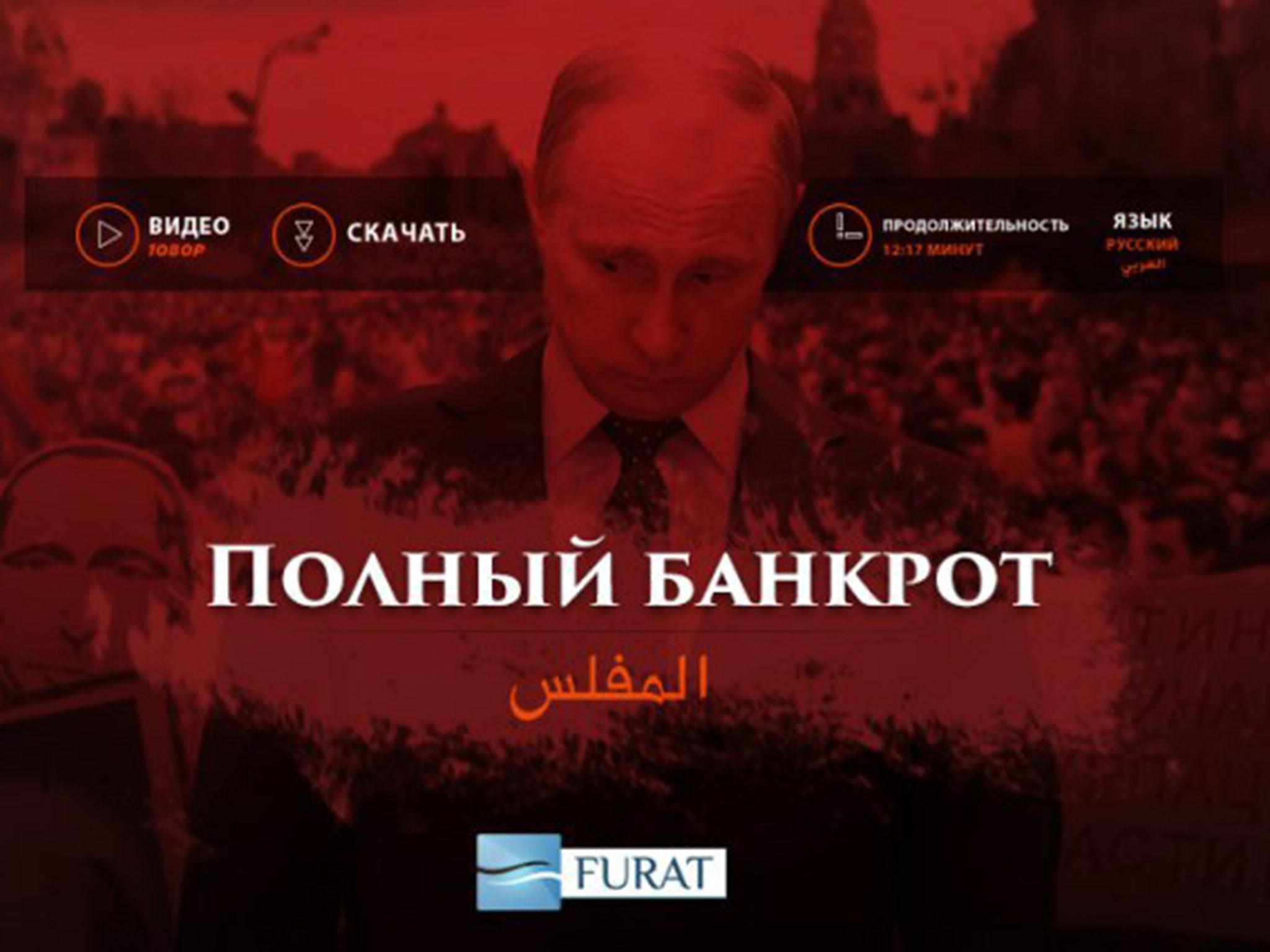 Isis has beheaded a man claimed to be a Russian intelligence officer in a gory propaganda video released to coincide with Russia's Victory Day celebrations. The lengthy video repeated the format used in previous hostage executions, including of James Foley and David Haines, showing a prisoner identified as Evgeny Petrenko giving a "confession" under duress.
He was shown dressed in a black jump suit, speaking with militants in prison, before kneeling in a desert and urging other Russian agents to surrender. Russia's defence ministry dismissed the video, which appeared authentic, as a "hoax" and said no members of its armed forces had been captured or killed.
"This idiot believed the promises of his state not to abandon him if he was captured," Mr Petrenko said, before he was beheaded by a Russian-speaking Isis militant. He was shown supposedly confessing to infiltrating jihadi groups in the Caucus, Turkey and Syria, where he allegedly contacted Chechen militant Omar al-Shishani, who has since been killed in a US air strike.
The Russian defence ministry called the video a "hoax spread by international terrorist groups", adding: "All servicemen of the Russian armed forces group in Syria are alive, well and are carrying out their duties in the fight against international terrorism."
There was no immediate response from the FSB security service, which operates independently from the defence ministry.
Russian senator Vikor Ozerov told Interfax news agency "there would be hell to pay" if the recording proved authentic. The footage, released by Isis' al-Furat propaganda wing, included clips of several other Russian prisoners being beheaded and shot in past videos.
It also included footage of Russian air strikes in Syria and alleged civilian casualties, as well as of a Russian helicopter going down and protests against Vladimir Putin.
Isis named Mr Petrenko as a Federal Security Service (FSB) colonel in a previous propaganda video released in September, threatening to execute the prisoner in a "message to the president of Russia and its people".
The execution footage was released on Isis propaganda channels on Tuesday, as 10,000 soldiers and weapons rolled through Moscow in a huge parade to mark the anniversary of its victory over Nazi Germany in 1945.
In pictures: Russian air strikes in Syria
Show all 19
Speaking at the annual Victory Day parade, Mr Putin called for international cooperation to combat "terrorism, extremism, neo-Nazism and other threats".
"No force will be able to dominate our people," the Russian president said amid worsening tensions over Ukraine, Syria and alleged interference in foreign elections. Russian forces are bombing Isis and rebels as part of an intervention in support of Bashar al-Assad, recently regaining territory in Palmyra and Homs province.
Previous high-profile executions have sparked retaliation by affected countries, with a spate of Isis beheadings in 2014 driving public will for intervention by the US and Britain.
Dozens of countries are now part of the international coalition supporting Operation Inherent Resolve, which has carried out thousands of air strikes on Isis strongholds in Iraq and Syria.
The terrorist group has lost swathes of the territory it seized in a lightning advance in 2014, with jihadis being driven out of Mosul and surrounded in their de-facto capital of Raqqa.
Analysts have warned that the group is increasingly turning to international terror attacks as a way of retaining legitimacy and momentum in the face of military defeat on the ground.
Isis' propaganda magazines have released detailed instructions on carrying out massacres using lorries, cars, knives, guns and bombs, which have been tied to recent attacks in London, Stockholm and Paris.
Join our commenting forum
Join thought-provoking conversations, follow other Independent readers and see their replies