Isis burns thousands of books and rare manuscripts from Mosul's libraries
Islamist militants took the city in June last year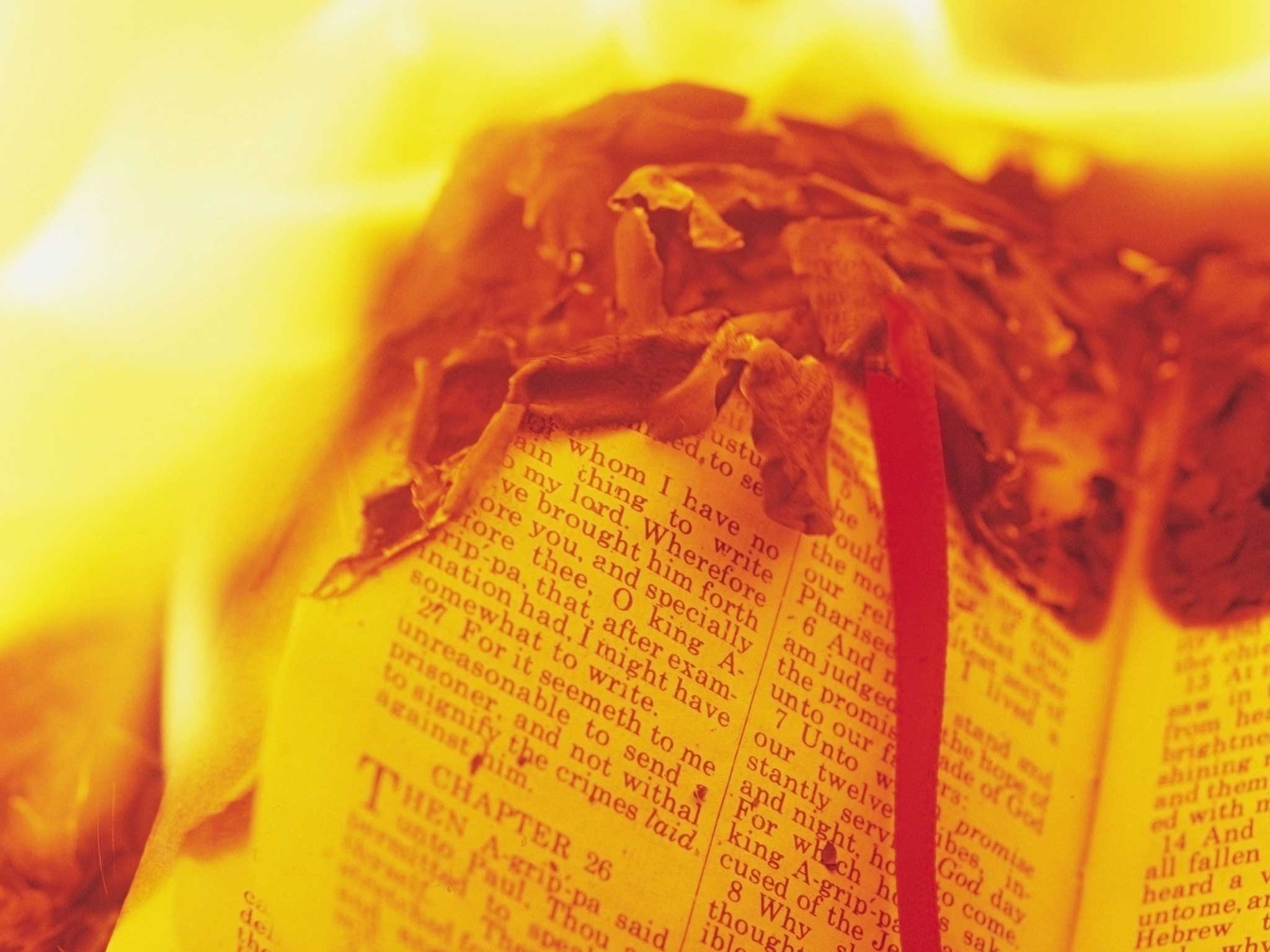 Isis militants have reportedly ransacked Mosul library, burning over a hundred thousand rare manuscripts and documents spanning centuries of human learning.
Initial reports said approximately 8,000 books were destroyed by the extremist group.
"People tried to prevent the terrorist group elements from burning the library, but failed," a local source told IraqiNews.com.
Other reports indicated that Isis militants later broke into the library and constructed a huge pyre of scientific and cultural texts as university students watched in horror.
Among the documents believed lost are a collection of Iraqi newspapers from the beginning of the 20 century, maps, books and collections from the Ottoman period.
Timeline: The emergence of Isis
Show all 40
Mosul resident Rayan al-Hadidi said a mood of sorrow and anger had overtaken the capital. "I cry today over our situation," the activist and a blogger told The Fiscal Times. Today the library's official website was down.
A University of Mosul history professor told the Associated Press extremists began destroying the library – established in 1921 and symbolic of the birth of modern Iraq – earlier this month.
He claimed Isis members had inflicted particularly severe damage to the Sunni Muslim library, the library of the 265-year-old Latin Church and Monastery of the Dominican Fathers and the Mosul Museum Library.
Reports also indicate the militants may have not destroyed all the books, with some Mosul residents telling local news outlets they had seen trucks with Syrian licence plates loaded with documents driving off in the middle of the night.
A local report cited by AP claims that residents saw approximately 2,000 books – including children's tales, poetry, philosophy, sports, health, culture and science – loaded onto six pick-up trucks.
In 2003, during the second US invasion, Mosul library was destroyed. Many of the precious volumes disappeared, but the efforts of locals – who saved many precious manuscripts by hiding them in their homes – and the money of wealthy families, who bought back the stolen books, saved the library.
Mosul, in northern Iraq, is the biggest city currently held by the Islamic extremists, who took it in June last year.
Earlier this week US Central Command claimed an Iraqi and Kurdish force of approximately 20,000 was being prepared to retake the city in May. The Iraqi government has criticised the decision to announce their intentions, claiming US commanders have revealed their hand to Isis.
Additional reporting from Associated Press and Reuters
Join our commenting forum
Join thought-provoking conversations, follow other Independent readers and see their replies