UK to repatriate orphaned children of British Isis members from Syria
This is first time British citizens have been brought home from former Isis territory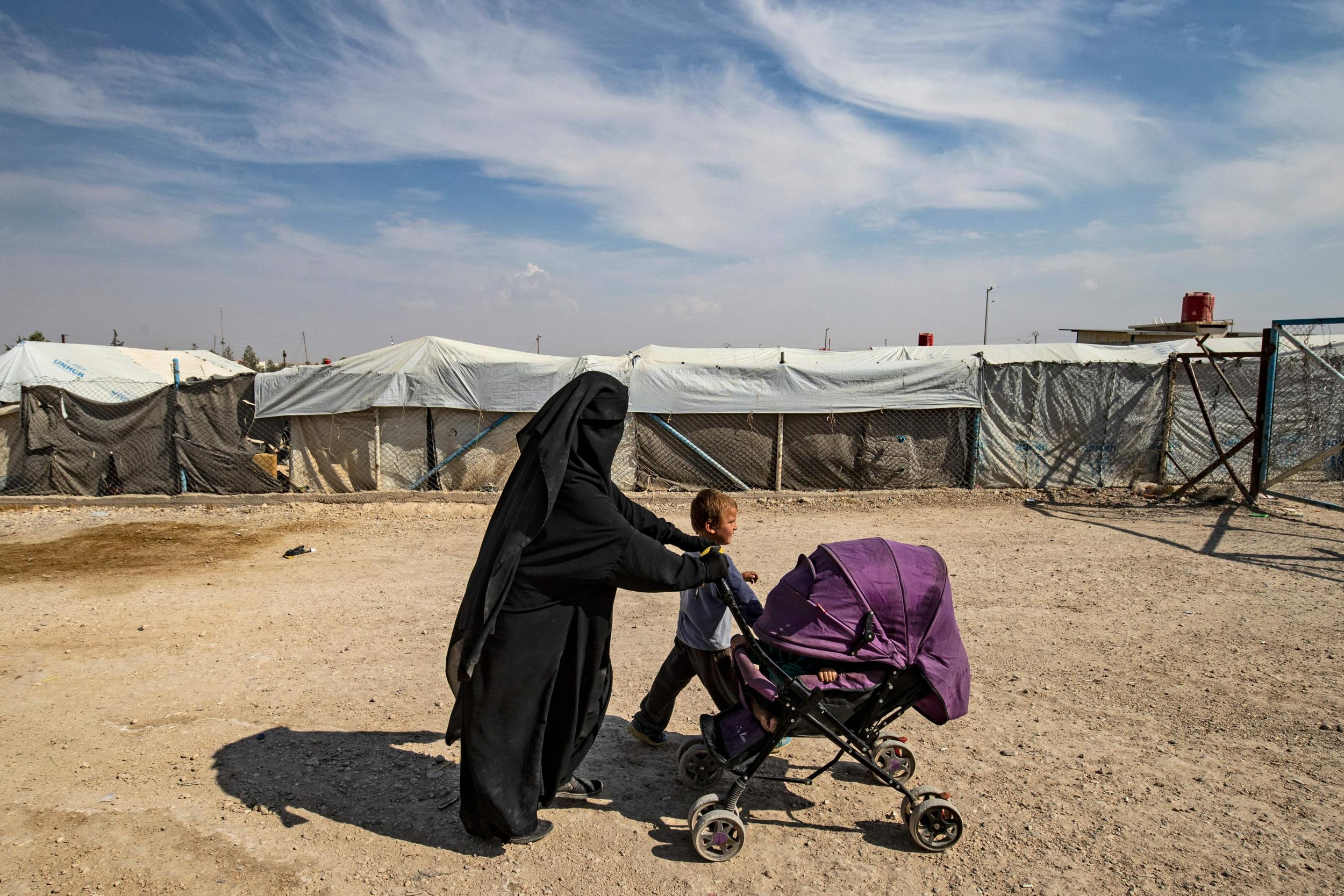 The UK is to repatriate orphaned children of British Isis members from Syria, the foreign secretary has announced.
The children, who cannot be identified for security reasons, will be the first British citizens to be brought back to the UK from territory formerly under the control of the terror group.
Some 25 British women and more than 60 of their children have been stranded in the country's northeast since fleeing the Isis caliphate in its final days earlier this year. Most of them are under the age of five, meaning they would probably have been born in Isis territory.
The UK government has been reluctant to bring back its citizens over security concerns, but Dominic Raab, the foreign secretary, said last month that it was looking into repatriating orphans and unaccompanied minors.
Timeline of the Isis caliphate
Show all 19
In a statement on Thursday, he said bringing home the children was "the right thing to do".
"These innocent, orphaned children should never have been subjected to the horrors of war," he added.
"Now they must be allowed the privacy and given the support to return to a normal life."
The United Nations has previously called for all children of foreign Isis members to be repatriated to their home countries.
Some 70,000 women and children who fled the Isis caliphate in its last months are being held in camps by the Syrian Democratic Forces (SDF), a mostly Kurdish militia that defeated the terror group with US and UK backing. The largest of those facilities is al-Hol camp, which is currently housing some 11,000 foreign citizens. The SDF is also holding hundreds of European Isis fighters.
A number of European countries have repatriated stranded children. France, Germany, Norway and Denmark have all brought a small number back, most of whom were orphans whose parents were killed during the caliphate's final months. Australia also recently brought home eight children and grandchildren of two Australian nationals who fought for Isis.
Join our commenting forum
Join thought-provoking conversations, follow other Independent readers and see their replies