Isis 'chops off three women's hands and flogs men for using mobile phones' in Mosul
The charges the women were being punished for were unknown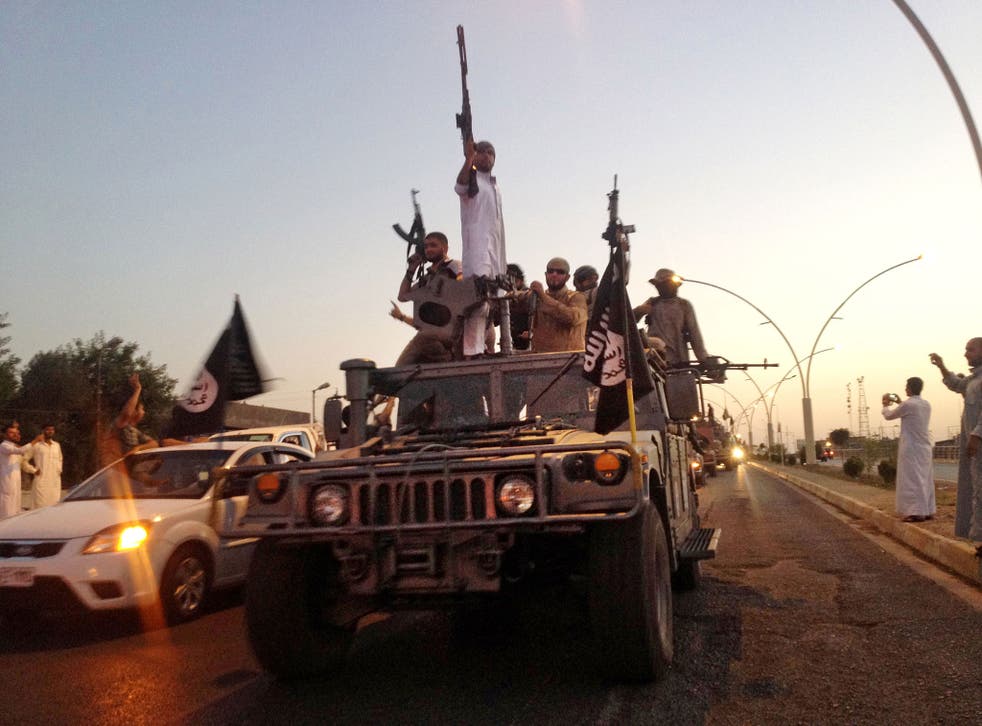 Isis have reportedly cut off the hands of three women as punishment for unknown charges and publicly flogged men for using mobile phones.
In the group's stronghold of Mosul, Iraq's second-largest city, militants are said to have banned the use of private mobiles amid fears residents could act as informants to the US-led coalition bombing Isis positions.
A source told Iraqi News: "(On Thursday) evening, the Isis militants cut three women's hands off for unknown charges.
"They also whipped five people for using cellphones to contact their relatives while standing on the celebration stage in the Cultural Compound in central Mosul."
The group, which seized control of Mosul in June last year, has reportedly issued a decree threatening anyone caught using mobile phones with 30 lashes.
If true, the policy seems to clash with rules in Isis' other Iraqi strongholds.
In a video showing captive Kurdish soldiers being paraded in cages through Hawija, in Iraq's Kirkuk province, men were seen openly filming on their phones.
Timeline: The emergence of Isis

Show all 40
Men are often seen on the sidelines of Isis' gory execution videos filming or photographing the killing.
In November last year, Isis militants blocked all phone networks in Mosul after accusing informants in the city of tipping off coalition forces to their whereabouts, the Associated Press reported.
Residents described a scene of "chaos" and "paralysis" in the city as businesses ground to a halt after the group announced its decision on the radio.
Isis' previous strategy had seemed to be aimed at appeasing residents trapped under its brutal rule with public services and administration including road repairs and traffic policing.
A penal code released by the branch of Isis operating in Aleppo, Syria, last year proscribed the amputation of hands as a punishment for theft.
Death was the automatic sentence for blasphemy, apostasy, "spying for the unbelievers", while adulterers were to be stoned.
Iraq's Prime Minister, Haider al-Abadi, vowed to re-capture Mosul in an interview with the BBC today, saying the army was making preparations for an assault.
Register for free to continue reading
Registration is a free and easy way to support our truly independent journalism
By registering, you will also enjoy limited access to Premium articles, exclusive newsletters, commenting, and virtual events with our leading journalists
Already have an account? sign in
Register for free to continue reading
Registration is a free and easy way to support our truly independent journalism
By registering, you will also enjoy limited access to Premium articles, exclusive newsletters, commenting, and virtual events with our leading journalists
Already have an account? sign in
Join our new commenting forum
Join thought-provoking conversations, follow other Independent readers and see their replies