Isis 'will be eliminated from Iraq in three months', says country's Prime Minister
Slow progress in the city of Mosul has forced Haider al-Abadi to revise his prediction
Henry Austin
Tuesday 27 December 2016 17:37 Comments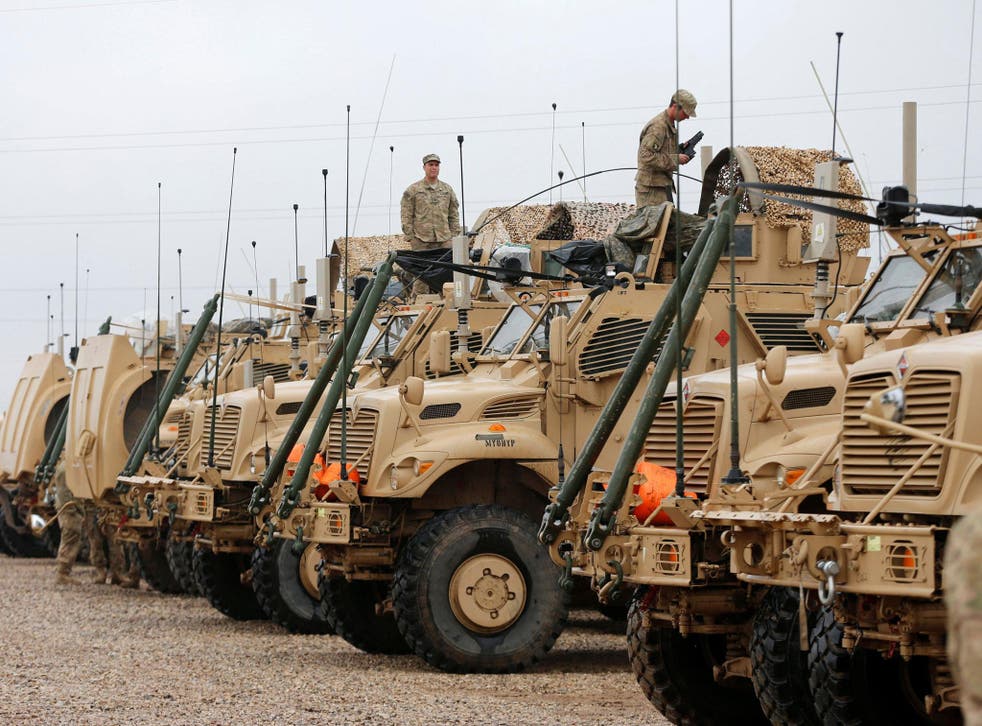 It will take "three months to eliminate" Isis in Iraq, according to the country's Prime Minister, Haider al-Abadi.
Backed by US forces, the Iraqi military has been battling to dislodge the militant group from Mosul, the largest city held by Isis in either Iraq or Syria and the de-facto capital of its self-styled Islamic caliphate.
But more than two months into the operation, only a quarter of the city has been taken. Commanders have blamed the slower pace on the need to protect civilians who have mostly stayed in their homes rather than fleeing as was expected.
Mr Abadi previously said the city – around 250 miles north of the capital Baghdad – would be retaken by the end of the year. But with elite Iraqi forces entering a planned "operational refit" this month, he has been forced to revise his prediction.
"Conditions indicate that Iraq needs three months to eliminate Daesh (Isis)," state TV quoted Mr Abadi as saying.
The city has been held by the group since its fighters drove the Iraqi army out in June 2014.
The most iconic images from the war in Iraq

Show all 20
The offensive to retake it was launched on 17 October, but after initially making rapid gains with the seizures of towns and villages surrounding the city, progress subsequently slowed. As troops entered the city in early November, they were targeted by snipers, suicide bombers and shellfire. Bad weather also hampered their advance, with poor visibility limiting the ability of aircraft to provide cover.
More than a million civilians are thought to have remained in Mosul and reports have suggested that Isis has been killing people for not cooperating at the fighting intensifies. Civilians and aid workers have also died caught in "indiscriminate mortar fire", the UN said.
Some 2,000 members of the Iraqi security forces were killed across the country in November – almost three times the figure for October, according to the UN. More than 900 civilians were killed and the same figure were injured.
Register for free to continue reading
Registration is a free and easy way to support our truly independent journalism
By registering, you will also enjoy limited access to Premium articles, exclusive newsletters, commenting, and virtual events with our leading journalists
Already have an account? sign in
Join our new commenting forum
Join thought-provoking conversations, follow other Independent readers and see their replies