Isis 'executes scores of women for refusing to marry militants', Iraq ministry claims
Iraq's Ministry of Human Rights says some of the women were pregnant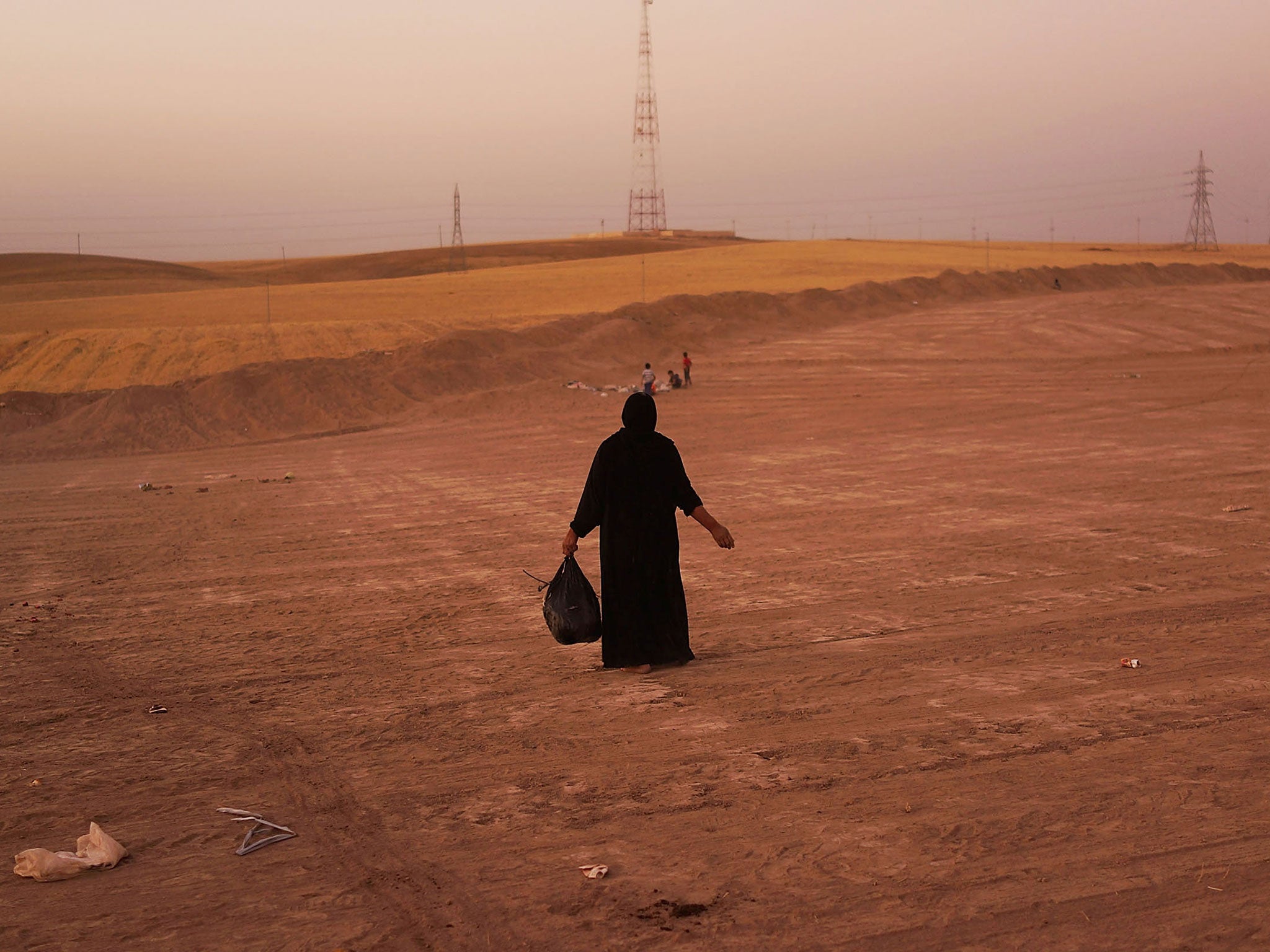 Iraq's Ministry of Human Rights has claimed that Isis militants have executed at least 150 women in the Western province of Al-Anbar, Turkish media has reported.
A statement released by the ministry on Tuesday said the militants had attacked women before burying them in mass graves in Fallujah, according to the Anadolu Agency.
"At least 150 females, including pregnant women, were executed in Fallujah [...] after they refused to accept jihad marriage," the statement said.
"Many families were also forced to migrate from the province's northern town of Al-Wafa after hundreds of residents received death threats."
Isis has overrun a large part of the western Anbar province in its push to expand its territory across swathes of Iraq and Syria.
As a group, Isis has been responsible for mass executions before.
Last month, the militant group shot dead at least 50 men, women and children in a tribe massacre in the province last month.
The attack against the Al Bu Nimr tribe took place in the village of Ras al-Maa, north of Ramadi, the provincial capital. There, the militant group killed at least 40 men, six women and four children.
A senior tribesman said they were lined up and publicly killed one by one. An official within the Anbar governor's office corroborated the tribesman's account, according to The Associated Press.
Isis also recently published what appeared to be an "abhorrent" pamphlet providing its followers with guidelines on how to capture, keep and sexually abuse female slaves.
However, while Isis has been regularly exposed as spreading misinformation, there are also increasing concerns by some experts that those against the militant group are increasingly spreading misinformation in a bid to undermine it.
One example of this was a document purporting to show the prices placed on the heads of captured Yazidi and Christian girls being sold at a slave market by Isis.
This was dismissed by an expert as most likely fake because of one key discrepancy in the top right hand corner - it refers to Isis as the Islamic State of Iraq, not as just the Islamic State or Islamic caliphate.
The Independent is attempting to verify the reports.
Join our commenting forum
Join thought-provoking conversations, follow other Independent readers and see their replies