Fears priest 'kidnapped by Isis' may be crucified on Good Friday
The Indian priest was captured during an attack on a retirement home in Yemen which killed 16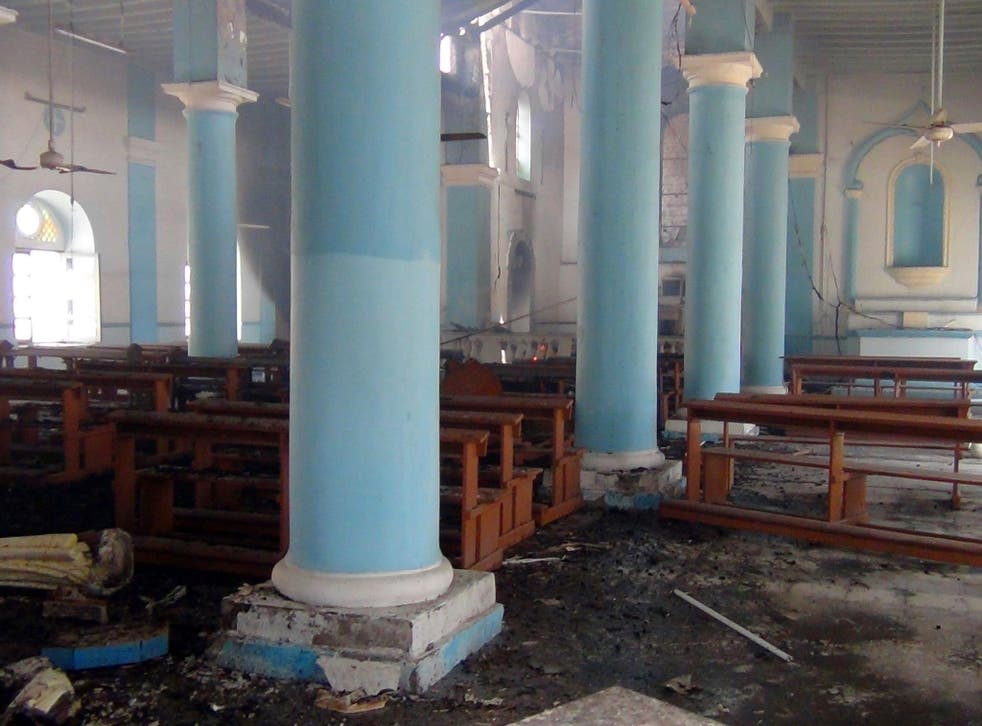 Fears are growing for an Indian priest believed to have been kidnapped by Isis after rumours circulated online suggesting he may be crucified on Good Friday.
Tom Uzhunnalil is believed to have been taken from a retirement home in Yemen during an attack by Islamic extremists on 4 March.
The group shot 16 people - including four nuns - during the incident at the home in Aden, which is run by missionaries, the International Business Times India said.
Father Uzhannalil has not been heard from since, but the Franciscan Sisters of Siessen posted a message on their Facebook page on Sunday claiming they had been informed of his torture, and said they believed he will be crucified on Good Friday. "This calls for serious concerted prayers from all of us," the Sisters said.
However, a member of Bangalore's Salesian Sisters of Don Bosco, Bangalore, of which Father Uzhunnalil was previously a part, told the International Business Times India: "There is no information about the whereabouts of Father Tom. We are only praying for him."
No one has claimed responsibility for the attack, and officials in Yemen are said to have blamed Isis, although al-Qaeda are also present in the area.
A handwritten account of the incident from a nun who was at the home at the time, published on Christian website Aleteian, claims five young Ethiopian Christian men ran to the sisters to tell them Isis were coming to kill them.
It describes the brutal killing of many people at the home, and also appears to confirm Father Uzhannalil's kidnap.
"A neighbour saw them put Father Tom in their car. They did not find a trace of Father anywhere," it said.
Register for free to continue reading
Registration is a free and easy way to support our truly independent journalism
By registering, you will also enjoy limited access to Premium articles, exclusive newsletters, commenting, and virtual events with our leading journalists
Already have an account? sign in
Register for free to continue reading
Registration is a free and easy way to support our truly independent journalism
By registering, you will also enjoy limited access to Premium articles, exclusive newsletters, commenting, and virtual events with our leading journalists
Already have an account? sign in
Join our new commenting forum
Join thought-provoking conversations, follow other Independent readers and see their replies