Isis: Fake propaganda statement prompts false reports of leader Abu Bakr al-Baghdadi's 'death in US air strikes'
A statement claiming that Abu Bakr al-Baghdadi had died appeared to be digitally altered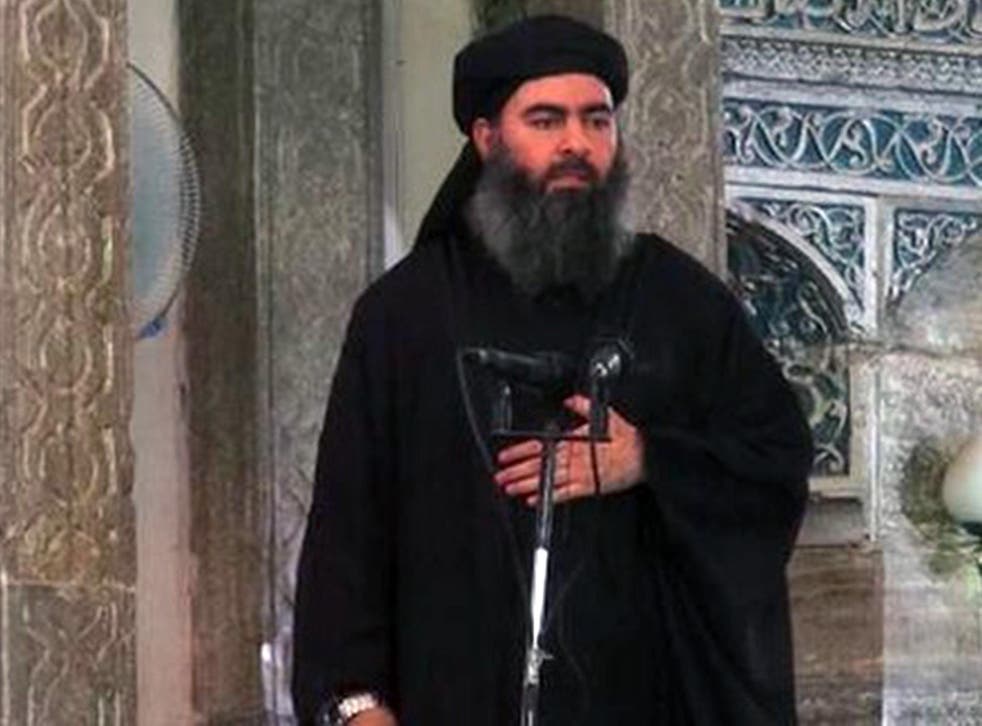 Fake reports of the death of Isis leader Abu Bakr al-Baghdadi are spreading as the terrorist group continues battles to hold territory in Syria and Iraq.
Media outlets in Iran, Iraq, Russia and Turkey appeared to have fallen for a digitally altered image claiming to be a media statement from the so-called Islamic State.
The supposed missive was quoted as saying: "Abu Bakr al-Baghdadi has been killed by coalition air strikes on Raqqa on the fifth day of Ramadan (10 June)."
The report spread around the world as it was picked up by media in India, the UK and elsewhere but was swiftly discredited, while conflicting accounts said al-Baghdadi had been injured in an air strike on his convoy in Iraq.
There was no statement from Isis via its Amaq news agency, which it used to claim responsibility for the Orlando massacre and stabbing in Paris.
News bulletins from Isis' al-Bayan radio station also had no mention of an air strike affecting its self-declared "caliph".
There have been several false reports of al-Baghdadi's death in the past, although he was said to be severely injured in air strikes early last year.
Timeline: The emergence of Isis

Show all 40
A spokesperson for US Central Command, which is co-ordinating air strikes in Iraq and Syria, told The Independent it was aware of media reports but had no information to provide.
The American Department of Defense routinely announces successful strikes targeting high-profile extremists swiftly, such as in the death of "Jihadi John" in Syria and Afghan Taliban leader Akhtar Mansour.
Isis is currently facing an advance from both rebels and the Syrian army near its de-facto capital of Raqqa and is fighting to hold the Iraqi city of Fallujah, as well as its Libyan stronghold of Sirte.
Register for free to continue reading
Registration is a free and easy way to support our truly independent journalism
By registering, you will also enjoy limited access to Premium articles, exclusive newsletters, commenting, and virtual events with our leading journalists
Already have an account? sign in
Register for free to continue reading
Registration is a free and easy way to support our truly independent journalism
By registering, you will also enjoy limited access to Premium articles, exclusive newsletters, commenting, and virtual events with our leading journalists
Already have an account? sign in
Join our new commenting forum
Join thought-provoking conversations, follow other Independent readers and see their replies