Isis fighters 'crucify' 17-year-old boy in Syria
The boy's body has been left on display in Al-Bab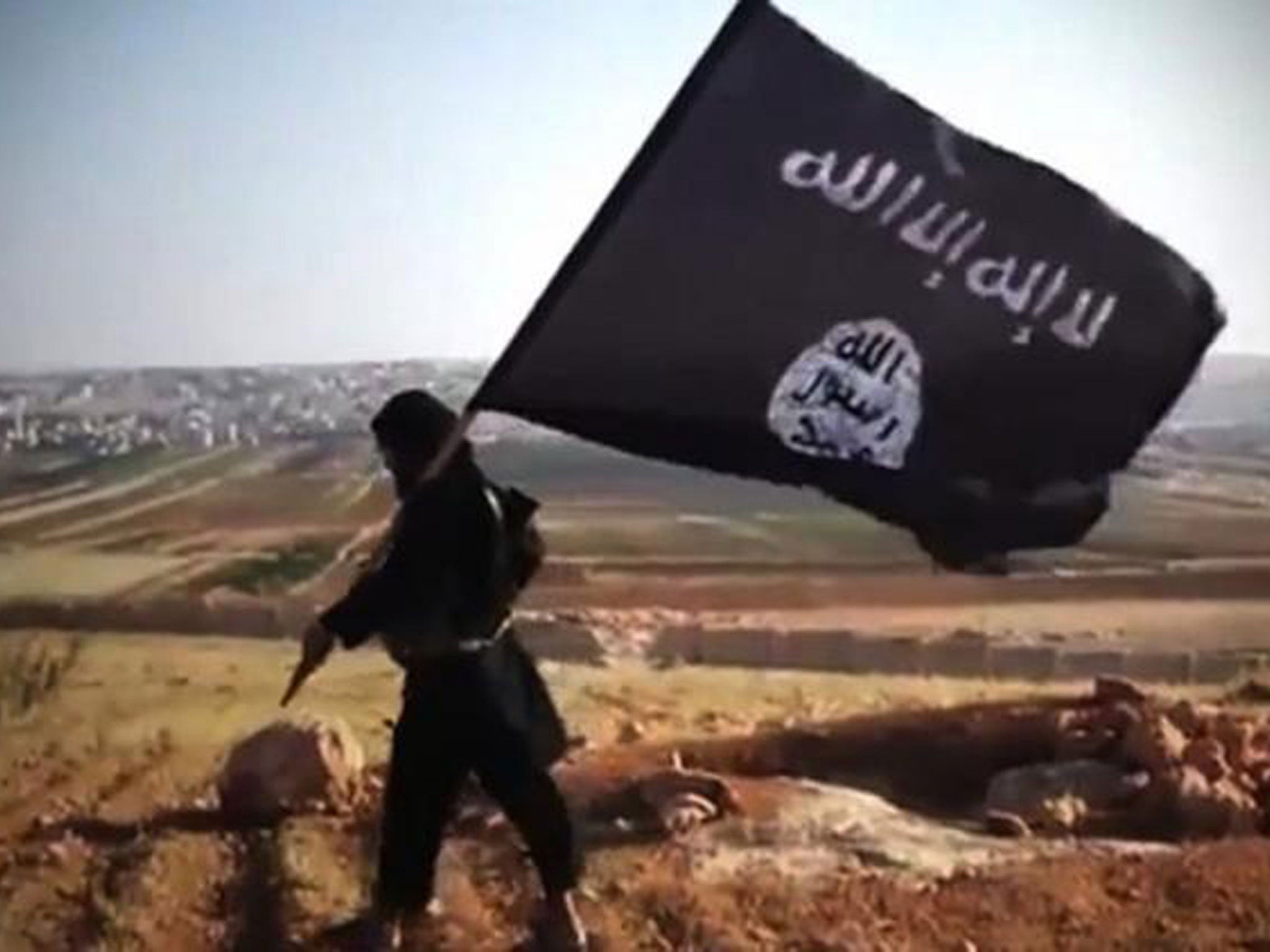 Isis fighters have reportedly executed a 17-year-old boy and left his body on display on a cross in Syria.
Pictures being shared online show a banner attached to the teenager's chest saying the boy has been crucified for taking photos of Isis military bases, as well as receiving "500 Turkish lira" for any footage taken.
The message describes the ruling for the alleged crime as "apostasy" and states the teenager has been "killed and crucified for a period of three days" as the punishment.
The alleged execution comes after it emerged Isis militants had beheaded their own fighters for spying and espionage.
It is not known who took the picture, which was circulated across social media by some Isis supporters on Friday.
Charlie Winter, Programs Officer at counter-extremism think tank the Quilliam Foundation, said crucifixion is a prescribed punishment meted out by Isis for specific crimes.
He told The Independent: "Crucifixion has been used many times before – it's an age-old punishment dealt out to people who have committed treason."
Timeline: The emergence of Isis
Show all 40
He said this punishment arises from Isis's fundamentalist interpretation of Verse 33 of the fifth book of the Koran, which reads: "Indeed, the penalty for those who wage war against Allah and His Messenger and strive upon earth [to cause] corruption is none but that they be killed or crucified or that their hands and feet be cut off from opposite sides or that they be exiled from the land.
"That is for them a disgrace in this world; and for them in the Hereafter is a great punishment."
However, he said the next very next verse emphasises forgiveness and removes the imperative to use such a punishment, saying: "Except for those who return [repenting] before you apprehend them. And know that Allah is Forgiving and Merciful."
Mr Winter said the apostasy ruling suggested a fusion of theological and statutory terms.
The recent killing follows a series of executions in Raqqa in May believed to have been committed by Isis militants, where bodies were left suspended on wooden crosses for two days.
In March, the Syrian Observatory for Human Rights said Isis crucified a man for "purposefully killing a Muslim to take his money".
Join our commenting forum
Join thought-provoking conversations, follow other Independent readers and see their replies