Isis flag: What do the words mean and what are its origins?
The monochrome flag has become a symbol of Isis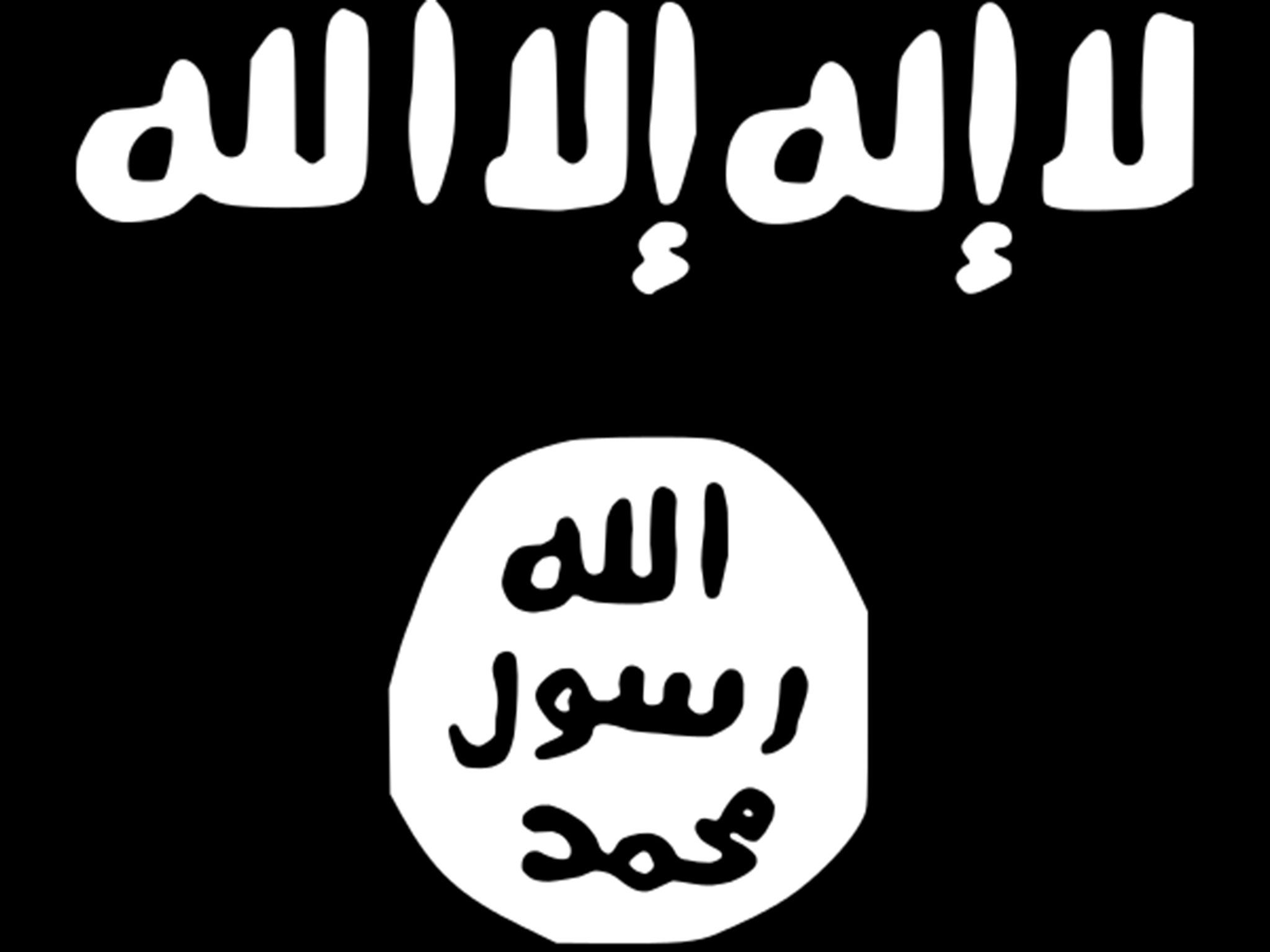 In the year that the extremist group Isis has risen to international attention by establishing its so-called Islamic state across swathes of Iraq and Syria, it has proven itself as a powerful propaganda machine capable of attracting recruits from across the world and inspiring bloody terror attacks.
One of the group's most recognisable symbols is its black and white flag adorned with Arabic lettering. But what are the origins of the flag and why did the group chose it to represent them?
What does the writing mean?
The white banner at the top of the flag reads: "There is no god but Allah [God]. Mohammad is the messenger of Allah." This phrase is a declaration of faith used across Islam, and is known as the shahada.
Underneath is a white circle emblazoned with black writing reading "Mohammed is the messenger of God", which is meant to resemble the Prophet's seal, similar to that used to close an envelope.
Read more:
Man pictured in 'Isis flag' near Big Ben
'International brigade' of foreign fighters joining tackling Isis
Two images showing what Isis doing to human knowledge
Is the flag unique to Isis?
Monochrome flags are an ancient tradition in ancient Eastern, Arabic, and Islamic tradition, and some people believe one of the Prophet's original banners was black, according to the Quilliam Foundation. Modern jihadists therefore adopted this style to legitimise their causes.
Therefore, the flag is in fact not unique to the group, according to Charlie Winter, senior researcher on Jihadism at the counter-extremism think tank the Quilliam Foundation.
"A lot of people talk about the Isis flag or the Islamic State flag, however there is no such thing. It's a flag they have adopted that has political and theological significance." he told The Independent.
The flag in its entirety is used by Al-Shabab in Somalia and Al-Qaeda in the Arabian Peninsula amongst others, Winter added.
He went on to explain that Isis "have done a good job of co-opting" the flag for their cause, even when it is used in a context unrelated to the organisation.
Winter gives the example of a photo of AQAP, al-Qaeda's branch in Yemen, brandishing the flag sparking fears that it had teamed up with Isis, even though this was not the case.
Timeline: The emergence of Isis
Show all 40
Why did they choose such a common symbol?
"They want to align themselves with other movements and place themselves in a jihadist context," Winter said.
"[The flag] is recognisable and it is symbolism that jihadists and Islamists will recognise."
Emphasising how the words on the flag are not symbols of extremism in themselves, but were rather hijacked by extremists, he added: "The shahada and the Prophet's seal are important symbols that all Muslims share.
"So, by co-opting words which have nothing to do with jihadism, they [Isis] broaden themselves and try to claim ideological territory that they wouldn't be able to if they had something specific."
Join our commenting forum
Join thought-provoking conversations, follow other Independent readers and see their replies