At least 100 European Isis fighters 'to be prosecuted in Iraq, with most facing death penalty'
Among those detained are Belgians, Russians and fighters from Central Asia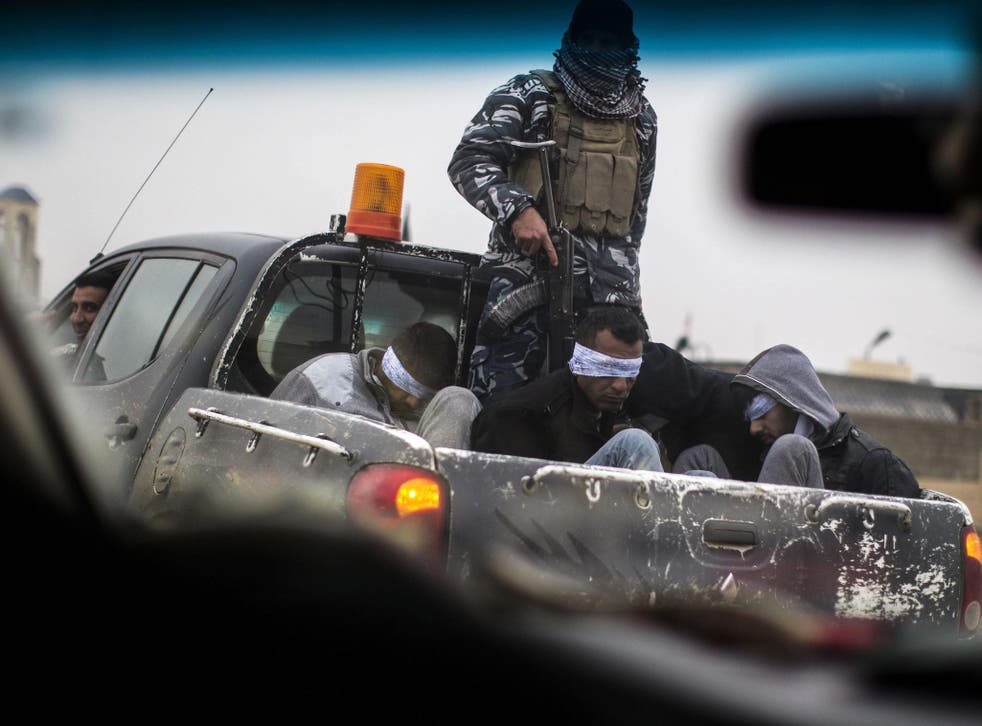 At least 100 European Isis fighters will be prosecuted in Iraq, with most facing the death penalty, the country's ambassador to Belgium has reportedly said.
Jawad al-Chlaihawi said Belgians were among those detained, along with jihadists from Russia, Chechnya and Central Asia.
Fighters from around the world joined Isis's call to arms when the group established its so-called caliphate across Iraq and Syria in 2014.
British fighters, including the notorious Mohammed Emwazi, also known as 'Jihadi John', were among them. He is believed to have been killed in a drone strike in Raqqa, Syria in 2015.
Mr Chlaihawi told Belgium's RTPF there were around 1,400 family members of foreign fighters of suspected Isis members, including children, being held near Mosul.
Many are reportedly from Turkey, and former Soviet countries in Central Asia, but there are also believed to be some French and Germans among them.
It is unclear what will happen to the families and children of members of Isis.
"We are holding the Daesh [Isis] families under tight security measures and waiting for government orders on how to deal with them," Army Colonel Ahmed al-Taie told Reuters.
He added: "We treat them well. They are families of tough criminals who killed innocents in cold blood, but when we interrogated them we discovered that almost all of them were misled by a vicious Daesh propaganda."
In pictures: Mosul offensive

Show all 40
Mr Chlaihawi told the broadcaster that Iraq was working with European governments to determine what should happen to them, but some did not want to receive them.
The fight against Isis is believed to be entering its closing stages in both Iraq and Syria.
Mosul, the extremist group's largest urban stronghold in the country, was liberated by Iraqi forces in July, but thousands of civilians died during the nine-month battle.
Register for free to continue reading
Registration is a free and easy way to support our truly independent journalism
By registering, you will also enjoy limited access to Premium articles, exclusive newsletters, commenting, and virtual events with our leading journalists
Already have an account? sign in
Register for free to continue reading
Registration is a free and easy way to support our truly independent journalism
By registering, you will also enjoy limited access to Premium articles, exclusive newsletters, commenting, and virtual events with our leading journalists
Already have an account? sign in
Join our new commenting forum
Join thought-provoking conversations, follow other Independent readers and see their replies