Isis 'halves salaries for fighters in Raqqa' as US-led coalition air strikes continue to target oil and revenue streams
What appeared to be an official document blamed the cut on 'exceptional circumstances'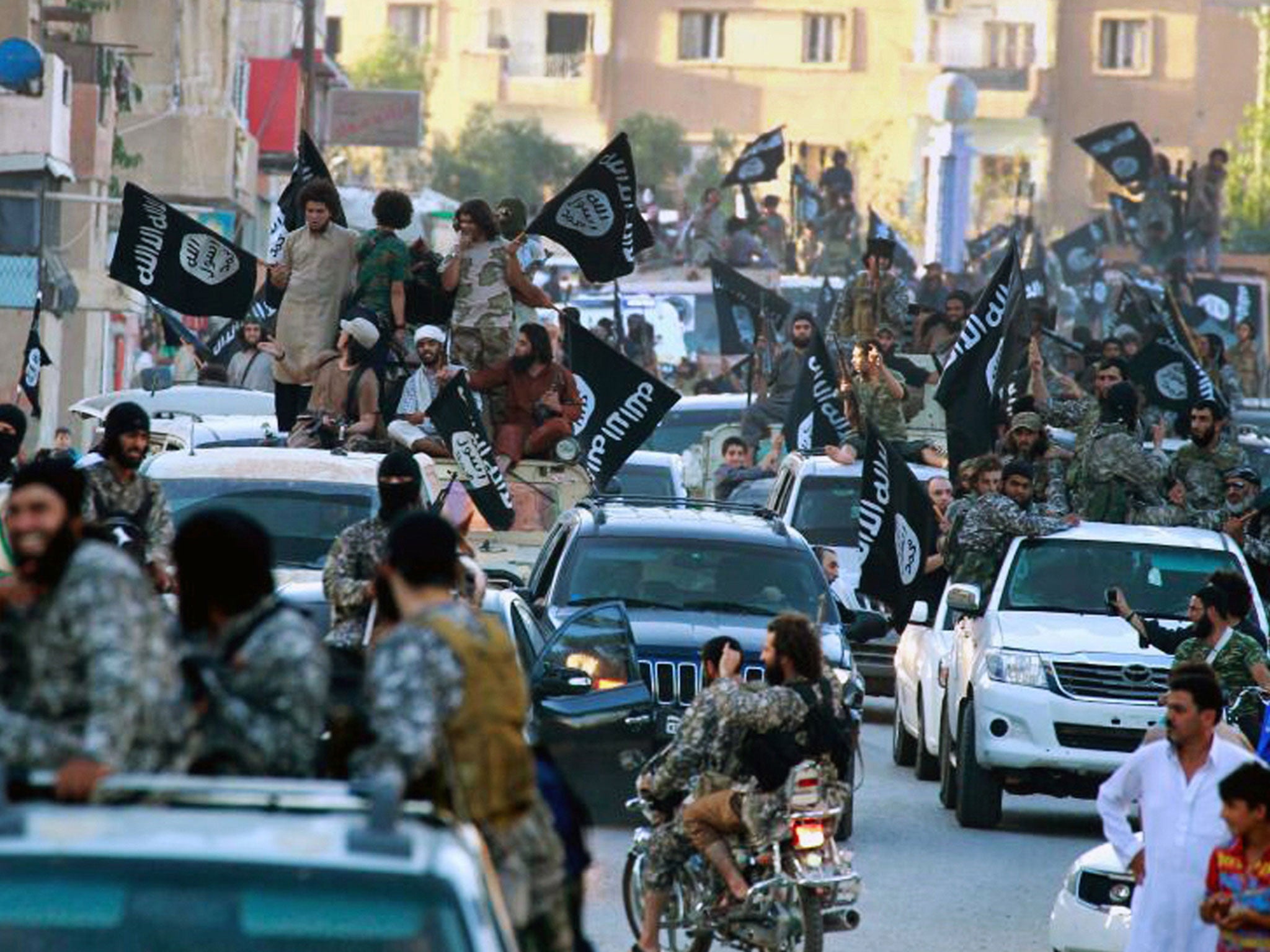 Isis has cut its fighters' salaries by 50 per cent in Syria due to "exceptional circumstances" as air strikes continue to target its revenue streams, a document appears to show.
The US-led coalition has been bombing the terrorist group's oil fields, supply lines and cash stores since October as part of Operation Tidal Wave II, and an order released little over a month later appears to show the tactic having an effect.
The document appears to have been released by the so-called Islamic State's treasury, the "Bayt Mal al-Muslimeen", in its Syrian stronghold of Raqqa.
It cites the Koran to discuss "jihad of wealth and jihad of the soul", according to a translation by Aymenn Jawad Al-Tamimi, a research fellow at the Middle East Forum.
"So on account of the exceptional circumstances the Islamic State is facing, it has been decided to reduce the salaries that are paid to all mujahideen by half, and it is not allowed for anyone to be exempted from this decision, whatever his position," the order reads.
"Let it be known that work will continue to distribute provisions twice every month as usual."
RAF planes launch second round of strikes on Isis oil field in Syria
American officials claimed that operations were already "putting significant damage on Isil's ability to fund itself" in November and vowed to "step up the attack".
When British planes extended operations from Iraq into Syria last month, Isis' Omar oilfields were the first target and Tornadoes and drones returned earlier this month to destroy attempted repairs.
A "cash distribution centre" reportedly used to pay fighters was hit by US planes on 11 January near its Iraqi stronghold of Mosul, with footage showing clouds of money blown into the air.
General Lloyd Austin, head of the US Central Command, told CNN it deprived the group of "millions of dollars".
Timeline: The emergence of Isis
Show all 40
"Combined with all of the other strikes that we've done on Isil's gas and oil production and distribution capabilities and strikes against his economic infrastructure and the various sources of revenue, you can bet that Isis is feeling the strain on his checkbook," he added.
"Isil needs those funds to pay their fighters, to recruit new fighters and to conduct their various maligned activities."
The US admitted killing at least eight civilians in air strikes in Syria and Iraq in 2015 and monitoring groups said either the coalition or Russia was responsible for killing 40 civilians, including eight children, in Raqqa on Saturday.
A Centcom spokesperson said "all feasible precautions" to avoid civilian casualties.

Join our commenting forum
Join thought-provoking conversations, follow other Independent readers and see their replies