Japanese Prime Minister vows to save lives of Isis hostages
Prime Minister Shinzo Abe described the threat to their lives as 'unforgivable'
Heather Saul
Tuesday 20 January 2015 11:03 Comments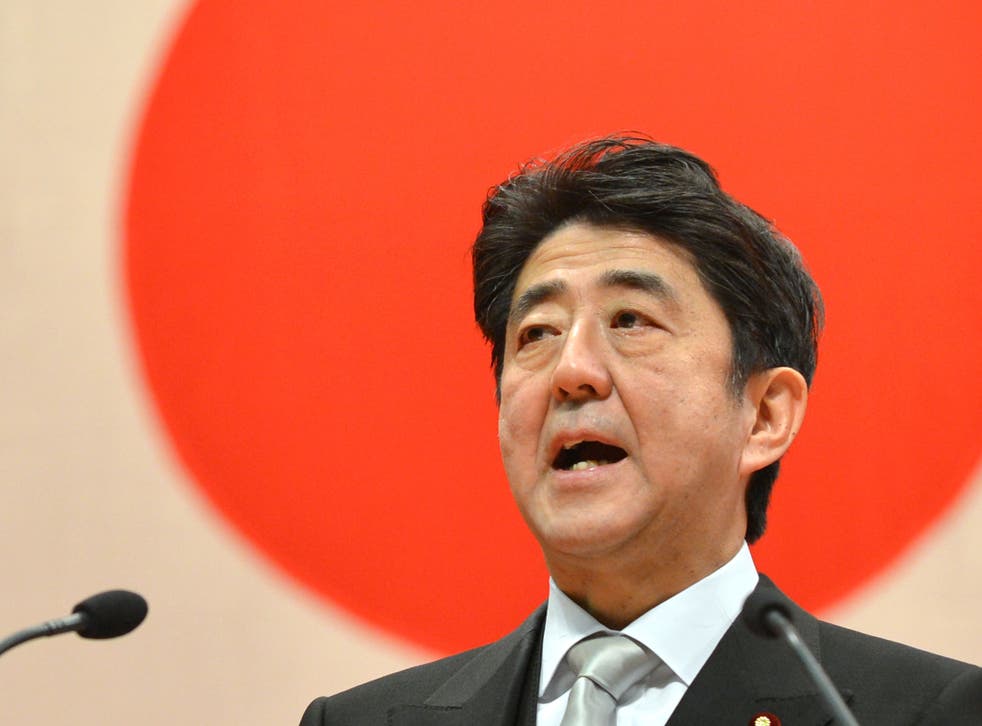 The Japanese Prime Minister has vowed to save the lives of two Japanese hostages being held by Isis, describing the threat to kill them as "unforgivable".
In a video uploaded online, a knife-wielding militant addressed the Japanese PM directly and demanded Japan pay a £200 million (£132m) ransom for both men, or "this knife will become your nightmare".
The hostages are identified in the video as Kenji Goto Jogo and Haruna Yukawa.
Speaking during a press conference in Jerusalem on Tuesday, Prime Minister Shinzo Abe said their lives are "the top priority".
Mr Abe described the threat as "unforgivable" and demanded that Isis immediately release the men.
He said: "The international community needs to respond firmly and cooperate without caving into terrorism."
Timeline: The emergence of Isis

Show all 40
Asked whether Japan would pay ransom to secure the two captives' release, Mr Abe replied: "With regard to this case, we attach the utmost priority to saving lives, and gathering information with the help of other countries. We'll make utmost efforts to save the lives (of the captives) from now on."
Mr Abe on Saturday had pledged $200m in non-military aid for countries fighting Isis. He said Japan would go ahead with the aid, which he claimed was humanitarian in nature.
"The $200m aid Japan has unveiled was humanitarian aid aimed at providing food and medical services in order to save those people in the region who have lost their homes and become refugees. I believe that this is the aid that is most needed by refugees," he added.
Japan's Foreign Ministry's anti-terrorism section has seen the video and analysts are assessing it, a ministry official said.
Mr Abe, who was in Jerusalem as part of his six-day tour of the Middle East, is expected to participate in planned talks with Palestinian President Mahmoud Abbas but will cancel other events listed on his schedule, the Associated Press reports.
Register for free to continue reading
Registration is a free and easy way to support our truly independent journalism
By registering, you will also enjoy limited access to Premium articles, exclusive newsletters, commenting, and virtual events with our leading journalists
Already have an account? sign in
Join our new commenting forum
Join thought-provoking conversations, follow other Independent readers and see their replies