Isis in Iraq: Army's triumph at Jurf Al-Sakhar lays bare cost of defeating militants
Iraqi forces have driven Isis from the Sunni town, but all that's left is a shell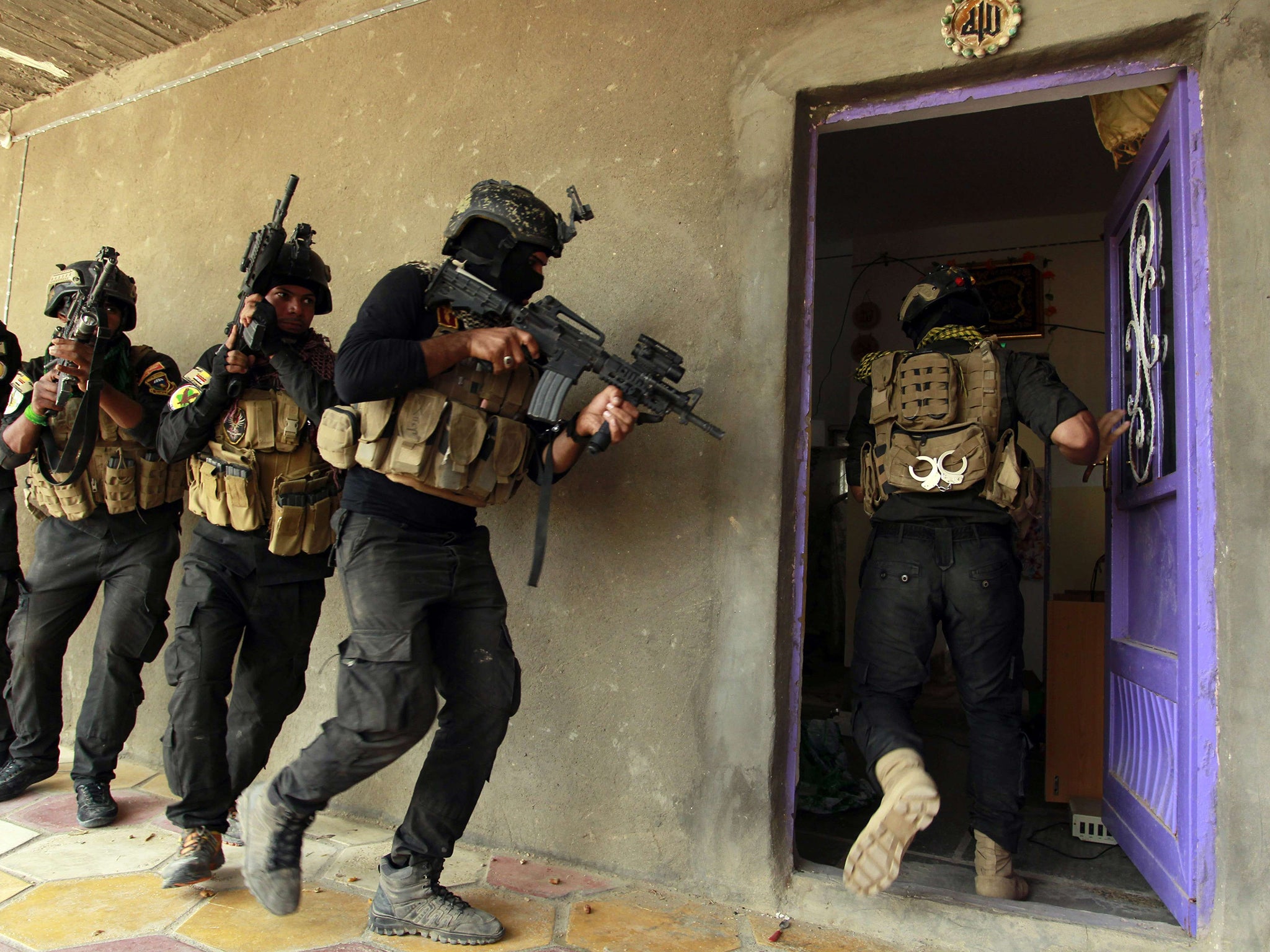 The town on the banks of the Euphrates was renamed this week to reflect the triumph of Iraqi security forces against Isis militants, who were driven out last week. Jurf al-Sakhar, or "rocky bank", became Jurf al-Nasr, or "victory bank".
But a visit to the Sunni settlement this week laid bare the huge cost of that victory. The town is now emptied of its 80,000 residents, and building after building has been destroyed – by air strikes, bombings and artillery fire.
After four months of battles between the Isis and the Iraqi army, about 10,000 pro-government Shia militiamen were poured into this area in Babil province for a final push, according to Hadi al-Amiri, who leads the Iranian-backed Badr Brigade and co-ordinated the operation.
Defeating the militants involved clearing out all the residents and leaving the town nearly flattened, underscoring the challenge the Shia-led government faces in areas where demographics do not work in its favour.
Timeline: The emergence of Isis
Show all 40
There was no choice but to push forward. In just over a month, the nearby highway would be packed with millions of Shia pilgrims heading south to commemorate the death of Imam Hussein, a revered figure. Militants based in Jurf al-Sakhar had stepped up attacks in recent weeks on the holy city of Karbala, about 20 miles south and home to the Imam Hussein shrine. Officials said clearing Jurf al-Sakhar of militants had been essential to prevent large-scale assaults during more than a month of religious events.
On Tuesday, hundreds of militiamen trundled out of Jurf al-Sakhar in trucks and buses, handing over control of the town and outlying villages and farms to Iraqi security forces. As flatbed trucks carrying field artillery waited to move out, Humvees and bomb disposal vehicles burned in streets that the insurgents had laced with explosives.
In the town centre, the smell of death lingered in the air. The Shia forces could not remain in the area, militia commanders said, as their presence would spark accusations of sectarian killings.
Already revenge attacks have been reported. As a convoy of trucks blaring religious music from loudspeakers drove out of the town, the men in the trucks were jovial and flashed peace signs, but the decaying body of an alleged insurgent was being dragged behind.
None of the town's Sunni residents remain or are likely to return soon. Those who had stayed until last week were considered combatants, said Hassan Shakir Oda, a member of the provincial council and the Badr Brigade. "We considered every family that stayed al-Qaeda or Daesh [Isis]," he said. "If anyone against Daesh had stayed, Daesh would have killed them."
Jurf al-Sakhar has been left a shell of its former self – deserted and virtually uninhabitable. Allowing those who have left to return would risk letting insurgents sneak in with them, Mr Oda said. He added that there is no electricity and that the town is unsafe. "For now, it's impossible that they come back," he said.
© Washington Post
Iraqi Kurds in Kobani
A number of Iraqi peshmerga fighters have entered the embattled Syrian border town of Kobani from Turkey, the first from a group of 150 Kurdish troops headed there, activists said. Kobani-based activist Mustafa Bali said at least 10 fighters had entered the town, which has been besieged by Isis militants.
US-led forces conducted 12 air strikes in Syria, including 10 in the Kobani area, between Wednesday and Thursday.
AP
Join our commenting forum
Join thought-provoking conversations, follow other Independent readers and see their replies