Isis in Iraq: Terror group are turning to fish farms and car dealerships to fund activities after losing territory
A report by the Iraqi judiciary says the group are finding new ways to pay their fighters after losing oil revenues
Caroline Mortimer
Thursday 28 April 2016 21:13 Comments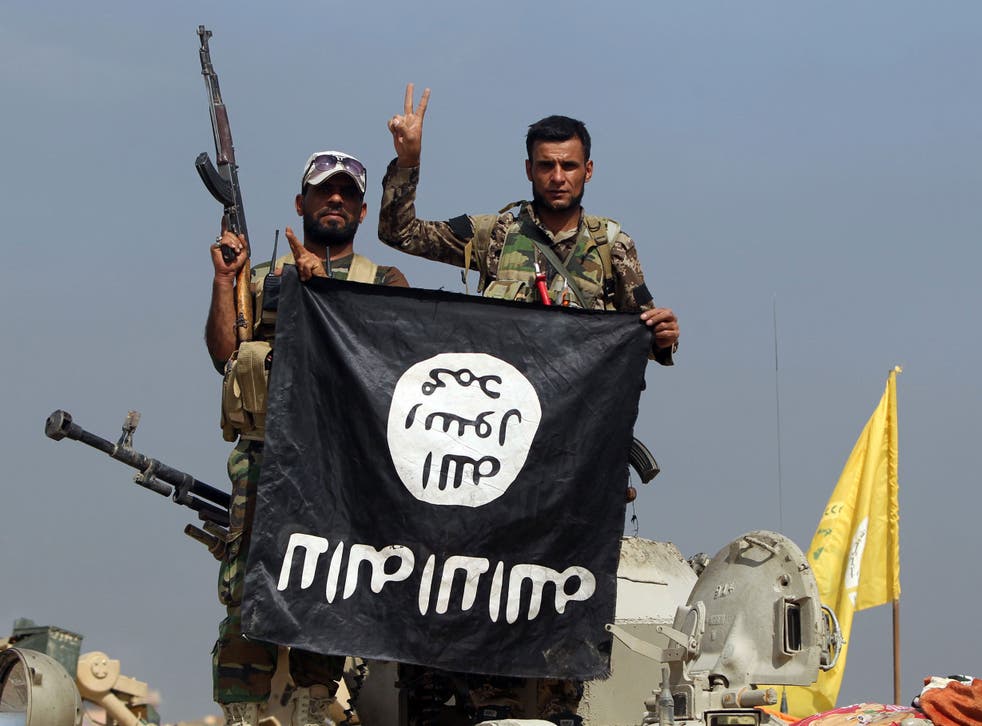 Isis has turned to running car dealerships and fish farms to offset their diminishing oil income, Iraqi authorities have said.
A report by Iraq's central court of investigation in Baghdad said the terror group is increasingly using non-traditional means to pay their fighters and finance their activities as they are pushed out of the territory they once held.
Security experts once estimated that Isis' annual income was around $2.9bn (£1.98bn) when they declared their caliphate in 2014.
At their height, the militants controlled one third of Iraq's territory - including the second city Mosul - as well as large swathes of Syria, and received much of their income from oil and gas installations.
But repeated air strikes by Russia and a US-led coalition have damaged their financial infrastructure by pushing the group back and reducing their ability to extract, refine and transport oil.
Last week US President Barack Obama said he was confident Isis would be pushed out of Mosul by the end of the year.
To make up for its losses, Isis is now looking at new ways to make money and has turned back to ventures such as farming that it had previously relied on before they seized territory, Reuters reports.
Isis' al-Qaeda affiliated predecessor used fish farms to finance their operations as early as 2007 but the revenue source was only discovered by US authorities earlier this year.
The report by Judge Jabbar Abid al-Huchaimi said: "The terrorists' current financing mechanism has changed from what it was before the announcement of the caliphate nearly two years ago.
"Recently there has been reliance on agricultural lands in areas outside the control of the (Iraqi) security forces through taxes imposed on farmers."
Fishing lakes north of Baghdad have become a vital source of revenue to the group - generating millions of dollars every month - as some farmers either abandon their lands or agree to co-operate with Isis to avoid attack.
"Daesh (Isis) treats its northern Baghdad province as a financial center; it is its primary source of financing in the capital in particular," the report added.
In pictures: The rise of Isis

Show all 74
They are also using money generated from operating car dealerships and formerly government-controlled factories.
The report, based on the testimony of captured Isis fighters, also said the group smuggles the money out of their territory to fund extremism elsewhere by funnelling it to Bayt al-Mal, its finance "ministry", which then transfers it first to offices in Erbil and then to Iraq's other provinces.
An upsurge in the number of suicide attacks on security forces and the Shi'te community in recent months has suggested the group is becoming increasingly desperate.
Experts believe it is an attempt to restart the sectarian war between Shi'tes and Sunnis which raged in the country following the toppling of Saddam Hussein's regime in 2003.
Register for free to continue reading
Registration is a free and easy way to support our truly independent journalism
By registering, you will also enjoy limited access to Premium articles, exclusive newsletters, commenting, and virtual events with our leading journalists
Already have an account? sign in
Join our new commenting forum
Join thought-provoking conversations, follow other Independent readers and see their replies