Isis in Syria: Government air strikes pose threat to ancient city of Palmyra after Isis gains control
Isis has massacred hundreds of people since overrunning the former government stronghold, which houses famous Roman ruins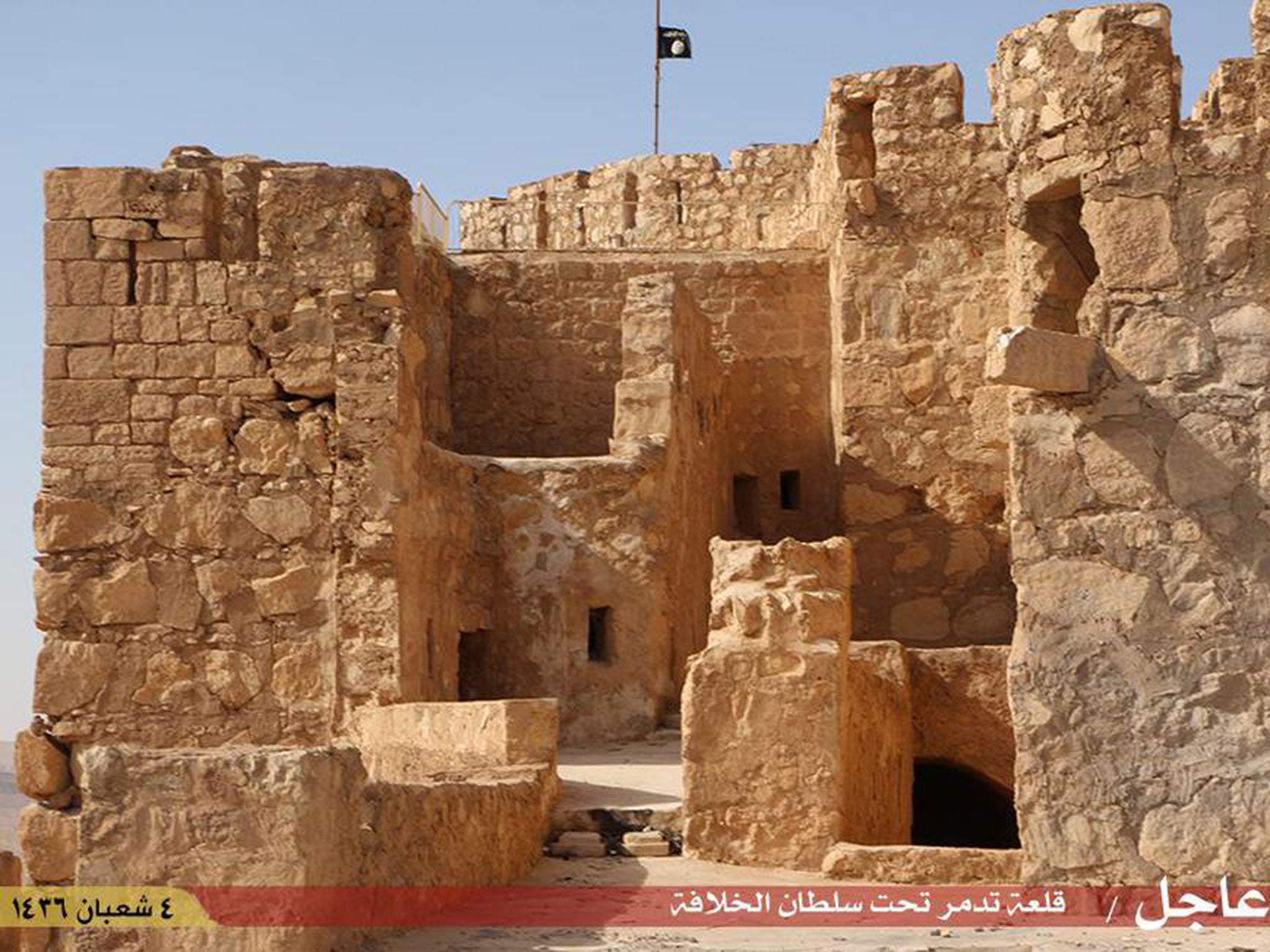 The Syrian government has been pounding the city of Palmyra with air strikes and bombings since it was seized by Isis, reportedly targeting a hospital.
Bashar al-Assad's air force could pose yet another threat to the civilians trapped inside, as well as the world-famous ancient city on its outskirts.
Isis militants have massacred between 200 and 400 people since they overran the city earlier this month, including children, according to observers and Syrian state media.
In more peaceful times, Palmyra was a tourist attraction famed by for its incredibly well-preserved 2,000-year-old ruins, including grand colonnades, temples, a grand amphitheatre and tombs.
Many fear the Unesco World Heritage Site, described as one of the "most important cultural centres of the ancient world", will become the latest historical site to fall victim to Isis' destruction of non-Muslim artefacts.
The group has previously broadcast its fighters laying waste to ancient Assyrian and Roman sites in Iraq.
Monitoring group the Syrian Observatory for Human Rights recorded 15 Syrian air raids around Palmyra in recent days, reportedly targeting areas near a hospital, military and political buildings and a cultural centre near the ancient city.
Ancient monuments under Isis threat
Show all 8
At least 300 soldiers are thought to have been killed by Isis during the battle for the city and 600 troops, pro-government fighters and suspected government loyalists have been detained.
Videos posted online have showed gruesome beheadings as well as militants burning posters of President al-Assad and his father.
Palmyra, situated on a crossroads to the cities of Damascus and Homs, was a key military gain for extremists, coming in the same week as the seizure of Ramadi in neighbouring Iraq.
The White House has admitted the fall of Palmyra was a setback in the fight against Isis but Barack Obama has so far resisted calls for the US to send in ground troops.
On Sunday, Defence Secretary Ash Carter blamed government forces for the defeat in Iraq because they "showed no will to fight".
"[They] vastly outnumbered the opposing force, and yet they failed to fight," he said, referring to the withdrawal of troops despite a plea from the Iraqi Prime Minister to hold their ground.
The US is leading separate international coalitions fighting Isis with air strikes in Iraq and Syria but Mr Carter admitted that the strategy has "limitations".
British Army Major General Tim Cross echoed the comments on BBC Radio 4's Today programme, saying there was no "cohesion, there's no strong leadership".
Iran, which is part of the air coalition and has sent its own Shia militias to Ramadi, responded by accusing the US itself of lacking the will to fight Isis.
The UK is part of the coalition conducting air strikes in Iraq but not in Syria.
Additional reporting by agencies
Join our commenting forum
Join thought-provoking conversations, follow other Independent readers and see their replies