Isis execution video: British boy filmed executing man identified by father as '13-year-old son of Sally Jones'
'He was brilliant, just a normal boy – always chasing bugs, going down the park. It's disgusting he's been brainwashed'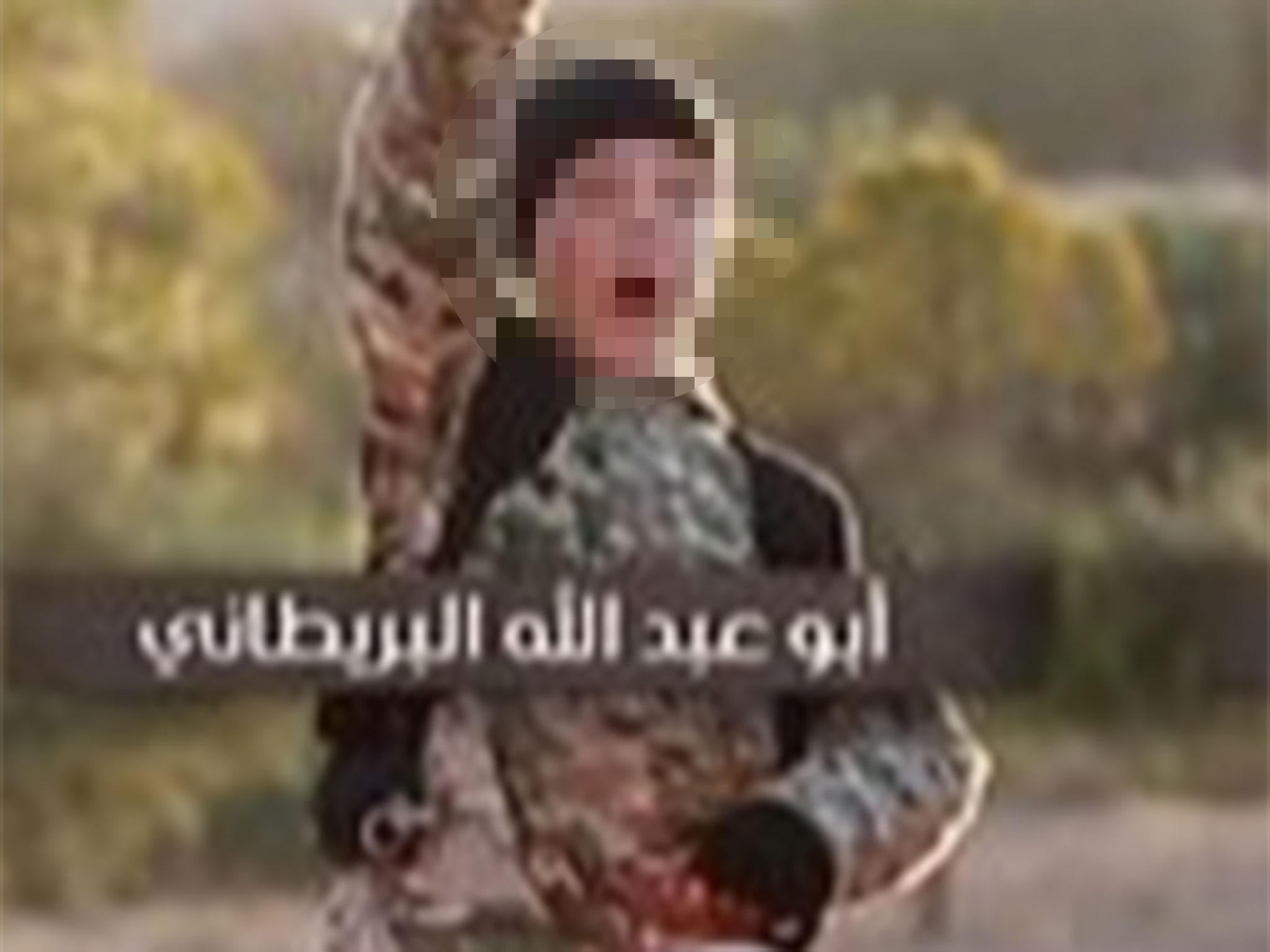 A British boy filmed executing a man in an Isis propaganda video has been identified by a man who says he is his father.
The man claims the boy is his 13-year-old son JoJo, son of one of the world's most wanted terrorists Sally Jones. The man, who has asked not to be named due to safety concerns, says they split shortly after the child was born in Kent in 2004 and Ms Jones converted to Islam shortly after. She subsequently married an Isis supporter and the couple fled to Syria in 2013, along with JoJo who was then 10-years-old. It is believed her husband died in a drone strike last year.
Speaking to the Mail on Sunday, the man said: "He was brilliant, just a normal boy – always chasing bugs, going down the park. I have had to block it out. It's been hard, we just have to carry on. It's disgusting he's been brainwashed."
A friend of the man told the newspaper: "He was a happy boy, loving, caring, sensitive and a pleasure to be around. I'm angry at Sally for taking an innocent child who doesn't know right or wrong. Children can be easily manipulated.
"Sally would send him texts that were disgusting. She would threaten to take JoJo to Islamic rallies and leave him there. It was awful. He's an innocent party and I want to know what makes a mother put her child in such a dangerous position."
The disturbing video shows the young child wearing military fatigues and holding a gun, along with four other young boys. Before them, men in orange jumpsuits who are understood to be captured Kurdish fighters kneel on the ground while the children aim their weapons at the men's heads.
The boy is not named in the video but is described as Abu Abdullah al-Britani, a name used by other Isis fighters from Britain.
Sally Jones, who is also referred to as Umm Hussain Birtaniya or 'the white widow', is one of the world's most wanted terrorists and has previously alluded to possible attacks being enacted by Isis in Britain. In September 2015, the UN sanctioned her as an agent operating on behalf of Isis.
World news in pictures
Show all 50
The Home Office has said it is aware of the video but cannot comment further at this stage.
Join our commenting forum
Join thought-provoking conversations, follow other Independent readers and see their replies