Isis Japanese hostages: Who are Kenji Goto and Haruna Yukawa?
The men's lives were threatened in a video released by Isis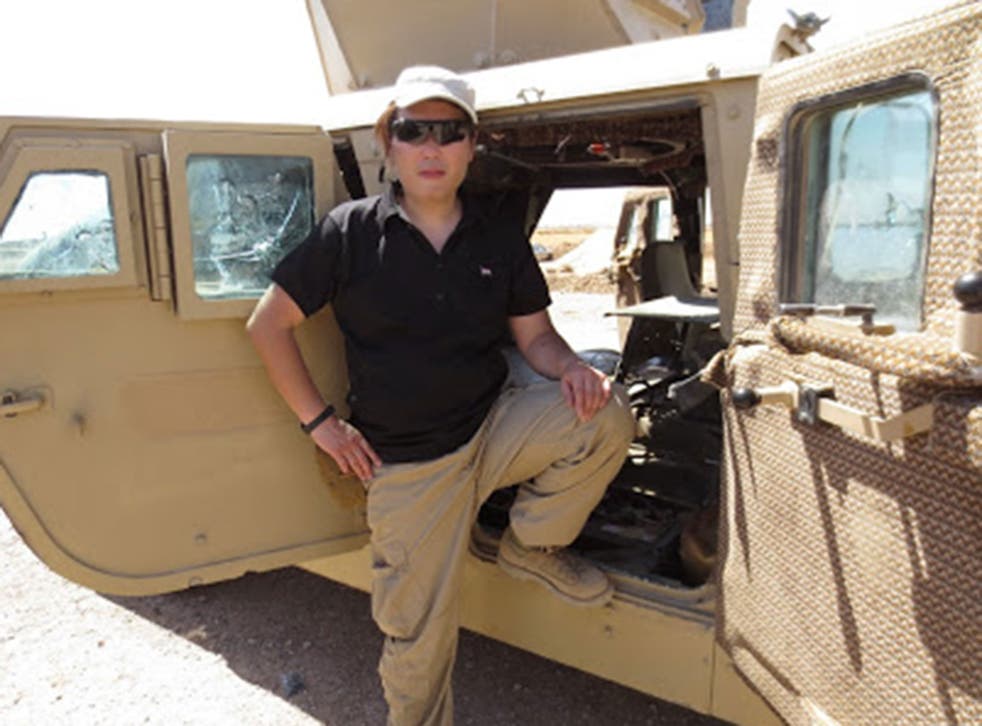 The two hostages being threatened with death by Isis unless the Japanese government pays a $200 million (£132 million) ransom have been identified as Kenji Goto Jogo and Haruna Yukawa.
Yukawa, described as the chief executive of "Private Military Company" on a Facebook page believed to belong to him, is understood to have been captured in Syria.
Pictures on the page show him in Iraq and Syria. One video showed the 42-year-old holding a Kalashnikov assault rifle with the caption: "Syria war in Aleppo 2014."
In August, Reuters reported that Mr Yukawa had undergone a spate of difficult events over a ten-year period when his wife died of lung cancer and he lost his business and house to bankruptcy.
It quoted his father and an online journal as saying he had been forced to live in a public park for almost a month at one point.
The news agency claimed he borrowed money to travel to Syria and dreamed of providing security to big Japanese companies in conflict areas like the coast of Somalia.
It said he traveled to Iraq and Syria last year after telling friends and family that he thought it represented a last chance to turn his life around.
Mr Yukawa had been in Syria in April 2013 and was stopped and briefly detained for questioning by fighters from the Free Syrian Army (FSA) Goto, who met him in Syria during that time, had told Reuters after his return to Japan.
The agency reports that Mr Yukawa had a short stay back in Japan before returning to the Middle East. He went to Iraq with Mr Goto in June and then onto Syria again in late July after travelling through Turkey.
It was not clear what exactly he was doing in the region. Yukawa's father, Shoichi Yukawa, declined to comment, saying he was overwhelmed by the news reports.
A video was then released by Isis militants in August showing a man identified as Yukawa lying on the ground looking as if he has been beaten and surrounded by militants.
Nobuo Kimoto, named as an adviser to Mr Yukawa's company, told Japanese public television station NHK that he had worried "something like this could happen sooner or later."
"I was afraid that they could use Yukawa as a card," he said.
Mr Goto, a freelance journalist, is believed to be the founder of the Independent Press website, which sent footage from conflict zones to Japanese news outlets.
Videos posted on social media and YouTube show him reporting near the Syrian border town of Kobani. Mr Goto, who has written books on Aids and reported from conflict zones in Afghanistan, Somalia and other areas, was also filmed discussing his time in Syria at a Unicef conference in March.
The final post on a Twitter account with his name was made in October 2014. Goto also sent an email to an Associated Press journalist in October, where he wrote: "I'm in Syria for reporting. I hope I can convey the atmosphere from where I am and share it."
The Japanese Prime Minister Shinzo Abe said the saving the lives of both hostages is the Government's "top priority".
Join our new commenting forum
Join thought-provoking conversations, follow other Independent readers and see their replies