Isis kidnaps up to 500 children in Iraq 'to use as suicide bombers and child soldiers'
The group previously issued propaganda claiming to show boys in training camps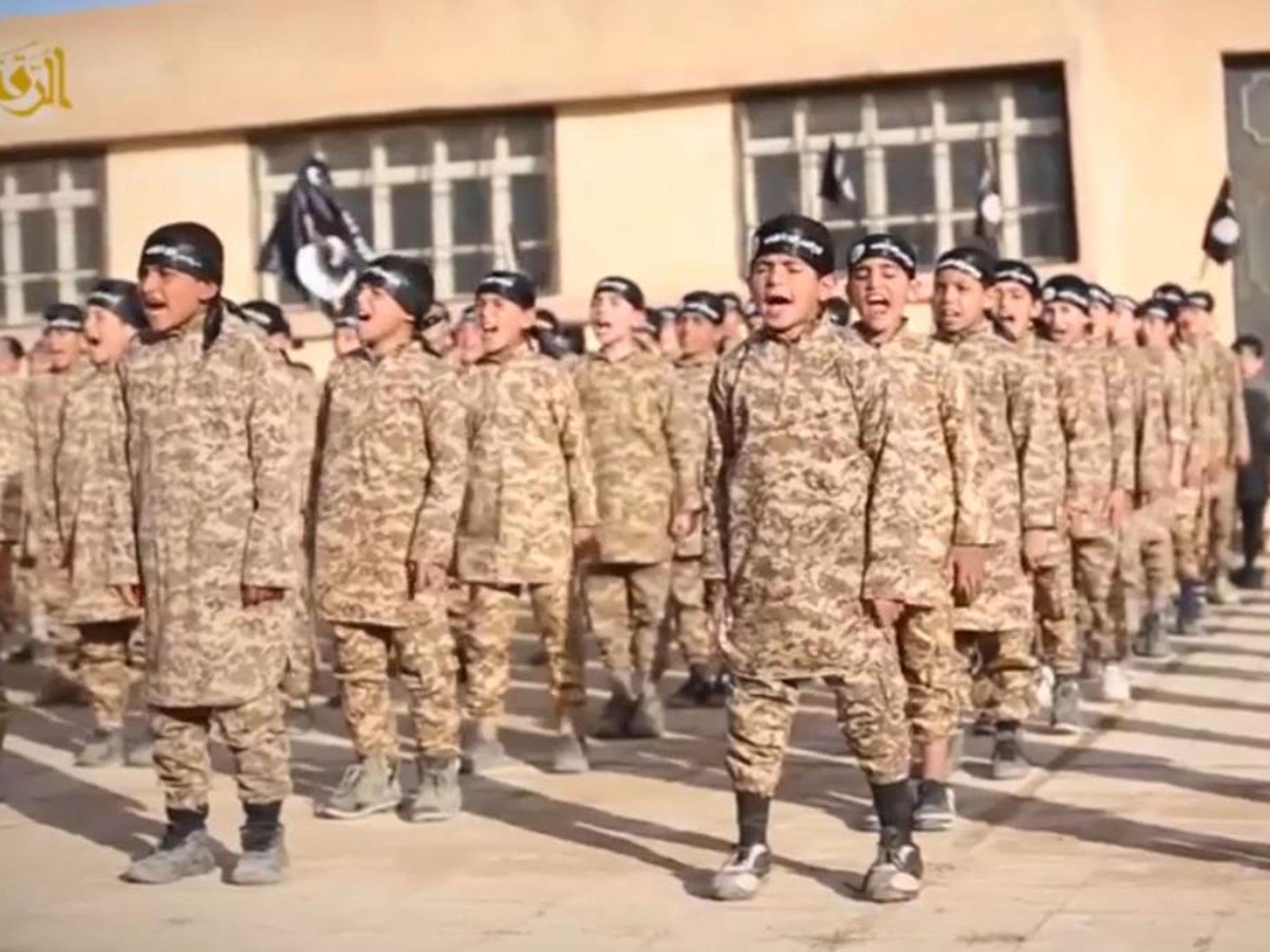 Up to 500 children reportedly kidnapped by Isis in Iraq could be used as suicide bombers and child soldiers, officials have claimed.
They were taken to territory held by the so-called Islamic State in two provinces, possibly for training at the group's camps for youngsters it dubs "cubs of the Caliphate".
Farhan Mohammed, from Anbar's provincial council, said boys had been abducted from the towns of Ar Rutba, Al-Qaim, Anah and Rawa over a week.
"Daesh (Isis) has kidnapped at least 400 children in the western province of Anbar, and taken them to their bases in Iraq, and Syria," he told Turkey's Anadolu Agency on Saturday.
Lieutenant General Kasim al-Saidi, the chief of police in Diyala province, said about 100 children were recruited by Isis for suicide attacks.
"Daesh has recruited about 100 children under the age of 16," he told Anadolu. "They are going to brainwash these kids into being suicide bombers."
Young boys have featured in Isis propaganda frequently as it publicises its bloody campaign to establish a hardline Islamic "caliphate" across Iraq and Syria.
A video released in January claimed to show a boy around the age of 10 shooting dead two alleged Russian spies and previous footage showed a teenager apparently carrying out a suicide bombing in Iraq.
Isis has set up training camps for children in its strongholds in Syria and Iraq, where forcibly conscripted boys are given strict military and ideological training by its militants.
In footage appearing to show one of the camps earlier this year, around 80 boys were seen standing in formation in a courtyard as they performed exercises and chanted "Allahu Akbar!" to a commander's orders.
Timeline: The emergence of Isis
Show all 40
They were dressed in combat gear and wearing black headbands styled after the militant group's black flag
A report last year by the UN's Human Rights Council found that Isis "has established training camps to recruit children into armed roles under the guise of education".
"At the camps, the children recruited received weapons training and religious education," the report reads. "The existence of such camps seems to indicate that Isis systematically provides weapons training for children.
"Subsequently, they were deployed in active combat during military operations, including suicide-bombing missions."
Join our commenting forum
Join thought-provoking conversations, follow other Independent readers and see their replies