Isis leaders begin forcibly conscripting Syrian civilians in unprecedented move
Faced with completely losing control of their so-called caliphate, militants announce male civilians aged between 20 and 30 must fight in their ranks 
Friday 04 August 2017 11:40 Comments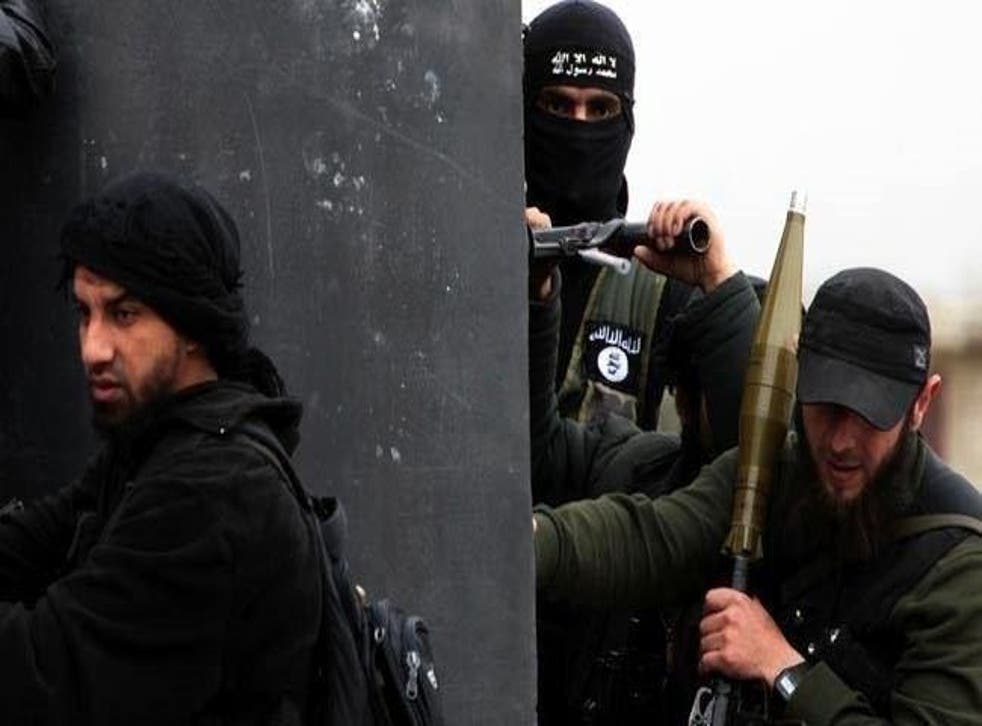 Isis, steadily losing against US-backed Iraqi and Syrian forces, is forcibly enlisting young men in territory still under its control to fight for the so-called caliphate.
A statement distributed in villages and towns around Deir Ezzor province on Thursday, shared by local activists, called on able-bodied men aged between 20 and 30 to take up arms against approaching Syrian government forces.
They are expected to report for duty at mobilisation offices within a week's time, the message said. The majority are expected to be rounded up after Friday prayers – which are compulsory under Isis's brutal and prescriptive laws.
Liberated from Isis, women burn their burqas and men shave off their beards
Those who do not volunteer themselves will be questioned and punished.
Deir Ezzor city has been besieged by Isis since 2015, and the militants still control large parts of the surrounding province.
In recent weeks, the Syrian army and allied militias have been closing in on the city, which Isis has been unable to defend properly thanks to fighting on several other fronts.
As well as the US-backed Kurdish-Arab offensive on Raqqa and Syrian regime gains in Homs province, the group's capabilities have been greatly impeded by relentless air strikes.
In pictures: Isis' weapons factories

Show all 11
Forcing grown civilians rather than child recruits to fight is a new strategy for Isis – which observers say shows how vulnerable the group is now.
There are no reliable population statistics available for the area – which has seen intense bombing from the US coalition, Russia and the Syrian government, as well as the mass displacement of people fleeing fighting. But before Syria's civil war broke out in 2011, Deir Ezzor province was home to 1.4 million people.
Isis lost control of its de facto Iraqi capital of Mosul last month, after sweeping across the border from neighbouring Syria in 2014.
The bloody nine-month offensive claimed thousands of civilian lives, and has left major parts of the city destroyed.
In Syria, Isis is struggling to retain its last urban stronghold of Raqqa; US-backed Kurdish-Arab coalition forces have already succeeded in seizing half of the city since Operation Euphrates Wrath began in June.
Following the loss of its territory, Isis will morph into an insurgency that will resemble "al-Qaeda on steroids", a senior anti-terrorism official in Iraqi Kurdistan said last month.
Register for free to continue reading
Registration is a free and easy way to support our truly independent journalism
By registering, you will also enjoy limited access to Premium articles, exclusive newsletters, commenting, and virtual events with our leading journalists
Already have an account? sign in
Join our new commenting forum
Join thought-provoking conversations, follow other Independent readers and see their replies