Life after Isis: People of Mosul tell of horrors under the rule of 'the devil's murderers'
Exclusive: Iraqi government forces have left local people to pick up the pieces after facing death, hunger and loss at the hands of fundamentalist fighters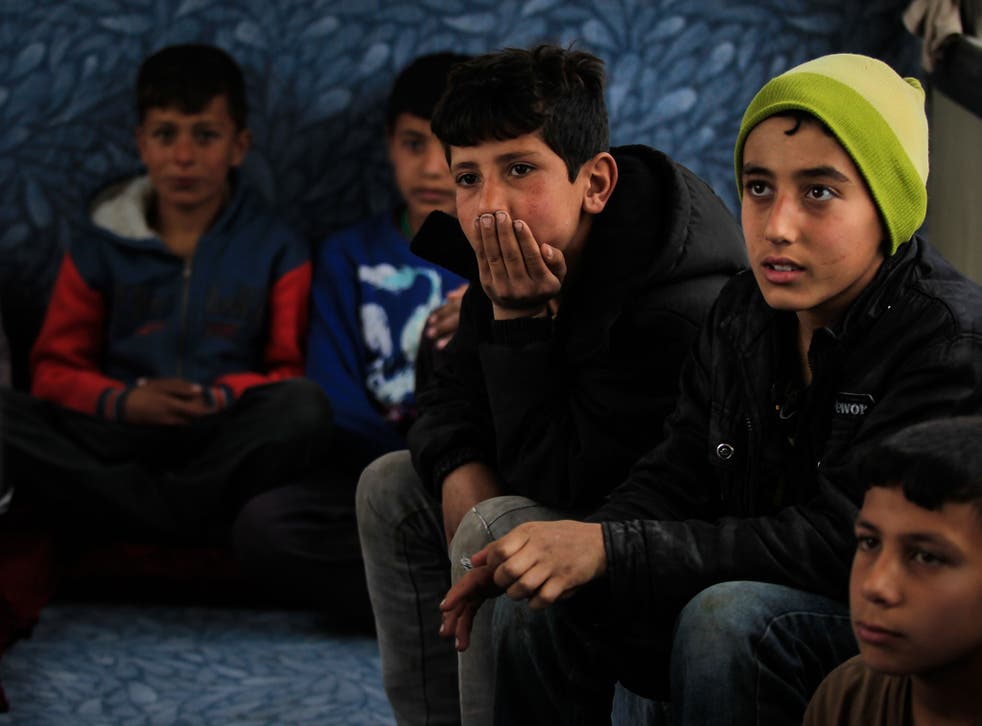 "The cigarette kills, so do we," read Isis' slogan, which was accompanied by an image showing blood flowing out of a cigarette on a glass ashtray.
Smoking is considered a sin under the group's brutal interpretation of sharia law and death was the punishment or flogging was the punishment for anyone who disobeyed.
Ahmed Yasir was caught with a cigarette in Tel Kaif, a town sitting on the northern outskirts of Mosul, as jihadis tightened their grip in 2015.
After finding a packet in his pocket during a search, he was severely lashed and locked up in a basement prison alongside 120 others.
Some were fellow smokers, others had drunk alcohol, had a "modern" hair cut or simply worn trousers deemed too tight.
"I could not think of anything other than death," Mr Yasir said.
"If it was not for execution, we thought [we] would be buried by a bomb."
On the 11th day, he and fellow inmates were moved to a field at dawn.
They expected to be executed, with Mr Yasir recalling: "I thought, it's over. And I began to pray for my family, for my soul."
But instead of a bullet to the head he received a broken right hand, was blindfolded and then ordered to walk straight back home.
When Isis was finally driven out, the first thing Mr Yasir did was smoke. "It's not easy to leave a 32-year-old vice," he added.
Part of Tel Kaif was destroyed in January's fighting, with homes flattened and those still standing pockmarked with bullet holes and littered with mines.
Residents are returning to find no electricity, no drinking water, no work and just one hospital.
Action Against Hunger (ACF) is leading efforts to give civilians the means to rebuild their lives, including water, sanitation, food and mental health care to help them overcome the trauma of the past three years.
"Every day we smelled fear, we smelled death," Hadiya, a 56-year-old woman, told aid workers.
Her three sons are all dead, including one who launched himself at a man about to set himself on fire, and two police officers taken away by Isis.
"These men are murderers of the devil, not men of the Quran," she said. "We educate our children in Islam, but also in freedom and dignity."
In Tel Kaif's only working health centre, doctors have been sorting through damaged vaccines and equipment and repairing missile damage.
ACF is working to refurbish the hospital and install boreholes and pumps taking clean water to thousands, which previously came from a water treatment plant in Mosul which was bombed.
Aneta Sarna, the charity's country director for Iraq, said civilians ordered to stay in their homes during fighting had suffered a dire lack of food and fuel.
Some residents had been diagnosed with malnutrition, she said, with aid agencies bracing for worsening conditions in the shrinking Isis territories in western Mosul.
"We're preparing for intense fighting in the Old City where all supply routes are already cut off," Ms Sarna said.
"We're expecting people to come out with some type of malnutrition.
"The longer we see military operations continuing then the risk of malnutrition is increasing.
"Food, water, health, medicine – the basic needs will be more and more severe."
ACF psychological teams are running mental health sessions for traumatised residents, who have witnessed fighting, shelling and atrocities committed by Isis.
As villages remain contaminated with unexploded devices planted by militants to slow their enemies' advance, the fear continues.
"In east Mosul, we see a lot of casualties because people just touch something and it explodes," Ms Sarna said.
But amid the wreckage, hope is starting to bloom.
Dr Dryounis Mahmood Alkhafajee, who stayed in Tel Kaif throughout Isis' occupation, believes Iraqis can forge a new future.
"I want to believe that I will see with my eyes a prosperous country where my friends, Shias, Sunnis and Christians, live in harmony, as we did before the arrival of Isis," he said.
"Some say that Iraqis will know no other future than war, but I am a dreamer. I'm confident we will get through it together."
Join our new commenting forum
Join thought-provoking conversations, follow other Independent readers and see their replies