Isis-affiliated fighters seize Syrian territory near Israeli border in surprise attack
Executions of civilians reported in town recaptured by jihadist forces in large dawn offensive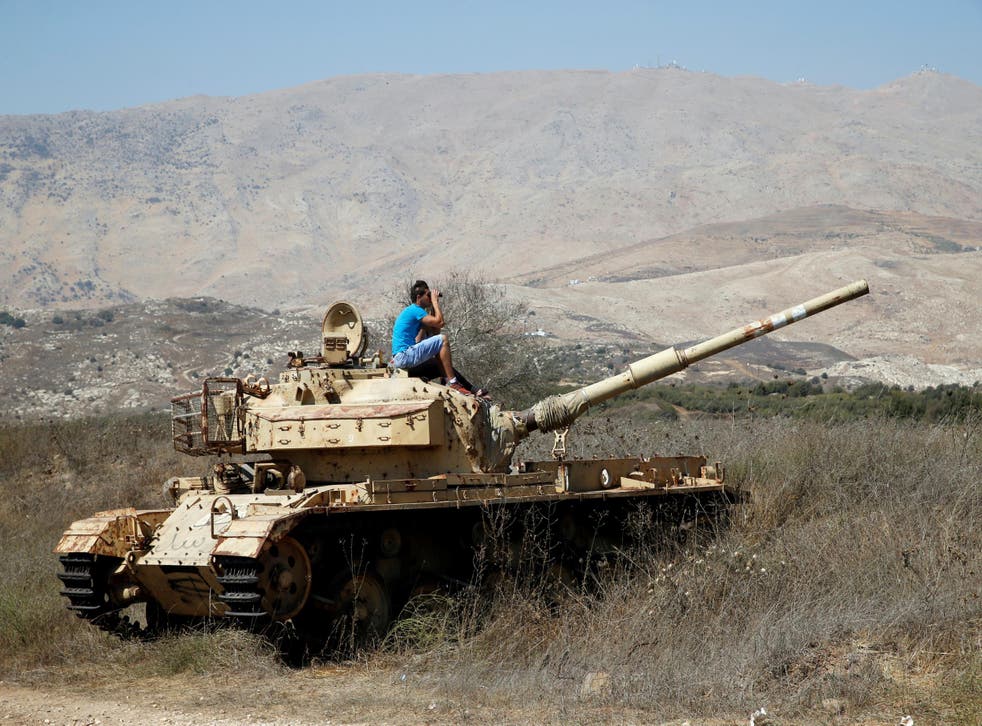 Syrian jihadists with links to Isis have captured a large town and several villages on the Syrian border with Israel in a surprise attack on moderate rebel forces.
Khalid Ibn Al Walid Army militants launched an unexpected dawn offensive on a Free Syrian Army (FSA) faction in southwest Syria on Monday, driving the Western-backed rebels from positions in the Golan Heights, where Syria meets its Jordanian and Israeli borders.
While they have since been driven out of the villages of Jileen and Heet, the largely successful attack - which involved dozens of tanks and armoured vehicles - was aided by sleeper cells in the surrounding area, locals said.
Donald Trump 'open to working with Moscow' to fight Isis in Syria
The jihadi militants are now in control of a strip of land southeast of the Golan comprised of the settlements of Tseel, Sahem al Golan, Adwan and Tel Jamoua. In Tseel - a large town - dozens of civilians were reportedly executed as the Sunni hardliners solidified control.
The Khalid Ibn Al Walid Army is an extremist faction formed last year after the merger of two other militant groups. They are believed to have pledged allegiance to Isis, which holds land in the north of Syria and neighbouring Iraq.
"In a surprise attack Isis made an attack on positions held by the Free Syrian Army FSA groups which no one expected to happen so fast," Colonel Ismail Ayoub, a Syrian opposition army defector, told Reuters.
In Pictures: The crisis unfolding in Syria

Show all 30
FSA rebel groups in the area are expecting arms reinforcements in the next few weeks, but will face a difficult struggle to remove Khalid Ibn Al Walid fighters from the region.
There have also been intense clashes between rebels and President Bashar al-Assad's army in nearby Deraa over the last two weeks. It is believed the Isis-affiliated militants took advantage of the FSA's distraction by the renewed fighting to launch this week's new attack.
Southwest Syria has seen heavy fighting during the country's complex civil war, now in its seventh year. Islamist groups were in control of most of the area up until early 2016.
Jordanian army units stationed along the Syrian border are also now on high alert. Several residents in the area said mortar fire could clearly be heard across the border.
Israel has managed largely to stay out of the complicated conflict next door, although the border region is restive and authorities have retaliated to occasional stray rockets with reprisals.
Join our new commenting forum
Join thought-provoking conversations, follow other Independent readers and see their replies