Isis militants grant access to polio vaccination teams in Syria and Iraq
Health officials reveal fighters have permitted teams to vaccinate youngsters
Andrew Buncombe
Tuesday 03 February 2015 18:04 Comments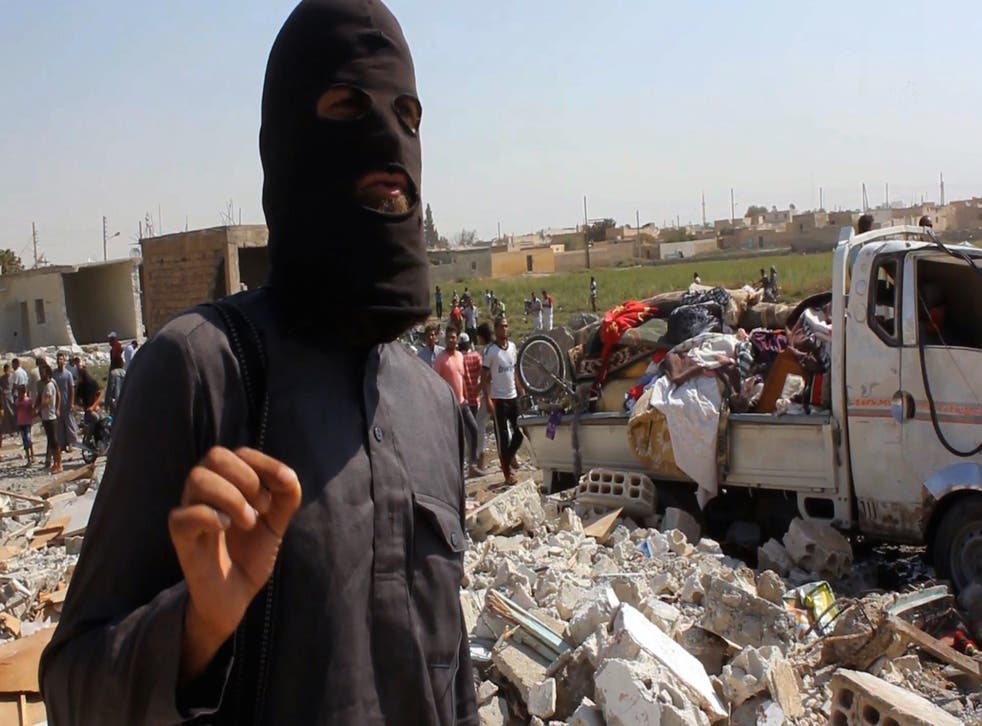 As the US is gripped by a raging and increasingly politicised debate about the wisdom or otherwise of vaccinating children against measles and other diseases, there has been some positive news from a unlikely quarter.
A report by the Integrated Regional Information Networks (IRIN) news agency reveals that Isis militants have been granting access to anti-polio vaccination teams in areas they control.
The global battle against polio has largely been a success. India, which once accounted for half of the world's cases of polio, was taken off the endemic list in 2012 after a massive public health campaign. Today, polio remains endemic in just three countries - Pakistan, Nigeria and Afghanistan.
But in October 2013, it was reported that more than 20 new cases of polio had been identified in Syria. The spread of the disease has been aided by the breakdown in healthcare infrastructure and vaccination programmes as Syria suffered more and more from the effects of the civil war.
World Health Organisation officials later identified that the strain of the polio virus n that had broken out in Syria had originated in north-west Pakistan, where public health campaigners are involved in an ongoing battle to persuade communities to get their children vaccinated.
The Pakistan Taliban has come out against the programme and regularly attacked polio vaccination teams. There is widespread suspicion of the vaccination teams and many people believe conspiracy theories that claim the workers are part of a Western-backed plot to sterilise Muslims.
Such suspicion grew in the aftermath of the US operation to kill Osama bin Laden when it was revealed that the CIA had recruited a Pakistani doctor to establish a fake vaccination campaign in an attempt to obtain a DNA sample from youngsters in the al-Qaeda leader's Abbottabad compound.
The IRIN report, highlighted by Vox, says Isis fighters in Syria have been more amenable to the programme and says while areas controlled by the militants have been largely inaccessible to international aid interventions, the Polio Task Force in Syria, led by the Syrian opposition's humanitarian aid arm, was permitted to carry out immunisation campaigns there.
"There was a general level of acceptance and demand by the local population [for the vaccinations]. It would have been difficult for IS not to allow it," a director of an international aid organisation working in Syria told IRIN.
Sharvan Ibesh, the head of Buhar Relief Organisation, an NGO working in the northern province of Aleppo, added: "We told them, 'This polio – it doesn't care about lines. It goes cross-line and cross-border as it wants."
According to Syed Jaffar Hussain, head of the WHO in Iraq, immunisation teams were able through local partners to deliver vaccines into Isis-held parts of Mosul and Anbar provinces.
Register for free to continue reading
Registration is a free and easy way to support our truly independent journalism
By registering, you will also enjoy limited access to Premium articles, exclusive newsletters, commenting, and virtual events with our leading journalists
Already have an account? sign in
Join our new commenting forum
Join thought-provoking conversations, follow other Independent readers and see their replies