Isis: Muslim-majority countries across the world overwhelmingly detest terrorist group
Research showed that the group was almost universally hated by Muslims and non-Muslims alike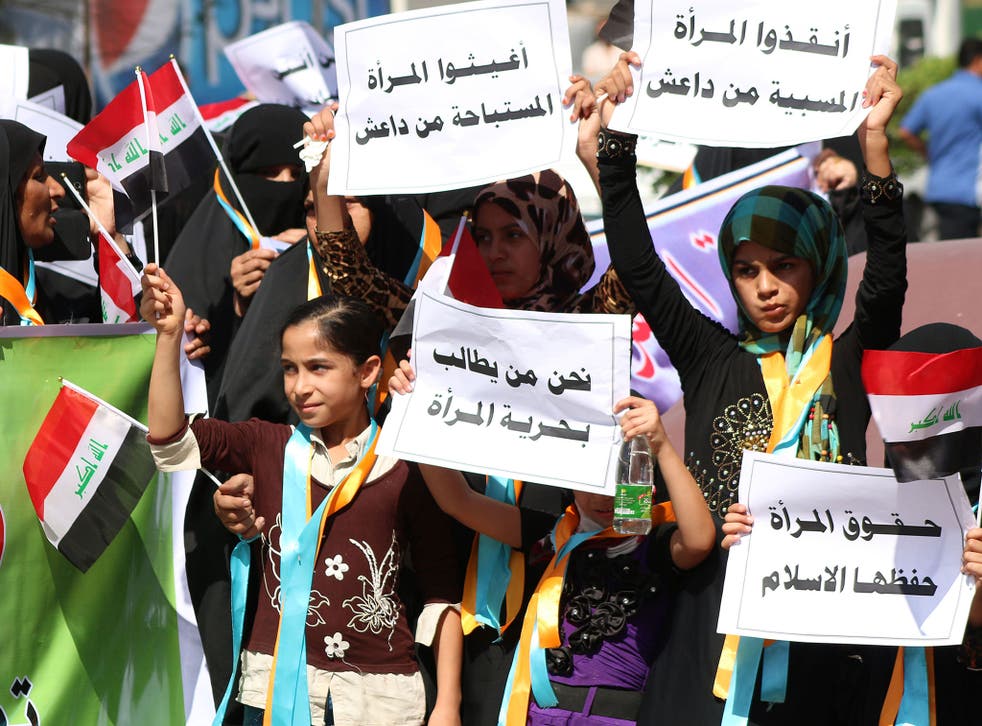 Isis is almost universally detested across the Middle East, Asia and Africa, even in Muslim-majority countries, a new poll has shown.
Despite rhetoric about supposed "sympathy" for the terrorist group among Muslims in the UK and around the world, research by the Pew Research Centre indicated almost non-existent support in 11 surveyed countries and territories.
In Lebanon, where Isis' recent bombing in Beirut killed 43 people, 99 per cent of respondents said they had a "very unfavourable" opinion of the group, while 94 per cent of Israelis and 89 per cent of Jordanians felt the same.
In the Palestinian territories, 84 per cent of people had a negative view of Isis, both in the Gaza Strip (92 per cent) and the West Bank (79 per cent).
Chris Doyle, director of the Council for Arab-British Understanding (Caabu), told The Independent that the results were no surprise.
"I think it emphasises that Isis are seen as a threat to communities across the Arab world – Muslims have been their primary victims after all, as was the case with al-Qaeda," he said.
"The brutal nature of their rule, the way they have treated women, all the beheadings, have not endeared them to people.
"(Respondents) also know that by their actions, Isis are trying to turn the non-Muslim world against them."
Mr Doyle said that while all the surveyed areas had experience of jihadist groups, Lebanon was particularly conscious of the carnage next door in Syria, which has driven hundreds of thousands of refugees across its borders.
Obama - Isis is 'the face of evil'
In no country surveyed did more than 15 per cent of the population declare support for Isis, but in Pakistan views appeared more mixed.
The majority of respondents – 62 per cent – said they did not know how they felt, while almost a third held negative opinions and around nine per cent thought positively of the group.
Mr Doyle said the high proportion of "don't knows" could be a sign of reluctance to answer the question.
"Isis don't have as much of presence there so I would like to see further analysis," he added.
Opinions differed across religious groups in some areas including Nigeria, where Boko Haram declared allegiance to Isis earlier this year while attempting to establish its own "caliphate" with a bloody insurgency.
Timeline: The emergence of Isis

Show all 40
Around three quarters of Nigerian Christians had an unfavourable view of Isis, as did 61 per cent of Nigerian Muslims, although a fifth of the same group supported the so-called Islamic State.
The Pew Research Centre took the figures from its Global Attitudes Survey conducted in spring this year, before Isis' latest round of atrocities targeting France, Russia, Lebanon, Egypt, Tunisia, Iraq and Syria.
Its latest findings came after The Sun was criticised for claiming that one in five British Muslims "have sympathy" for extremists going to fight with Isis in Syria.
One in five respondents to the poll did say they had "some" or "a lot" of sympathy with people going to Syria but did not specify who they would be fighting for, following high-profile coverage of volunteers going to combat Isis with the Kurds and other forces.
It was also pointed out that the word "sympathy" does not necessarily indicate approval.
Register for free to continue reading
Registration is a free and easy way to support our truly independent journalism
By registering, you will also enjoy limited access to Premium articles, exclusive newsletters, commenting, and virtual events with our leading journalists
Already have an account? sign in
Register for free to continue reading
Registration is a free and easy way to support our truly independent journalism
By registering, you will also enjoy limited access to Premium articles, exclusive newsletters, commenting, and virtual events with our leading journalists
Already have an account? sign in
Join our new commenting forum
Join thought-provoking conversations, follow other Independent readers and see their replies