Isis 'price-list' for captured Yazidi girls being sold as slaves dismissed as fake propaganda
Document listed prices for women being trafficked on 'slave market day'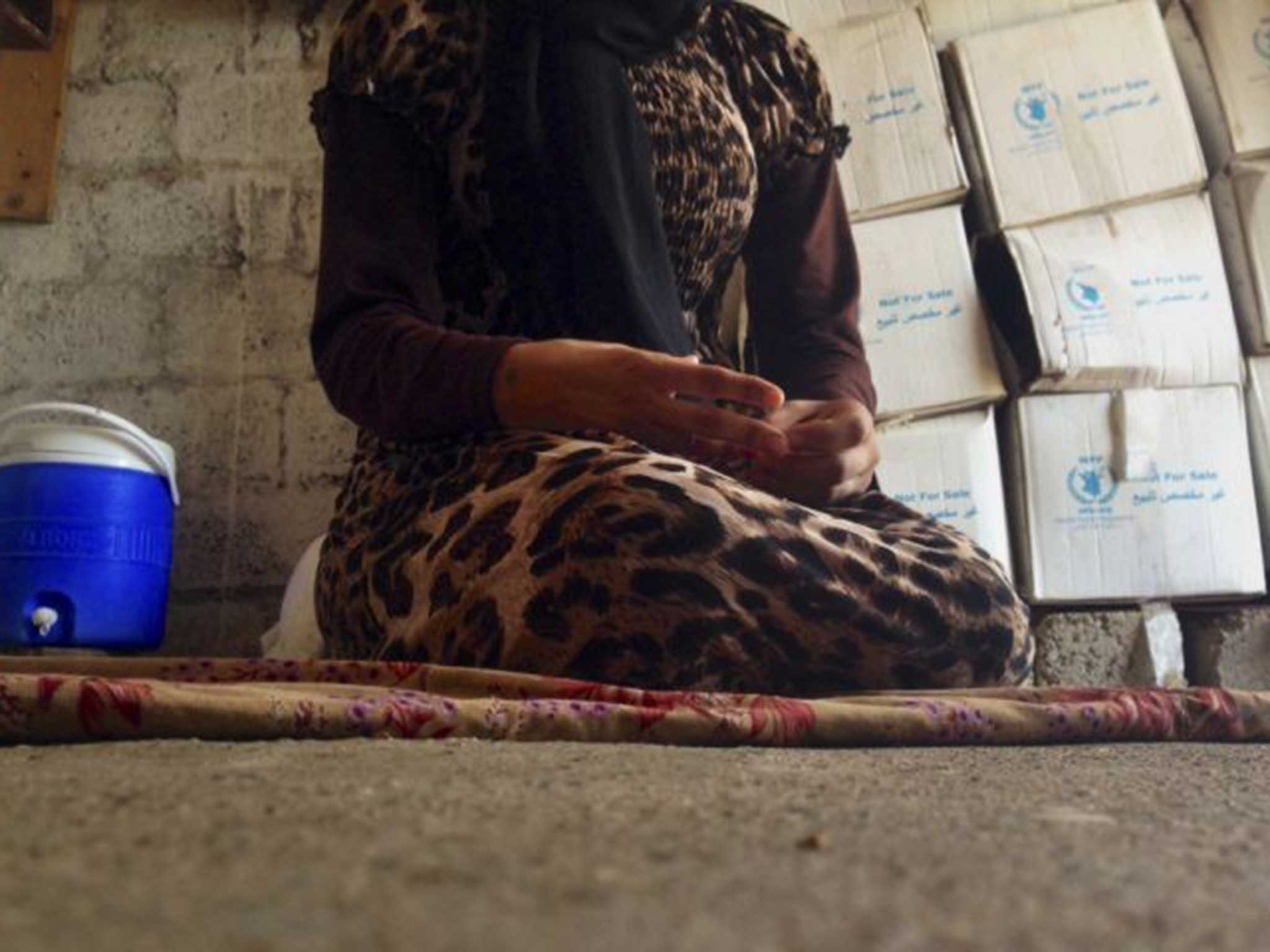 A document purporting to show the prices placed on the heads of captured Yazidi and Christian girls being sold at a slave market by Isis has been dismissed by an expert as most likely fake.
The document, which has been shared over 660 times on social media, at first glance appears authentic. In it, the prices of women are listed depending on their age, with those aged between 40 and 50 being sold at the lowest price.
It comes after video footage was released appearing to show Isis militants bartering over Yazidi women, with men discussing how much each slave is 'worth'.
The so-called price list was first reported by Iraqi News, who said the document was introduced by Isis to impose price controls over the sale of women.
A note on it read: "The market to sell women and spoils of war has been experiencing a significant decrease, which has adversely affected Isis revenue and financing of the Mujahideen."
According to the document, Yazidi or Christian children aged between one and nine are considered the most valuable and are therefore sold for 200,000 dinars (£108) - the highest amount.
However, the so-called price-list has one key discrepancy in the top right hand corner - it refers to Isis as the Islamic State of Iraq, not as just the Islamic State or Islamic caliphate.
In pictures: The rise of Isis
Show all 74
Charlie Winter, a researcher at the counter-extremism think tank Quilliam, said it is highly doubtful that Isis would refer to itself by a different name.
He said the document was more likely to have been produced by someone opposing Isis, or by another jihadist group trying to undermine Isis.
Mr Winter explained: "This could have been created by someone trying to detract from Isis' message – this could even be the work of another jihadist group. There are lots of other jihadists who take issue with Isis.
"For example, al-Qaeda does not permit the use of concubines, so there is a distinction to be made there.
"It could be a jihadist creation or it could be a secular creation."
While fake Isis propaganda may be produced to undermine the militant group, it could also be considered problematic in that many believe it to be true.
Mr Winter said: "That document has been shared over 660 times – it's something that people are likely to see and possibly believe, particularly as it's not immediately obvious that it is a fake.
"It's certainly not the most effective way of countering Isis' narrative - it contributes to Isis' disproportionate presence on the internet."
Join our commenting forum
Join thought-provoking conversations, follow other Independent readers and see their replies