Isis propaganda video shows prisoner 'forced to dig his own grave' before he is beheaded
The gruesome footage has been released via the terror group's media arms
Heather Saul
Saturday 30 May 2015 07:52 Comments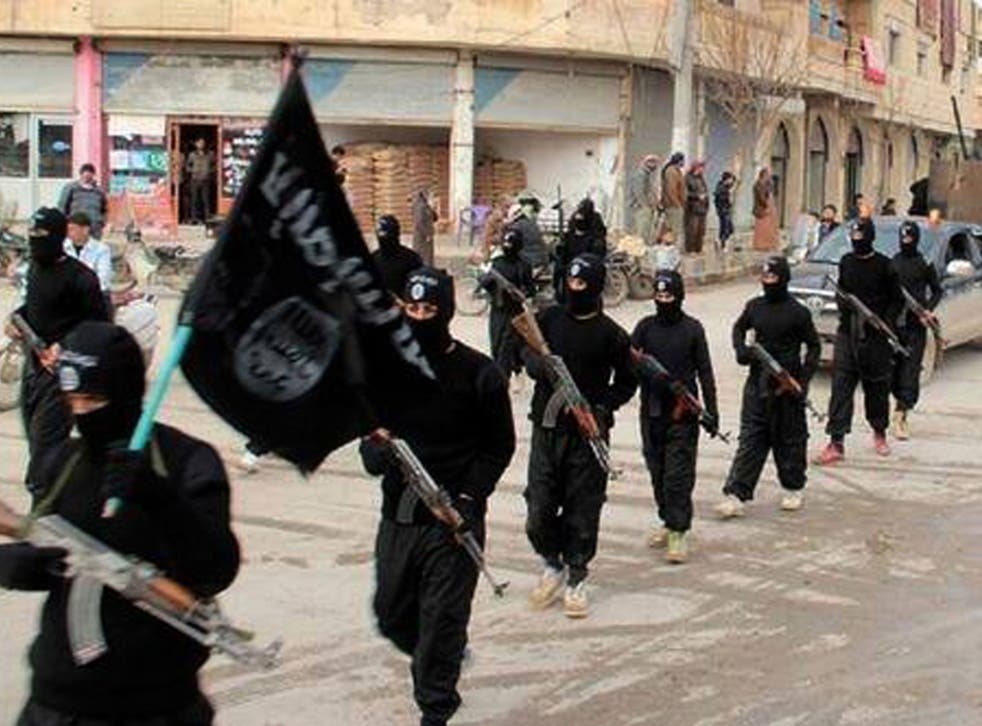 Isis has released a disturbing propaganda video purporting to show a prisoner digging his own grave with a shovel before being brutally beheaded by a militant.
The highly-produced video shows a man dressed in an orange jump suit digging a hole in the ground in an unknown location.
It bears all the typical hallmarks of official Isis propaganda, such as the black flag in the corner and the Nasheed playing in the background. The terror group regularly releases footage of atrocities committed by fighters in areas under its self-declared 'caliphate' in Syria and Iraq.
The man, who speaks in Arabic and is clearly under duress, says his name is Ziad Abdel'al Abu Tarek. He says he is from the Syrian town of Al-Qaryatayn and then 'admits' to working as a spy for Isis and killing a man named as Abdu Hassan.
Abu Tarek continues to dig before a white van transporting a militant arrives. He is seen kneeling before the fighter, at which point the video fades to show the aftermath of the purported beheading.
Isis seizes Ramadi

Show all 7
The gruesome video comes after Isis published distressing footage of what it claimed was a prisoner being killed by a bazooka in Syria's eastern province of Deir Ezzor.
Militants who seized the historic border town of Palmyra last week rounded up civilians and forced them to watch the execution of 20 men in the city's ancient amphitheatre, according to reports from a Syrian monitoring group.
Register for free to continue reading
Registration is a free and easy way to support our truly independent journalism
By registering, you will also enjoy limited access to Premium articles, exclusive newsletters, commenting, and virtual events with our leading journalists
Already have an account? sign in
Join our new commenting forum
Join thought-provoking conversations, follow other Independent readers and see their replies