Isis publishes penal code listing amputation, crucifixion and stoning as punishments - and vows to vigilantly enforce it
Readers may find some of the images in this article distressing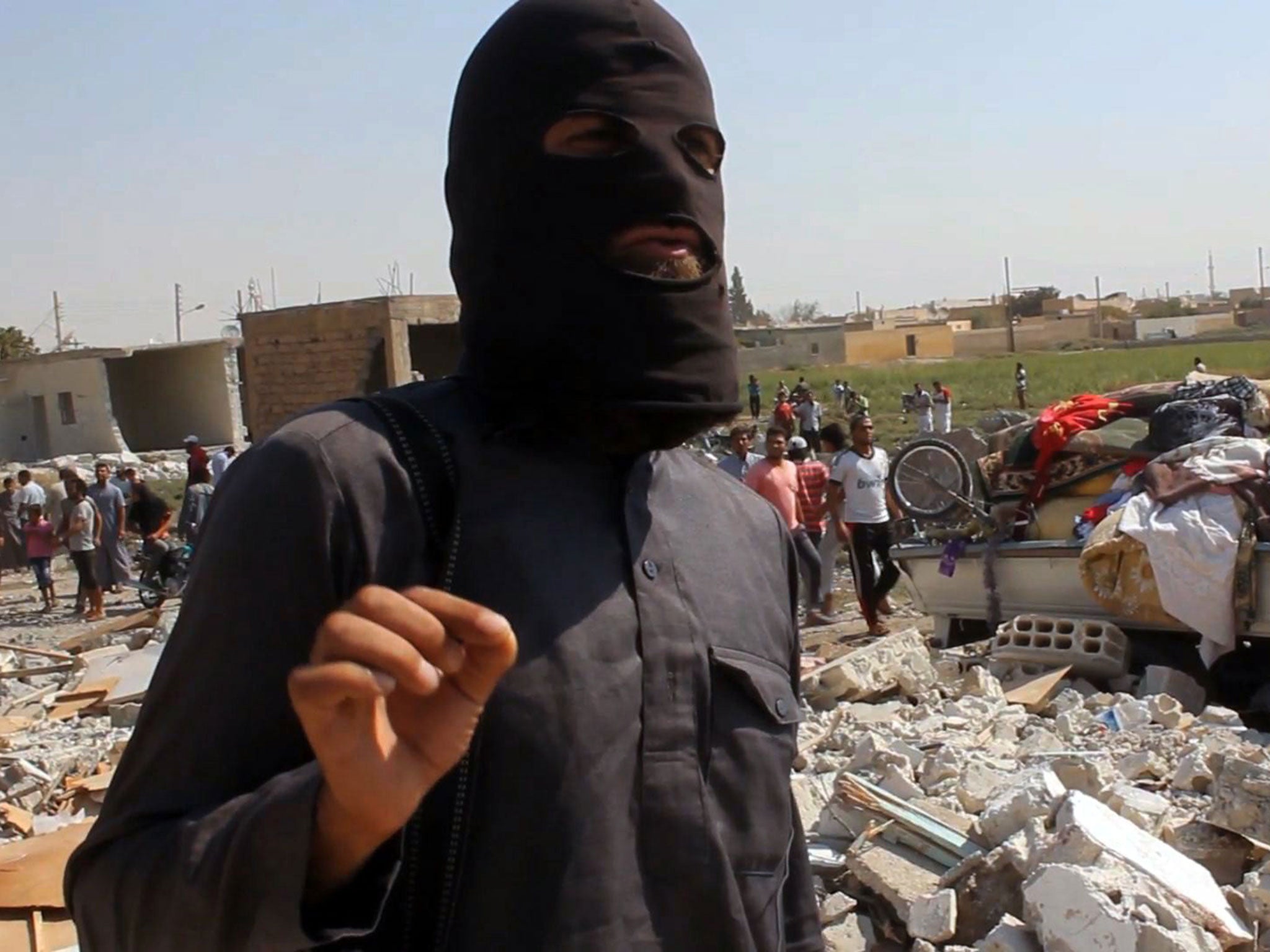 Isis has published a penal code listing crimes punishable by amputation, stoning and crucifixion, along with a chilling vow to ensure the code is vigilantly enforced in areas under its control.
The document, entitled: "Clarification [regarding] the hudud ( a set of fixed punishments), was published by the militant group as a reminder and warning to those living under its rule in Syria and Iraq, according to a translation by the Middle East Media Research Institute (Memri).
The document's release was followed by an unprecedented spate of violent executions that saw a woman accused of adultery stoned to death, 17 men crucified and two men accused of homosexual acts thrown off a building within 48 hours of each other.
Isis also released images showing the execution of eight Iraqi policemen accused of passing on information to the Iraq army, who were dressed in orange jumpsuits and shot simultaneously earlier this month.
The document begins by emphasising the need for Muslims to adhere to tough Sharia codes of conduct. 'Crimes' such as homosexuality and 'spying for the unbelievers' are among those deemed punishable by death.
The acts and their respective punishments are listed as follows:
Blasphemy against Allah: Death
Blasphemy against the Prophet Mohamed: Death – even if the accuser repents
Blasphemy against Islam: Death
Adultery: Stoning until death in case the adulterer was married and 100 lashes and exile if he or she were unmarried.
Sodomy (homosexuality): Death for the person committing the act, as well as for the one receiving it.
Theft: Cutting off the hand
Drinking alcohol: 80 lashes
Slandering: 80 lashes
Spying for the unbelievers: Death
Apostasy: Death
Banditry:
1: Murder and stealing: Death and crucifixion
2: Murder only: Death
3: Stealing (as part of banditry): Cutting off the right hand and the left leg
4: Terrorizing people: Exile
Memri adds that the document also reaffirmed its commitment to enforcing the brutal punishments listed in its penal code.
Charlie Winter, a researcher for the counter-extremism think tank Quilliam, said the document appeared to be authentic. He told The Independent it was released on 16 December from the Aleppo branch of Isis.
"It outlines a number of punishments, some of which are already incorporated into the penal code of some Arab states," he said.
"The 'hudud' punishments are derived from a literalistic interpretation of the Islamic scriptures without taking the historical context into account."
In October, the Syrian Observatory for Human Rights published reports the militant group had beheaded two of its own fighters on charges of spying and embezzlement.
Join our commenting forum
Join thought-provoking conversations, follow other Independent readers and see their replies