Isis release final audio statement of suicide bomber who killed 27 in Kuwait attack
In the statement, he criticised Shia Muslims for 'insulting Islam' and recited Quran verses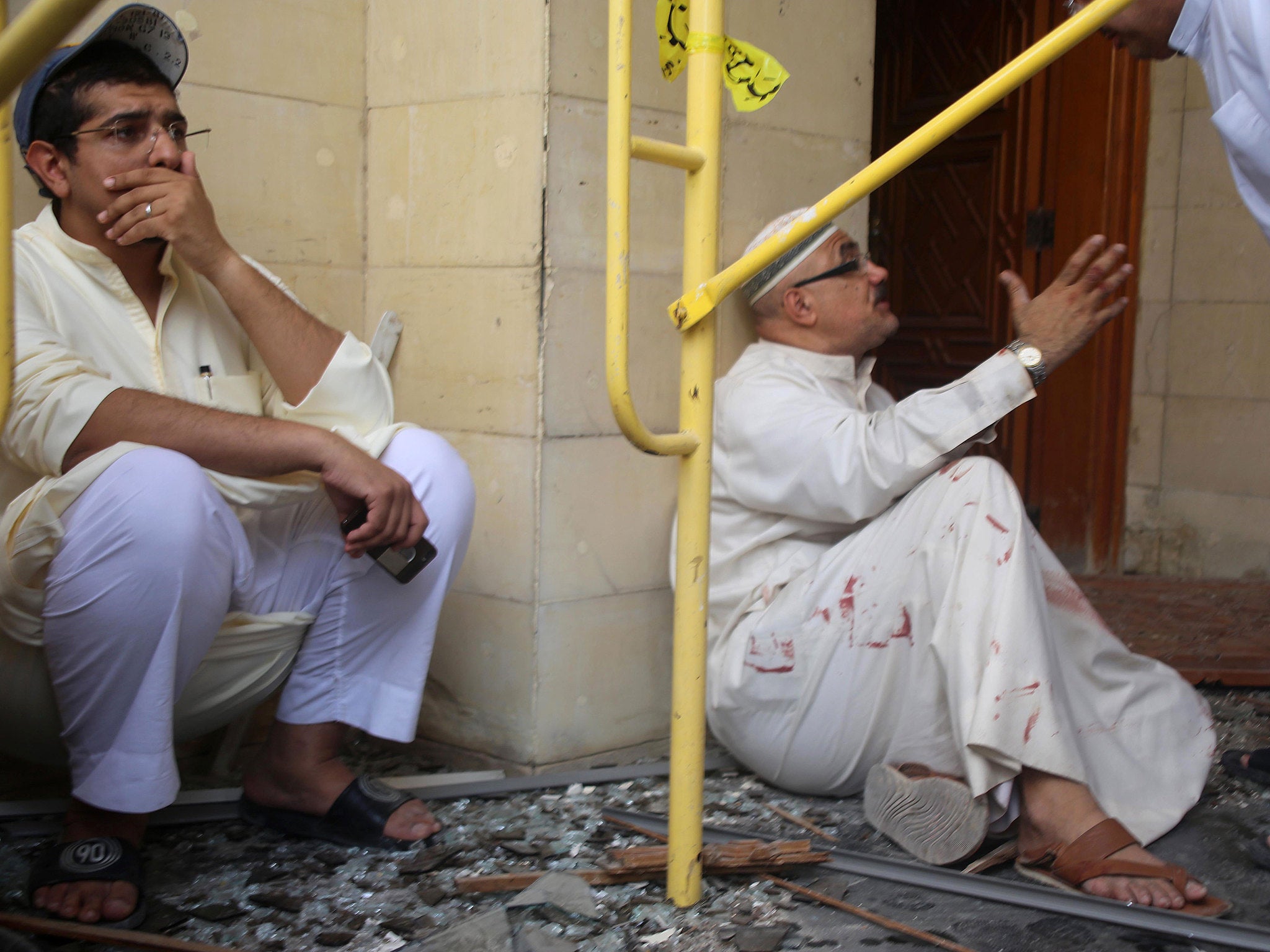 Isis has released an audio clip of the final statement of Fahd Suliman Abdul-Muhsen al-Qabaa, the man who killed 27 people in a suicide attack at a Kuwait mosque on Friday.
The clip is mostly made up of al-Qabaa reciting verses from the Quran, and criticising Shia Muslims for 'insulting Islam'.
Images and videos from the scene in the aftermath of the bombing show part of the mosque reduced to rubble, with a number of bodies lying in the wreckage.
A paramedic at the scene said the victims were mostly men and boys attending the mosque to pray.
Kuwait identified al-Qabaa on Sunday. They said he flew into Kuwait International Airport on Friday, shortly before detonating his bomb at the mosque.
In pictures: Anti-Isis protests in Jordan
Show all 15
Al-Qabaa was Saudi Arabian, and the Saudi interior ministry have said that he was not previously known to their security services. The state news agency reported that he flew to Bahrain on Thursday, before he made his way to Kuwait.
A group called the Najd Province, purportedly affiliated with Isis, claimed responsibility for the attack, which injured over 200 people in addition to the 27 killed.
They referred to al-Qabaa as 'Abu Sulaiman al-Muwahhid' in their statement after the attack.
The attack, the first major one in Kuwait in decades, took place during Friday prayers, during the holy month of Ramadan, meaning the mosque was busier and more crowded than usual, with around 2,000 people attending.
Kuwaiti police have made arrests in connection with the bombing, arresting a man accused of transporting al-Qabaa to the mosque before the attack, and another man in Kuwait that the bomber is said to have connections to.
Join our commenting forum
Join thought-provoking conversations, follow other Independent readers and see their replies