Isis release 'Flames of War' video warning Obama of attacks troops could face in Iraq
The video comes after the President vowed to 'degrade and destroy' Isis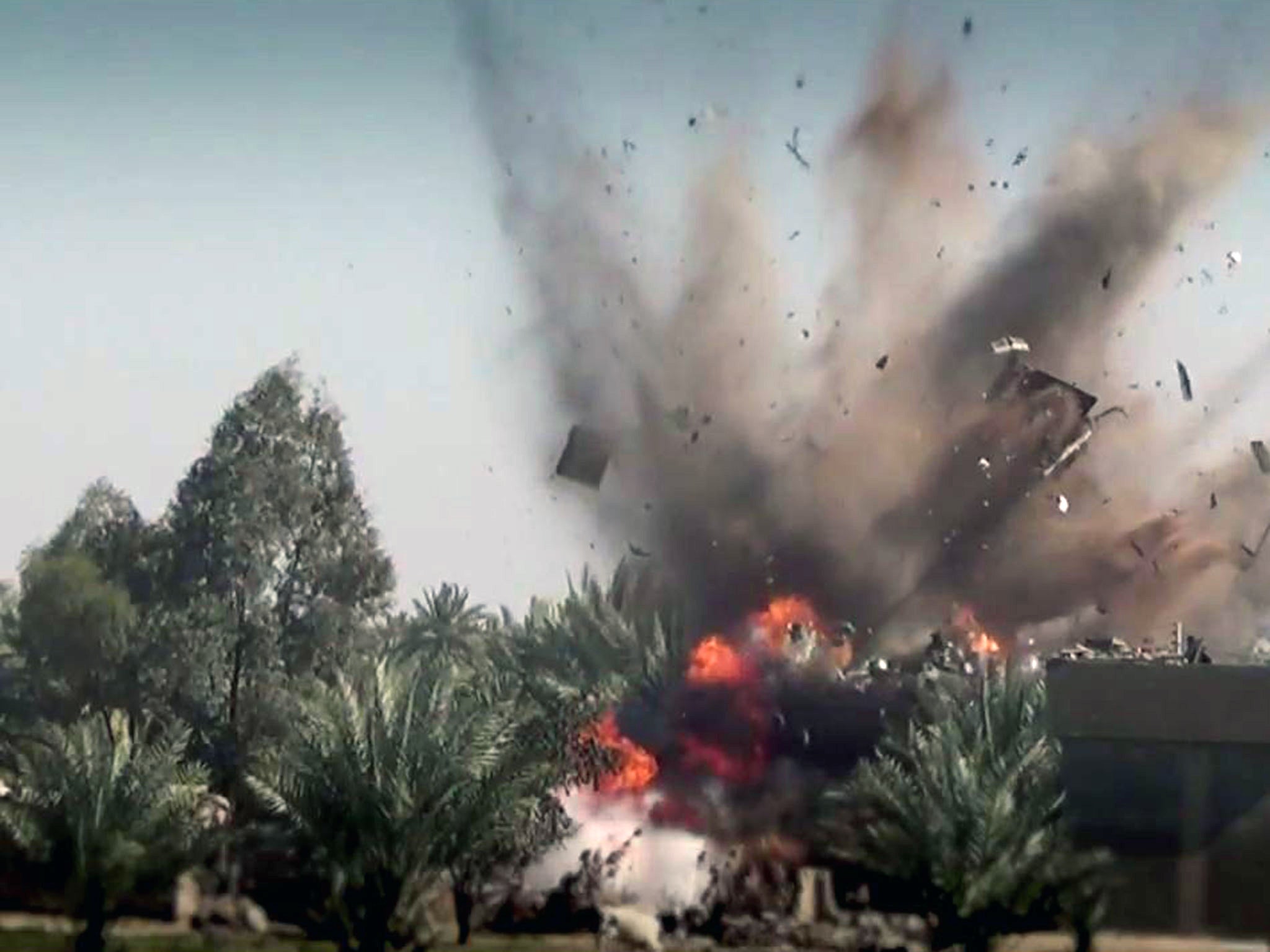 The Islamic State (Isis) group has released a video appearing to warn the US that fighters are waiting in Iraq if President Barack Obama chooses to send troops in there.
The 52-second film, entitled 'Flames of War' purports to be a trailer and shows tanks being hit, wounded US soldiers and men on their knees as they are about to be executed. It features blockbuster style slow-motion replays and explosions and appears to have been released by the Al Hayat Media Centre, which distributes Isis propaganda.
It then shows a clip of Mr Obama saying American combat troops will not be returning to Iraq, followed by a strapline that reads: "fighting has just begun".
The video, released on Tuesday, ends with the text "coming soon". It appears to have been released hours after General Martin Dempsey, the chairman of the Joint Chiefs of Staff, said in testimony to the Senate Armed Services Committee that if current Iraq strategy is not sufficient he could recommend deploying US soldiers.
The film is one of a series released by Isis, including footage showing the beheadings of two American journalists and a British aid worker.
The group has also released propaganda videos aimed at persuading people from the West to join fighting in Iraq and Syria.
The US military has already stepped up its campaign against Isis militants with a series of air strikes across Iraq and Syria after President Obama vowed last week to "degrade and ultimately destroy" the group.
US Central Command said earlier today that military forces using fighter aircraft launched two air strikes north-west of Irbil and hit an armed truck and fighters.
Three other air strikes south-west of Baghdad hit anti-aircraft artillery, a truck and two boats on the Euphrates River that were resupplying the militants.
Previously, the strikes were limited to protecting US interests and personnel, assisting Iraqi refugees and securing critical infrastructure in Iraq. Under the new strategy, US forces are going after Isis militants wherever they are.
Mr Obama has so far ruled out troops on the ground, but Gen Dempsey suggested he could at some point recommend sending some to embed with the Iraqi and Kurdish forces in a "close combat advising" role.
Timeline: The emergence of Isis
Show all 40
"To be clear, if we reach the point where I believe our advisers should accompany Iraqi troops on attacks against specific Isis targets, I will recommend that to the president," Gen Dempsey told the Senate hearing.
Join our commenting forum
Join thought-provoking conversations, follow other Independent readers and see their replies