Isis release new video showing 'final battle with crusaders' in Rome
The video is titled 'Meeting at Dabiq', referring to the location of a supposed final battle between 'crusaders' and 'believers'
Samuel Osborne
Friday 11 December 2015 22:44 Comments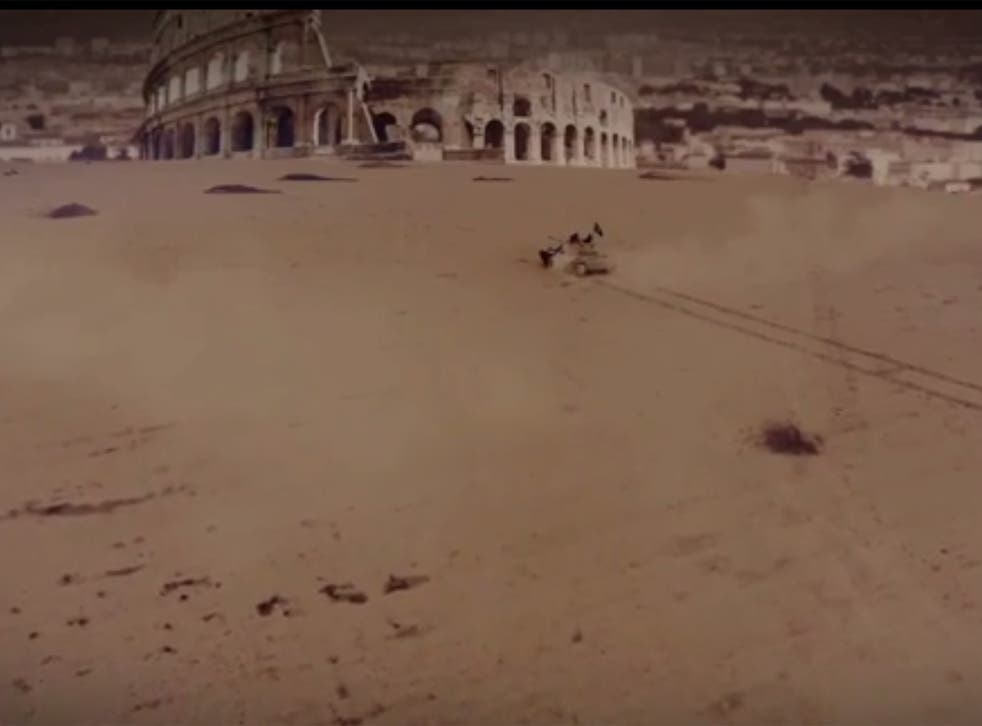 Isis have released a new video showing its vision of the end of the world.
The video is titled "Meeting at Dabiq", referring to the location of a supposed final battle between "crusaders" and "believers" - which will result in the believers' victory and mark the beginning of the end of the world.
Digitally altered footage shows Isis tanks advancing towards the Colosseum in Rome. St Peter's Basilica in Vatican City is also seen in the video.
Isis fighters are shown with rocket-propelled grenade launchers and AK-47 assault rifles inside an armoured vehicle - in footage reportedly taken in Iraq.
They can later be seen training in the desert.
Also shown is an Isis fighter with a light machine gun and ammo belts wrapped over his shoulders.
The terror group's last propaganda video showed child fighters murdering six prisoners in a twisted take on "hide and seek".
Register for free to continue reading
Registration is a free and easy way to support our truly independent journalism
By registering, you will also enjoy limited access to Premium articles, exclusive newsletters, commenting, and virtual events with our leading journalists
Already have an account? sign in
Join our new commenting forum
Join thought-provoking conversations, follow other Independent readers and see their replies