Isis schoolgirl Amira Abase who fled London to join terrorists in Syria mocks victims of Tunisia massacre
The teenager simply said 'loooool' when she heard the news of the massacre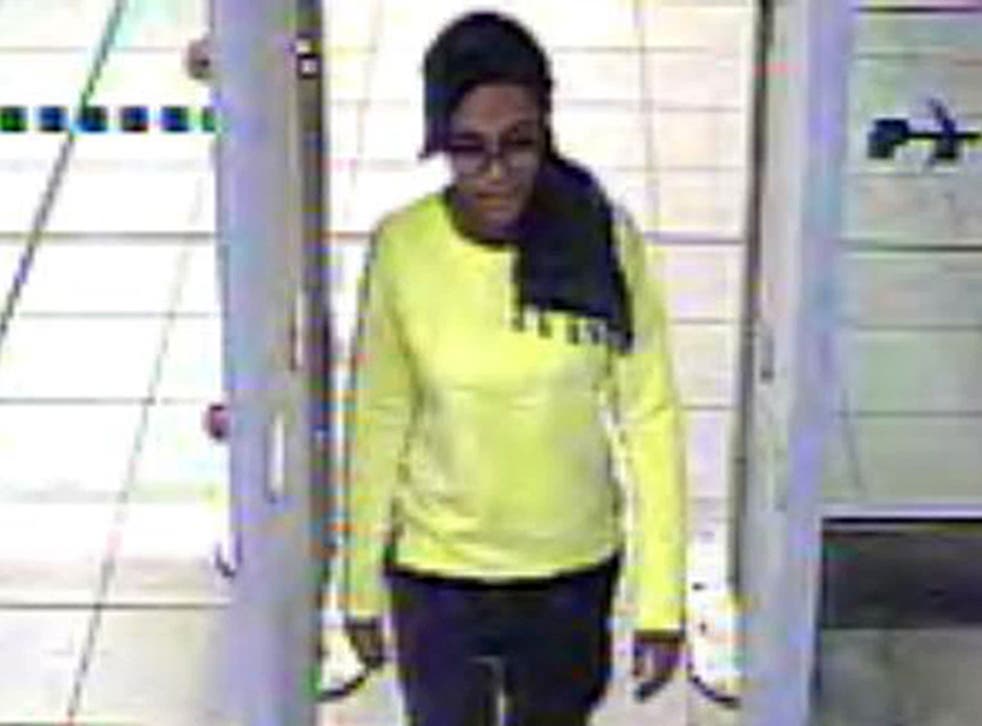 A British teenager who was one of three east London schoolgirls who fled the UK to join Isis in Syria has mocked the victims of the Tunisia massacre.
Amira Abase, who was 15 when she travelled to Syria in February simply said "loooool", meaning 'laugh out loud', in a message to an undercover reporter when she was told of the terrorist attack.
The messages were captured by a Mail on Sunday reporter who posed as a teenager looking to travel to Syria from London to join the terrorist group.
Abase revealed her role as an active recruiter for Isis, giving the reporter advice of how to travel to Syria, how to conceal the plan to their parents in the UK, and of what conditions to give to a jihadist before becoming their wife.
The pair spoke through social media sites Twitter and Kik. When the reporter wrote to Abase to tell her of the attack, they said: "Sis it's going mental here. They held a minute silence on Tunisia. All they talk about is the bomber," to which Abase replied: "loooool".
When Abase was informed the Tunisian gunman had killed 30 British tourists, she replied: "Wow. Damn that's a lot," adding another "loool" to the news that some Muslim leaders were condemning the attack.
In pictures: The rise of Isis

Show all 74
"Why lol? Them tourists were innocent, or am I confused?" the reporter wrote, to which Abase replied: "Research. Like read about it."
Abase was one of three British schoolgirls from east London to flee to Syria in February. She, Shamima Begum and Kadiza Sultana are understood to have undergone a four-month training programme in the Isis stronghold of Raqqa to prepare for "special missions".
The teenager revealed in her messages with the reporter that girls joining Isis are taken to a "sisters" house, where they are not allowed to use phones, the internet, or go out. Abase recommended to the reporter that they marry a fighter, and make conditions such as being able to attend school or go to work as part of the union, and asked whether they would mind being a "second wife".
Abase did not confirm whether she had married a fighter or not, but two of the three schoolgirls are understood to now be married to Isis fighters.
Register for free to continue reading
Registration is a free and easy way to support our truly independent journalism
By registering, you will also enjoy limited access to Premium articles, exclusive newsletters, commenting, and virtual events with our leading journalists
Already have an account? sign in
Register for free to continue reading
Registration is a free and easy way to support our truly independent journalism
By registering, you will also enjoy limited access to Premium articles, exclusive newsletters, commenting, and virtual events with our leading journalists
Already have an account? sign in
Join our new commenting forum
Join thought-provoking conversations, follow other Independent readers and see their replies