Isis seizes Palmyra: Disturbing pictures show men beheaded by militants after fall of ancient site
Images show row of decapitated bodies lying on the street
Heather Saul Comments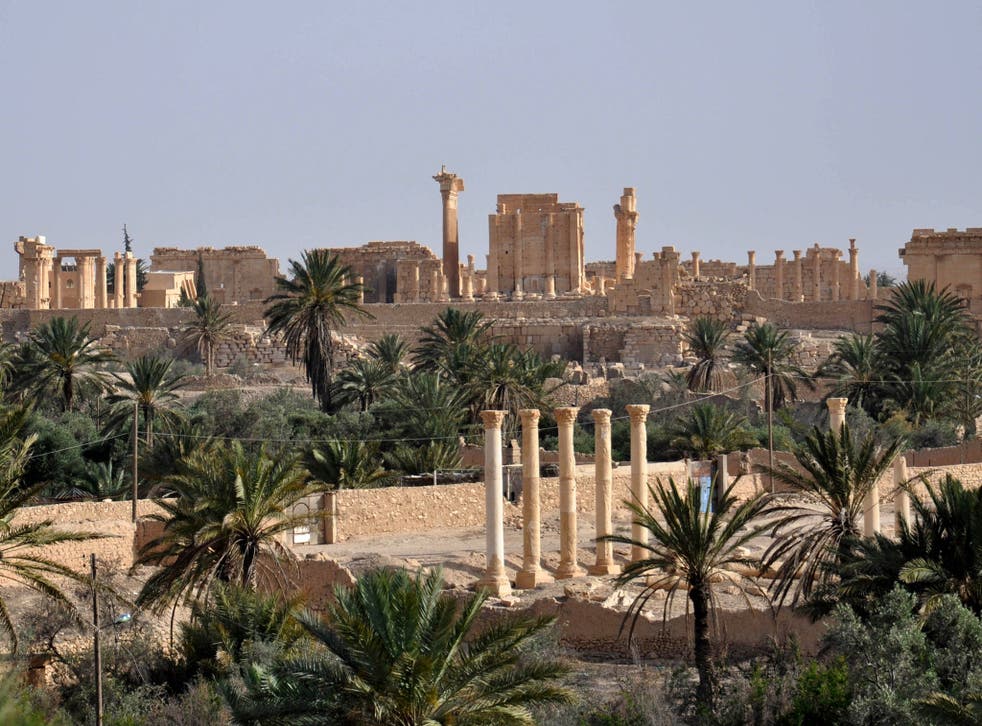 Disturbing pictures have emerged purporting to show the decapitated bodies of a group of young men killed by Isis militants in the historic city of Palmyra.
The images, which cannot be independently verified, show the men dressed in civilian clothing and lying on the ground. At least 100 soldiers are believed to have been killed by Isis during their overnight attack and some reports identified these men as Syrian fighters.
Activists in the area reported seeing Syrian soldiers fleeing the site in the early hours of Thursday morning. Damascus state television confirmed that forces had retreated and said they were attacking Isis reinforcements from outside of Palmyra.
Fears are now growing for the estimated 65,000 residents in the area, many of who are believed to still be trapped inside Palmyra.
The reported beheadings come after Isis fighters shot and killed nine children in attacks on Tadmur, which is close to Palmyra, last week. Rami Abdel Rahman, the Observatory's director, told The Independent 23 people were shot dead on Friday morning, including nine children.
Ancient monuments under Isis threat

Show all 8
"The children's fathers were working in the Syrian government, not in intelligence or anything like that but as office workers," Mr Rahmen said. "We heard that they were shot yesterday morning and we had it confirmed from people there in the evening."
The terror group launched an offensive earlier this week to seize the 2,000-year-old Unesco World Heritage Site and now holds at least half of territory in Syria, according to the Britain-based Syrian Observatory for Human Rights.
The group now has a presence in the provinces of Homs, Raqqa, Deir Ezzor, Hasakah, Hama, Aleppo, Damascus, Rif Dimashq, Daraa and Suwaydaa.
Register for free to continue reading
Registration is a free and easy way to support our truly independent journalism
By registering, you will also enjoy limited access to Premium articles, exclusive newsletters, commenting, and virtual events with our leading journalists
Already have an account? sign in
Join our new commenting forum
Join thought-provoking conversations, follow other Independent readers and see their replies