Isis seizes Palmyra: Live updates as Unesco World Heritage site 'falls to Islamic State'
There are fears militants will destroy the ancient city
Adam Withnall
Wednesday 20 May 2015 15:27 Comments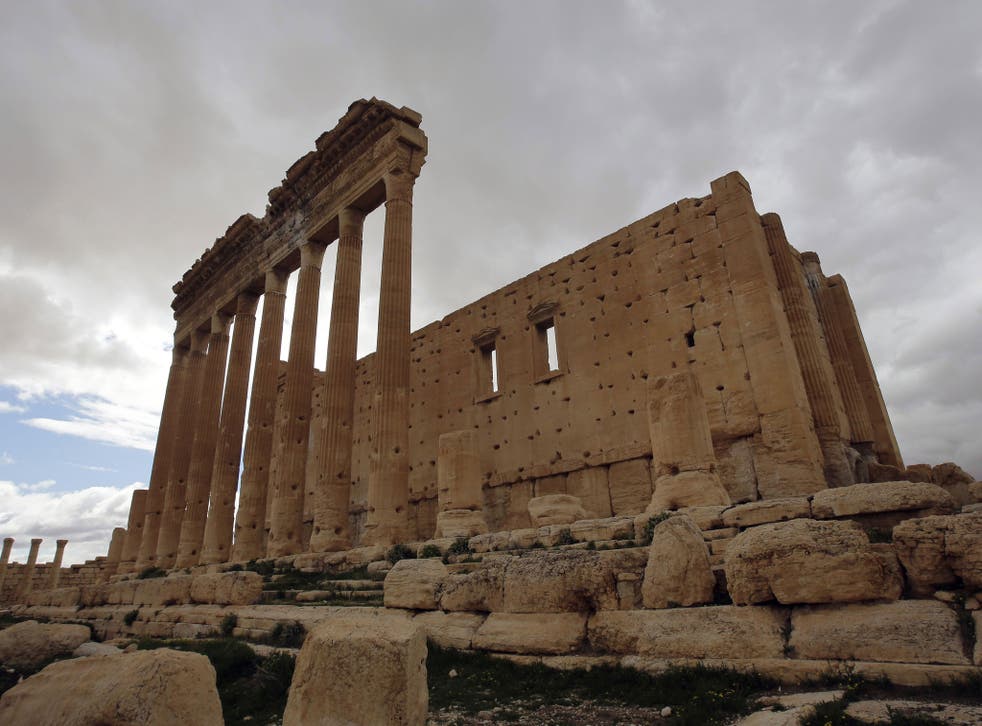 Isis militants have reportedly seized part of the ancient Syrian city of Palmyra, a Unesco World Heritage site.
Why Palmyra is so important:
• Isis fighters shoot dead nine children near ancient city
• Syria urges international community to save 2,000-year-old city from destruction
• The ancient city that stands for both empire and resistance
Please allow a moment for the live blog to load.
A third of Palmyra has now been taken, according to the The Syrian Observatory for Human Rights monitoring group.
It said militants had seized the northern part of the city, which lies on a key strategic east-west route.
But the primary international concern has been for the city's 2,000-year-old ruins. The city, known as "an oasis in the Syrian desert", was once a tourist hotspot before civil war broke out in Syria and contains a famous colonnaded main street and the temple of Baal.
Isis has launched a determined bid to destroy all aspects of cultural heritage in Iraq and Syria that preceded its self-declared 'caliphate' in recent months.
Register for free to continue reading
Registration is a free and easy way to support our truly independent journalism
By registering, you will also enjoy limited access to Premium articles, exclusive newsletters, commenting, and virtual events with our leading journalists
Already have an account? sign in
Join our new commenting forum
Join thought-provoking conversations, follow other Independent readers and see their replies