Isis fighters ordered to kill women and children if they try to escape, says former militant
'People tried to flee, because of the conditions in Mosul, to Kurdistan or Baghdad but they would be blown up by IEDs and if they weren't they'd be shot at even if they were kids'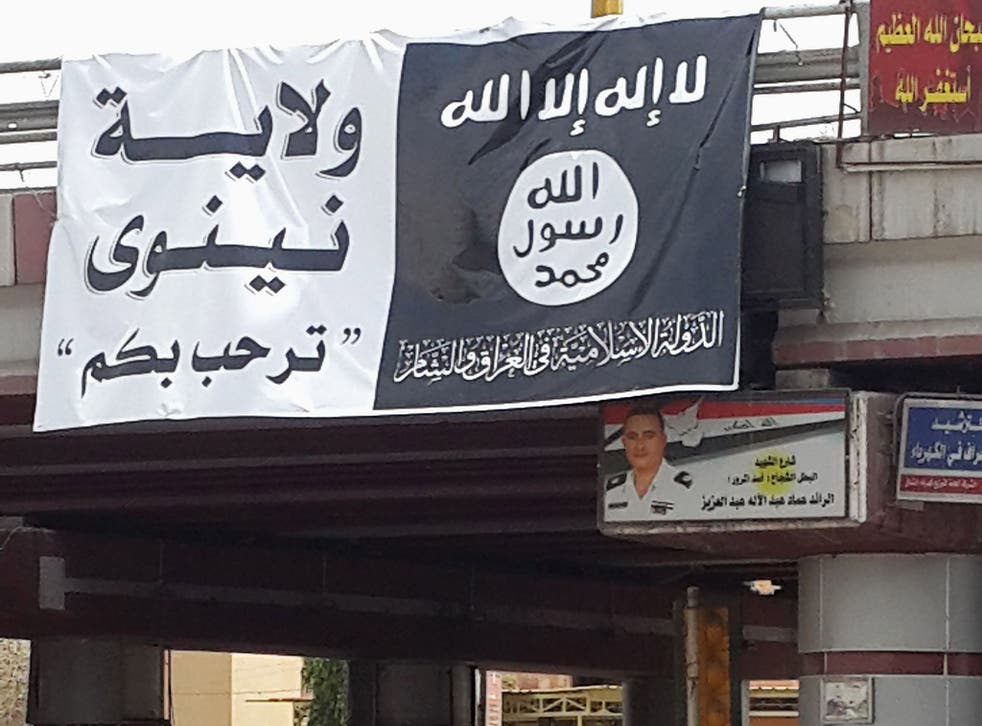 Isis jihadis are shooting women and children who try to flee areas under its control, according to a former fighter.
Abu Ahmed told how he was ordered to shoot to kill to deter others from trying to escape.
The former militant, who is being held by Kurdish forces, said people were desperate to escape the group's brutal regime.
"The thing people care about the most is their children. The hardest thing for anybody to see is their child being hurt, even if it's not with a weapon, but Isis are going to use guns on children," he told Sky News.
"People tried to flee, because of the conditions in Mosul, to Kurdistan or Baghdad but they would be blown up by IEDs and if they weren't they'd be shot at even if they were kids."
Up to 900 Isis fighters were killed this week in the offensive to retake Mosul in northern Iraq, a stronghold of great strategic importance which the group captured in 2014.
Many Iraqis who fled their homes celebrated their escape, with some being reunited with relatives from whom they were separated when Isis took control.
Crowds were jubilant in Fadhiliya, 10 miles east of Mosul, as a shopkeeper arrived with the first supplies of cigarettes for two years.
However, one resident who gave his name as Hamza, a former translator for the US military, said he feared Isis would come back.
"We are happy but we are also very scared – for the last two years I stayed in my house because I feared they would hurt or kill me as an unbeliever," he told Sky News.
Iraq's Ministry of Displacement and Migration said on Thursday that more than 11,700 people had been displaced since the operation began on 17 October.
In pictures: Mosul offensive

Show all 40
Fears are growing for those trapped in the city with some reports suggesting Isis is using hostages as "human shields".
"Isil's [Isis] depraved, cowardly strategy is to attempt to use the presence of civilian hostages to render certain points, areas, or military forces immune from military operations – effectively using tens of thousands of women, men and children as human shields," said United Nations (UN) spokesperson Ravina Shamdasani.
The UN has warned more than 200,000 civilians could be displaced in the battle.
Reports suggest Iraqi forces have reclaimed 40 villages bordering Mosul from Isis since fighting began.
Register for free to continue reading
Registration is a free and easy way to support our truly independent journalism
By registering, you will also enjoy limited access to Premium articles, exclusive newsletters, commenting, and virtual events with our leading journalists
Already have an account? sign in
Register for free to continue reading
Registration is a free and easy way to support our truly independent journalism
By registering, you will also enjoy limited access to Premium articles, exclusive newsletters, commenting, and virtual events with our leading journalists
Already have an account? sign in
Join our new commenting forum
Join thought-provoking conversations, follow other Independent readers and see their replies