Isis suicide attacks kill at least 17 Iraqi troops in western Anbar province
It is a major blow to government efforts to dislodge the militants from the sprawling Sunni heartland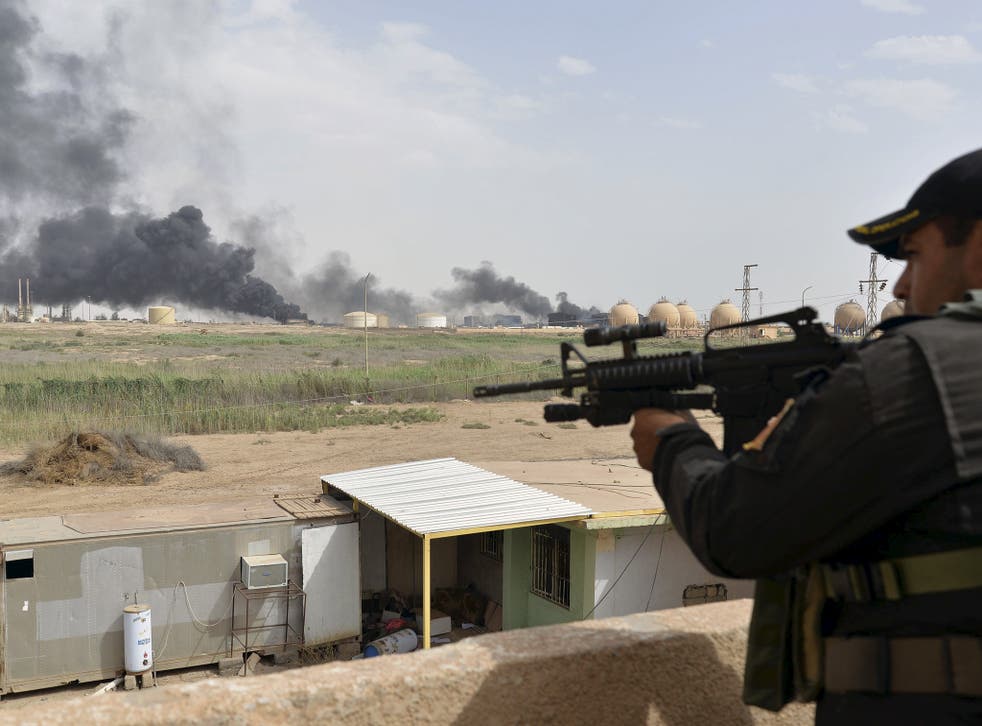 Islamic State (IS) extremists have unleashed a wave of suicide attacks targeting the Iraqi army in western Anbar province, killing at least 17 troops.
It is a major blow to government efforts to dislodge the militants from the sprawling Sunni heartland, an Iraqi military spokesman said.
The attacks came just hours after the Iraqi government announced the start of a wide-scale operation to recapture areas under the control of the IS group in Anbar.
Fall of Ramadi

Show all 17
Brigadier General Saad Maan Ibrahim, the spokesman for the Joint Military Command, said that the attacks took place outside the IS-held city of Fallujah late yesterday.
The militants struck near a water control station and a lock system on a canal between Lake Tharthar and the Euphrates River where army forces have been deployed for the Anbar offensive, he said.
Brig Gen Ibrahim added that the extremists used a sandstorm that engulfed most of Iraq last night to launch the deadly wave of bombings.
He said it was not clear how many suicide attackers were involved in the bombings but they hit the military from multiple directions.
Last month, the water station fell into the hands of IS militants - following attacks that also included multiple suicide bombings and that killed a general commanding the 1st Division and a dozen other officers and soldiers.
Iraqi government forces recaptured the station a few days later.
The Iraqi operation to retake Anbar, which is said to be backed by Shiite militias and Sunni pro-government fighters, is deemed critical in regaining momentum in the fight against IS.
Register for free to continue reading
Registration is a free and easy way to support our truly independent journalism
By registering, you will also enjoy limited access to Premium articles, exclusive newsletters, commenting, and virtual events with our leading journalists
Already have an account? sign in
Register for free to continue reading
Registration is a free and easy way to support our truly independent journalism
By registering, you will also enjoy limited access to Premium articles, exclusive newsletters, commenting, and virtual events with our leading journalists
Already have an account? sign in
Join our new commenting forum
Join thought-provoking conversations, follow other Independent readers and see their replies