Isis suicide bombers blow up dozens of shoppers in Baghdad market
Matt Broomfield
Sunday 28 February 2016 16:50 Comments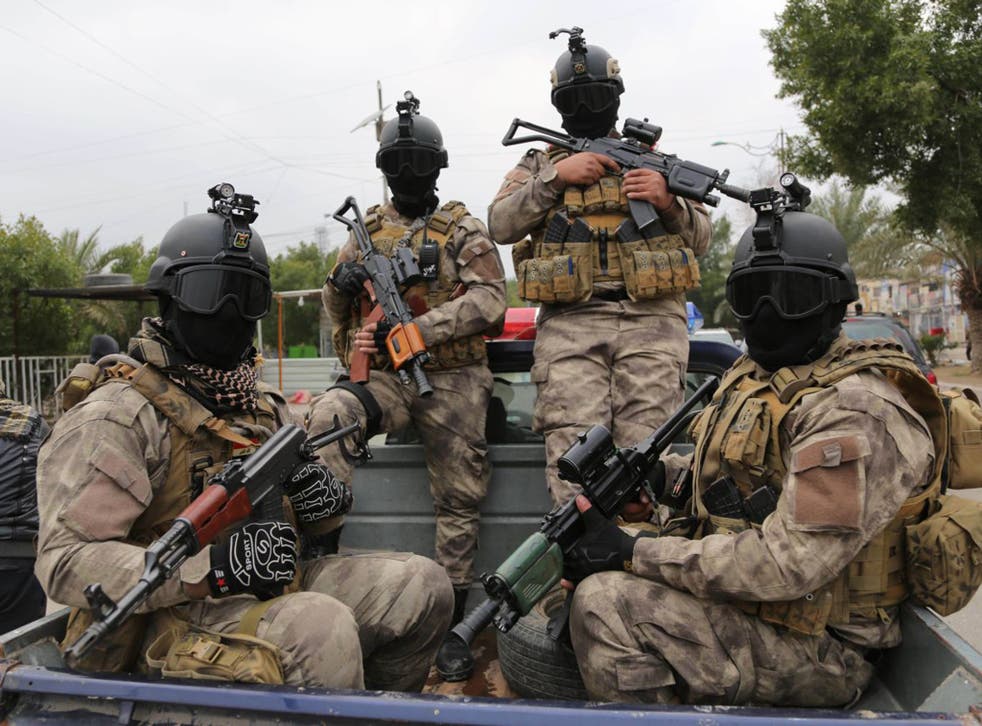 Isis jihadists have killed at least 31 people in a suicide bomb attack in Baghdad.
The two bombs were detonated in a mobile phone market in Sadr City, a primarily Shia district in the suburbs of the Iraqi capital.
According to Iraqi police, the men arrived in the crowded market on motorcycles before detonating their suicide bombs.
Shi'ite areas of Baghdad have long been targeted by Isis, though the militant organisation is yet to claim responsibility for this attack.
Swedish teenager describes Isis experience
Isis are known to have been active overnight in the outskirts of Baghdad in their largest assault on the city for months. Suicide bombers and gunmen attacked army and police posts, killing at least 12.
They seized positions in a grain silo and a cemetery, 12 miles (25km) from the centre of the city and adjacent to the international airport. At least four militants are believed to have died, with another 20 currently pinned down in the grain silo.
The Sadr City attack is the latest to claim the lives of Shia Muslims in Baghdad. On 25 February, a so-called "double-tap" bombing killed 15 people at a Shia mosque. One bomber blew himself up, before a second assailant detonated his vest as security forces rushed to the casualty scene.
In January, Isis launched a series of co-ordinated attacks in Shia areas across the Baghdad metropolitan area and beyond, as gunmen, suicide bombers and a car bomb killed over 50 people.
In a statement after the attacks in Shi'ite suburbs and a shopping centre, Isis said that it was deliberately targeting "rejectionists" (the derogatory term it uses to describe Shia Muslims), and added that "worse was to come".
In an Isis-claimed attack in Sadr City on 13 August 2015, a refrigeration truck packed with explosives was detonated in a food market, killing at least 76 and injuring over 200.
The impoverished district also suffered bombings in June 2009, November 2006 and July 2006, killing 69, 62 and 215 people respectively.
Home to around a million people, the district is named after deceased Shi'ite leader Mohammad Mohammad Sadeq al-Sadr. Prior to the deposition of then-President (and Sunni) Saddam Hussein in 2003, the area was known as "Saddam City".
Register for free to continue reading
Registration is a free and easy way to support our truly independent journalism
By registering, you will also enjoy limited access to Premium articles, exclusive newsletters, commenting, and virtual events with our leading journalists
Already have an account? sign in
Join our new commenting forum
Join thought-provoking conversations, follow other Independent readers and see their replies