Isis launches suspected mustard gas attack on US and Iraqi troops
Officials say initial tests of the agent used reveal it to be 'poorly weaponised' and 'ineffective'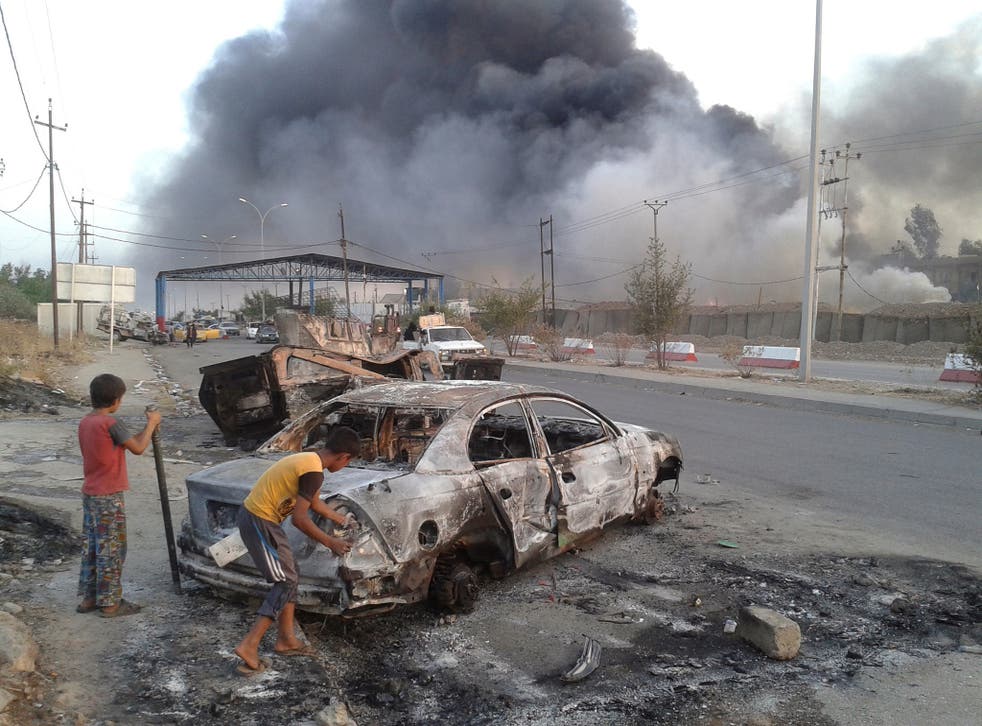 Isis is suspected of launching a mustard gas attack on an air base where US and Iraqi troops operate.
According to US officials, the projectile was categorised as either an artillery shell or a rocket.
After landing at Qayyara air base near Mosul in northern Iraq, US troops tested the remains with an initial finding of sulfur mustard (mustard gas).
No US troops portrayed symptoms of exposure to mustard gas or were hurt in the attack.
According to CNN, one official said the mustard agent had a "low purity" and was "poorly weaponised", while another described it as "ineffective".
Mustard gas is not usually fatal, during the First World War only 5 per cent of people exposed died after receiving medical care, the Centre for the Disease Control and Protection (CDC) states.
In pictures: Iraq battles to drive Isis out of Fallujah

Show all 12
It is a powerful irritant and blistering agent that damages the skin, eyes and the victim's breathing tract.
Airstrike on weapons facility in Mosul, Iraq
Normally, the symptoms can take up to 24 hours to appear with some more sensitive than others.
During its airborne campaign against Isis, US air strikes have hit a number of locations they believe were used as production sites for sulfur mustard.
Join our new commenting forum
Join thought-provoking conversations, follow other Independent readers and see their replies