US-led coalition kills 150 Isis fighters in Syrian air strikes
Coalition says it is 'still finding, targeting and killing Isis terrorists intent on keeping their extremist hold on the region'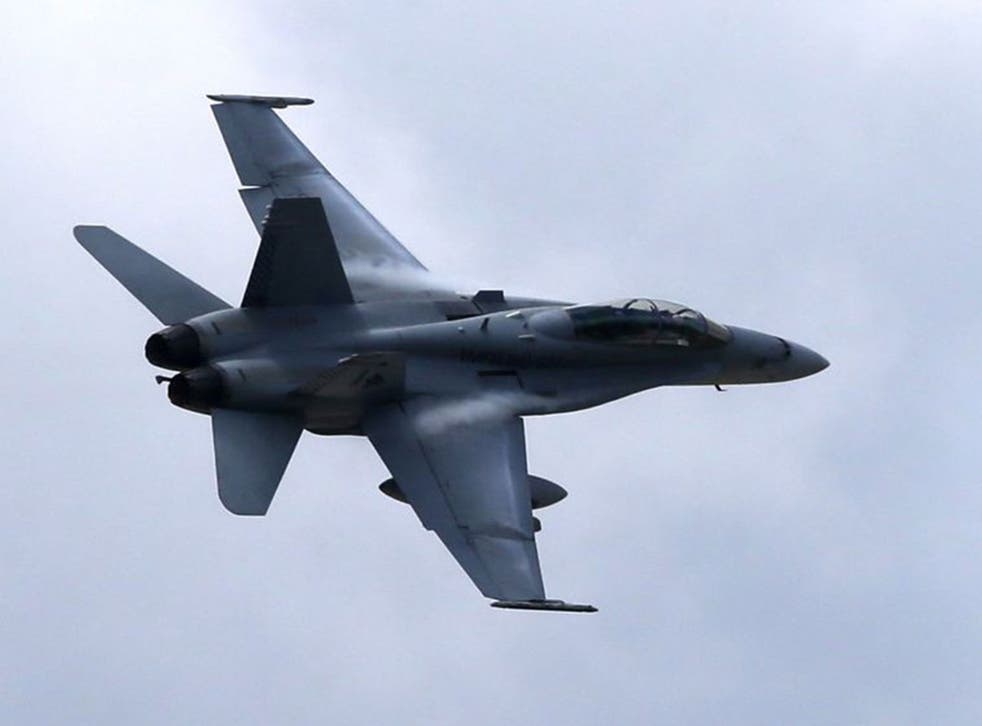 The US-led coalition fighting Isis said it killed 150 militants in air strikes over the weekend which targeted a headquarters and command centre in Syria's Euphrates River Valley.
Intelligence gathering on the ground by the Syrian Democratic Forces enabled US Navy F/A-18 warplanes and one unmanned drone to, a coalition statement said.
Those in the targeted location were exclusively Isis members, it said, adding that the location had been under constant surveillance, ruling out civilian casualties.
"The precision strikes were a culmination of extensive intelligence preparation to confirm an Isis headquarters and command and control centre in an exclusively Isis-occupied location in the contested middle Euphrates River Valley," the statement said.
Major General James Jarrard, the commander of the coalition's Special Operations Joint Task Force in Syria, said: "The strikes underscore our assertion that the fight to liberate Syria is far from over."
Coalition troops and members of the Syrian Democratic Forces "are still finding, targeting and killing Isis terrorists intent on keeping their extremist hold on the region," he added.
"We cannot take our focus off our mission, and we must not lose our momentum in taking these terrorists off the battlefield and preventing them from resurfacing somewhere else."
World news in pictures

Show all 50
Colonel Ryan Dillon, a spokesperson for the coalition, said it was unusual to see large numbers of Isis fighters gathered.
"It looked like they were massing for a movement," he told CNN. "When they do congregate ... like that we want to take advantage of it."
The US-backed Syrian Democratic Forces include Kurdish YPG fighters. Members of the same group are fighting Turkish forces in the Afrin region on Turkey's southern border.
Turkey, which is engaged in an air and ground offensive against Kurdish forces, has sought to avoid confrontation with US, Russian or Syrian forces in the region.
But earlier this week a Turkish minister said the country will take any steps needed for its security.
The US and Russia have called on Turkey to show restraint in its assault on the YPG fighters, which it has codenamed "Operation Olive Branch".
The country views all parts of the YPG as being linked to Kurdish separatists that demand secession from Turkey to create an independent Kurdistan.
The US has led the coalition against Isis since 2014 and US troops have served as advisers on the ground with Iraqi government forces and with Kurdish and Arab groups in Syria.
The coalition has said in the past that fewer than 1,000 Isis militants remain in Iraq and Syria, but that the group still remains a threat.
Reuters contributed to this report
Join our new commenting forum
Join thought-provoking conversations, follow other Independent readers and see their replies