Isis terror warning over tourist hotspots in Turkey issued by US embassy
Alert follows four suicide bombings so far in 2016, including two blamed on Isis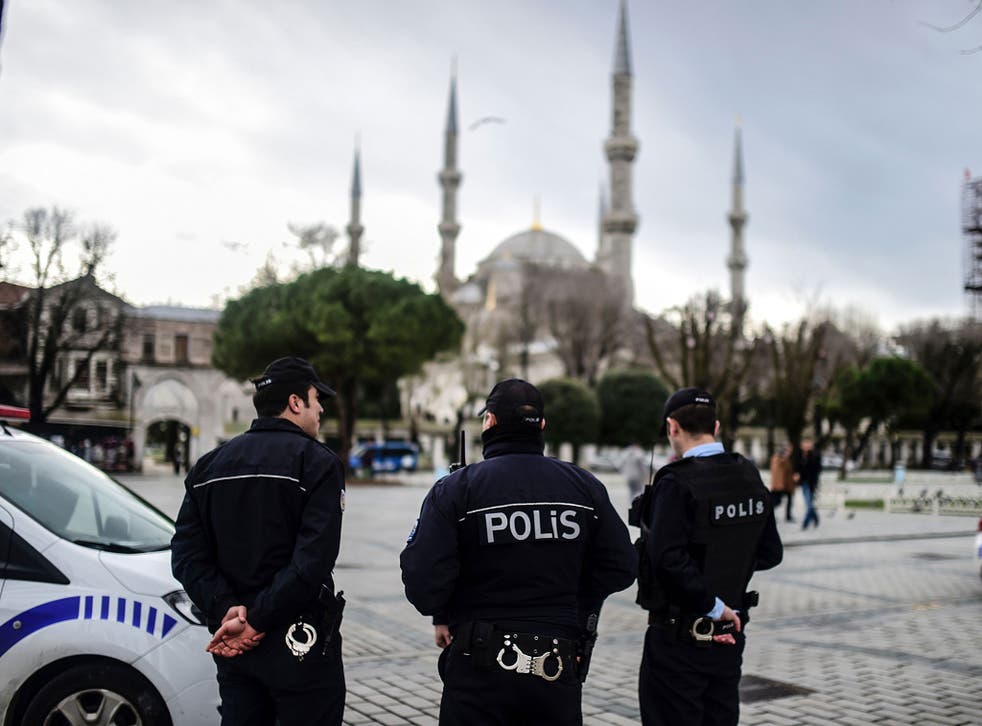 The US embassy has released a warning to American citizens in Turkey about "credible" terror threats to tourist areas of the country.
An emergency message was emailed by the embassy in capital city Ankara, informing citizens they were being "explicitly targeted" by groups.
The email read: "The US government continues to receive credible indications that terrorist groups are seeking opportunities to attack popular tourist destinations throughout Turkey.
"Foreign tourists in Turkey have been explicitly targeted by terrorist organisations."
Turkey has been hit by four suicide bombings this year, most recently in an attack in Istanbul in March.
Five people, including the suicide bomber, were killed and 36 people were wounded after a bomb exploded in the city's main shopping street.
Those killed in the blast included three Israelis, two who had dual US citizenship, and one Iranian.
In January, 12 German tourists were killed in an attack in the historic area of Istanbul.
Two of the bombings have been blamed on Isis, while Kurdish militants have claimed responsibility for the other two.
Register for free to continue reading
Registration is a free and easy way to support our truly independent journalism
By registering, you will also enjoy limited access to Premium articles, exclusive newsletters, commenting, and virtual events with our leading journalists
Already have an account? sign in
Register for free to continue reading
Registration is a free and easy way to support our truly independent journalism
By registering, you will also enjoy limited access to Premium articles, exclusive newsletters, commenting, and virtual events with our leading journalists
Already have an account? sign in
Join our new commenting forum
Join thought-provoking conversations, follow other Independent readers and see their replies