Islamic State: Saudi Arabia, UAE and other Arab nations could join US air strikes against Isis
The US Secretary of State has been touring the Middle East in coalition effort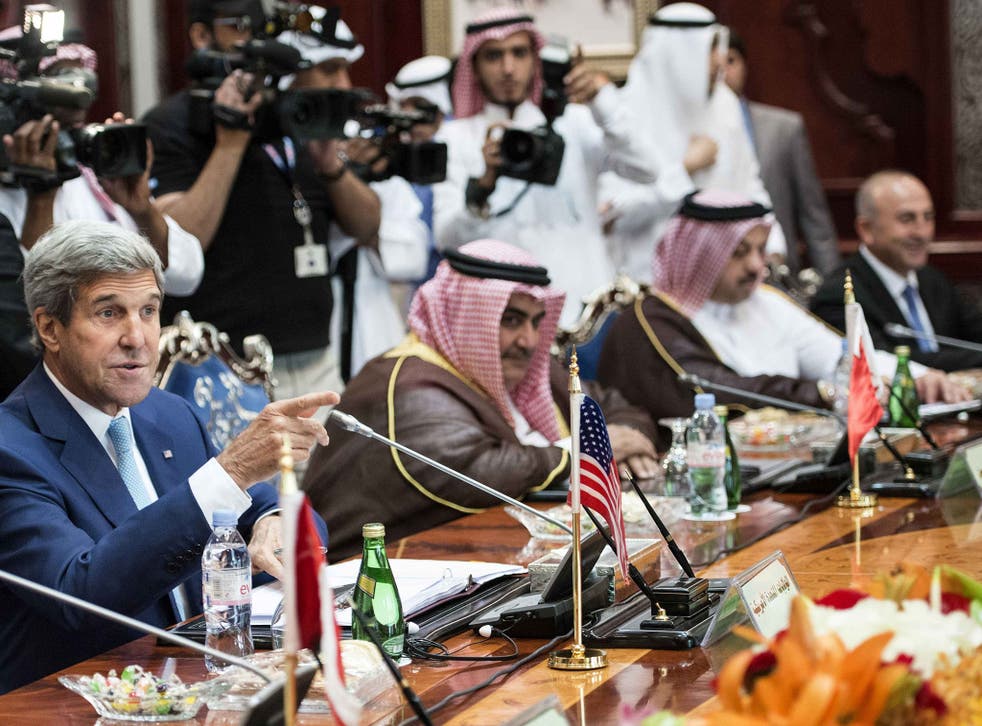 Middle Eastern countries including Saudi Arabia and the United Arab Emirates could bomb the Islamic State (Isis) as part of an international coalition.
The US Secretary of State, John Kerry, has been touring the region to build a military coalition against the group, which now controls a third of Iraq and swathes of Syria.
An American official speaking in Paris, where the Foreign Secretary is among delegates from more than 30 countries and groups forming an international response to Isis, said several Arab countries had offered to join the US conducting air strikes.
Offers have been made both to US Central Command (CENTCOM) overseeing the American air campaign and to the Iraqi Government, he claimed.
"I want to be clear that there have been offers both to CENTCOM and to the Iraqis of Arab countries taking more aggressive kinetic action against Isis," the official said.
While Gulf leaders are alarmed at the prospect of a disintegrating Iraq that could shelter Islamist militants who could mount attacks on their own soil, there are longstanding disputes between many states that could hinder co-operation.
Dominantly Sunni Saudi Arabia and Shia Iran, for example, back opposing sides in wars and political struggles in Iraq, Syria, Lebanon, Bahrain and Yemen.
The American and British Governments have repeatedly called for international participation in the fight against Isis in apparent attempts to distinguish any operations from the Iraq invasion and war in Afghanistan.
In pictures: The rise of Isis

Show all 74
France has been the only country so far to publicly offer to join US air strikes in Iraq but David Cameron is reportedly planning to call for a British bombing campaign after Thursday's Scottish independence referendum.
The British operation against Isis is expected to intensify following the beheading of aid worker David Haines and threats to kill a second British hostage.
Additional reporting by Reuters
Register for free to continue reading
Registration is a free and easy way to support our truly independent journalism
By registering, you will also enjoy limited access to Premium articles, exclusive newsletters, commenting, and virtual events with our leading journalists
Already have an account? sign in
Register for free to continue reading
Registration is a free and easy way to support our truly independent journalism
By registering, you will also enjoy limited access to Premium articles, exclusive newsletters, commenting, and virtual events with our leading journalists
Already have an account? sign in
Join our new commenting forum
Join thought-provoking conversations, follow other Independent readers and see their replies