Islamist fighters take army base as rebel forces make gains in Aleppo
Barbara Surk
Sunday 16 December 2012 21:02 Comments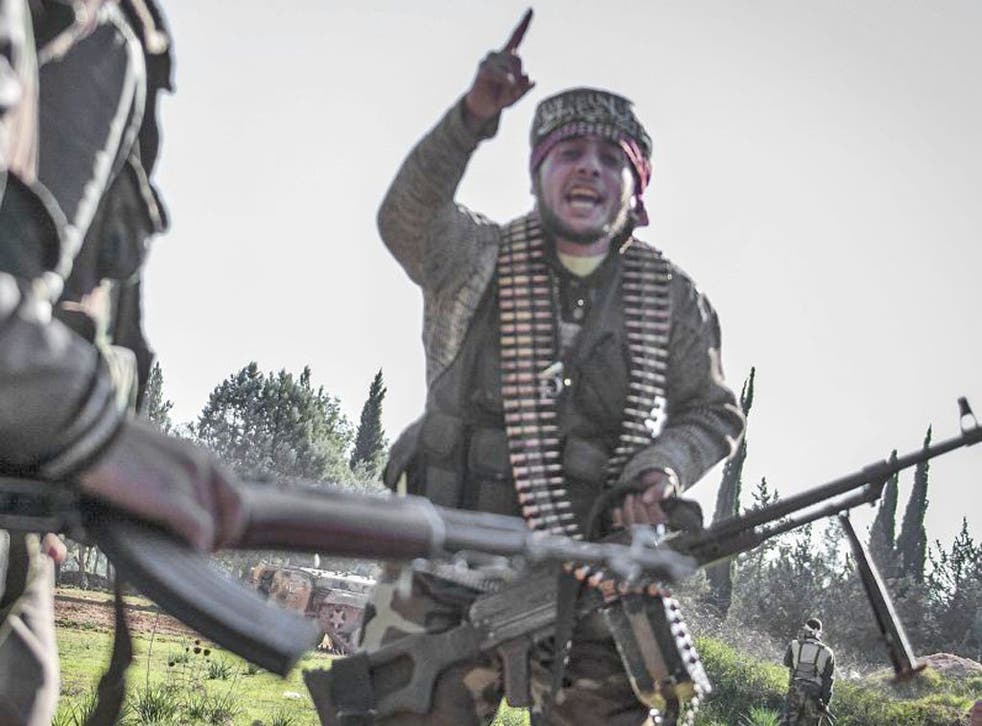 An Islamist faction of Syrian rebels captured an infantry base in the northern city of Aleppo, its fighters said today, as forces fighting to topple President Bashar Assad advanced on the country's largest city.
Syrian warplanes also blasted a Palestinian refugee camp near Damascus, killing eight people and wounding dozens, activists said. Some Palestinian groups in the Yarmouk camp have been backing President Assad's regime.
The base was the second major army installation taken by rebels in a week in Aleppo. Its fall is the latest blow to the Assad regime.
Last week more than 100 nations, including the US, recognised the new Syrian opposition council as the legitimate representative of the country, a boost for the opposition forces that have been bombing regime targets in and around Damascus, once an impregnable stronghold of the Assad regime.
A statement by al-Tawheed Brigade said the rebels "fully liberated" the military facility in Aleppo on Saturday. It was posted on al-Tawheed's website on Sunday and said the Islamist rebel brigade's commander was killed in the battle. The complex, known as Hanano Barracks, includes an army base, a recruiting centre and a military school.
Al-Tawheed Brigade is one of the largest rebel groups operating in Aleppo, Syria's largest city, which has been a major front in the civil war since July.
One of the videos posted on the group's website shows the body of a man the narrator says is "the hero and martyr who was killed on the day of liberating the infantry school", apparently al-Tawheed commander, Col Youssef al-Jader. A boy said to be the commander's son is seen crying as he leans over the dead man. Rebels are seen loading boxes of ammunition on to a truck, and several tanks and armoured vehicles are parked nearby.
Another video shows several rebels praying at the captured base. Armed fighters are also seen walking around the infantry school with slogans "Assad forever" and pictures of Assad, hanging on the walls.
AP
Register for free to continue reading
Registration is a free and easy way to support our truly independent journalism
By registering, you will also enjoy limited access to Premium articles, exclusive newsletters, commenting, and virtual events with our leading journalists
Already have an account? sign in
Join our new commenting forum
Join thought-provoking conversations, follow other Independent readers and see their replies