Israel accused of launching air strikes near Damascus in act of 'aggression against Syria'
Defence officials decline to comment as explosions ring out near Assad's capital
Adam Withnall
Sunday 07 December 2014 17:20 Comments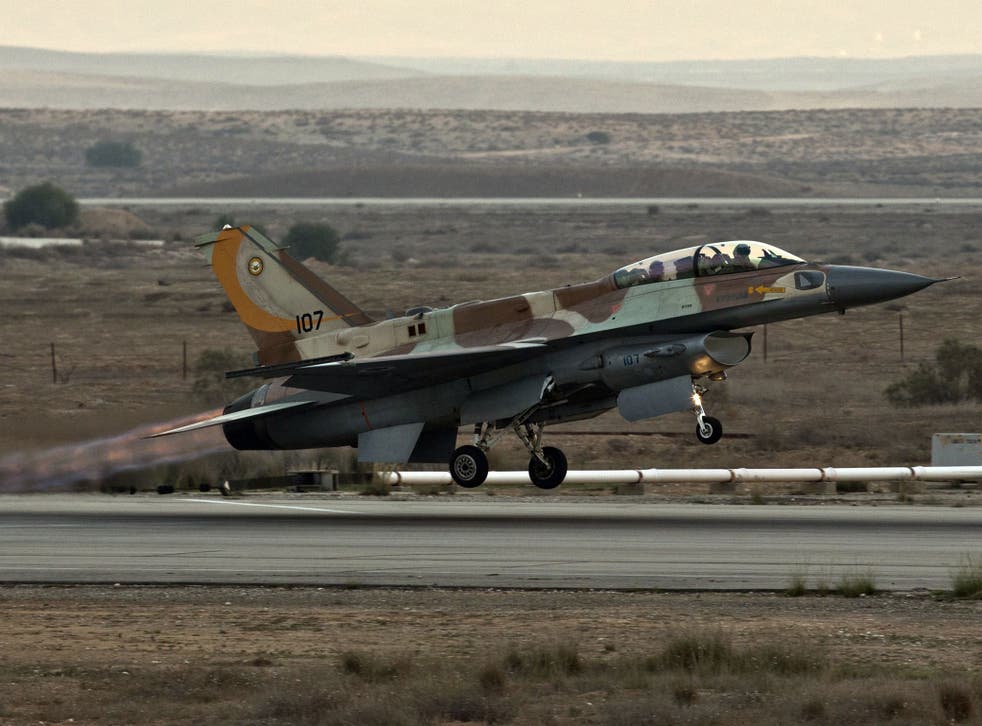 Syria has accused Israel of carrying out air strikes near its capital that have inflicted "widespread damage", according to state media reports.
Residents in Damascus reported loud explosions on Sunday in what some media reports described as a possible attack on missile deliveries from Iran bound for Lebanon's Hezbollah.
SANA, the Syrian state news agency, said Israel bombed targets near Damascus's international airport, as well as the town of Dimas northwest of the capital. It described the attack as "an aggression against Syria" but said there were no reported casualties.
Israeli defence officials, speaking to the Jerusalem Post, declined to confirm or deny the strike – but stressed that the country's focus was to deny Hezbollah new Iranian firepower rather than to take sides in the Syrian civil war.
Benjamin Netanyahu's government has ordered several air strikes in Syria since the revolt against President Bashar Assad began in March 2011.
And while Israel has never confirmed any of those strikes either, the majority are reported to have targeted sophisticated weapons systems believed to be destined for the Lebanon-based militant group.
More follows
Register for free to continue reading
Registration is a free and easy way to support our truly independent journalism
By registering, you will also enjoy limited access to Premium articles, exclusive newsletters, commenting, and virtual events with our leading journalists
Already have an account? sign in
Join our new commenting forum
Join thought-provoking conversations, follow other Independent readers and see their replies