Israel abandons plan to forcibly deport illegal African immigrants
'At this stage, the possibility of carrying out an unwilling deportation to a third country is not on the agenda'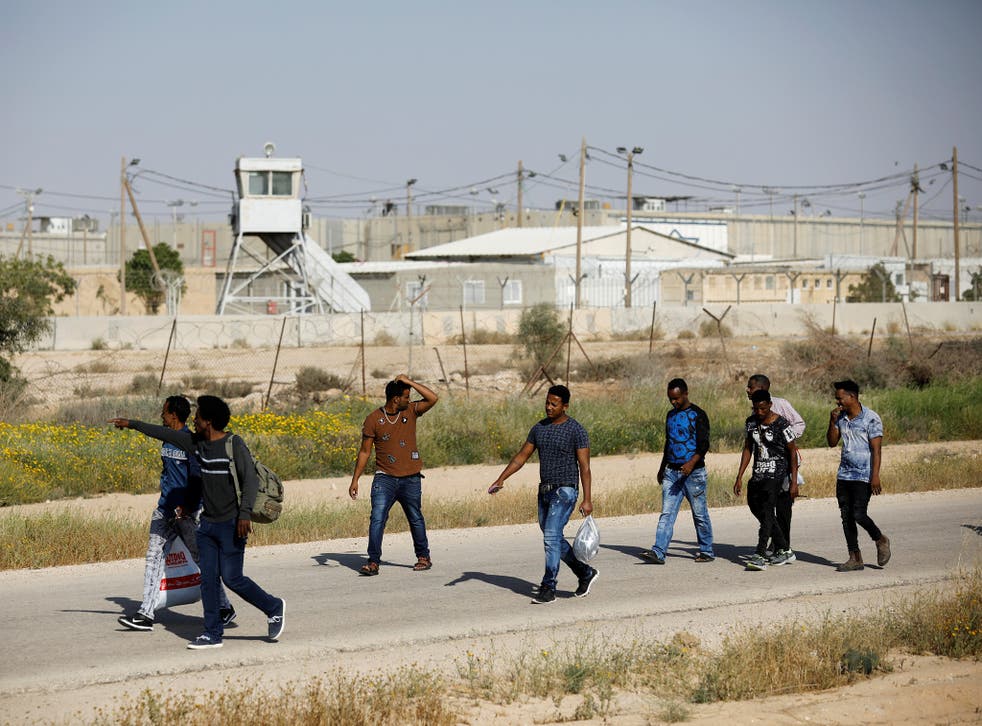 Israel has abandoned its plans to forcibly deport African migrants who entered the country illegally, after failing to find a willing country to take them in.
Benjamin Netanyahu's government had been working on an arrangement to expel thousands of mostly Eritrean and Sudanese men who had crossed into Israel through Egypt's Sinai desert.
Israel has now said that the migrants will be able to renew residency permits every 60 days, as they were before the deportation push.
"At this stage, the possibility of carrying out an unwilling deportation to a third country is not on the agenda," the government wrote in a response to the country's Supreme Court, which has been examining the case.
The migrants and rights groups argued that they were seeking asylum and were fleeing war and persecution.
The government claimed they were job seekers and that it has every right to protect its borders.
Around 4,000 migrants have left Israel for Rwanda and Uganda since 2013 under a voluntary program, but Prime Minister Benjamin Netanyahu has come under pressure from his right-wing voter base to expel thousands more.
World news in pictures

Show all 50
After leaving a United Nations-backed relocation plan, Israel shifted efforts towards finalising an arrangement to send the migrants against their will to Uganda.
A number of migrant rights groups petitioned the Supreme Court to block any such policy.
Rights group Amnesty International also welcomed the decision but criticised Israel's plan to continue with voluntary deportations. It said it would continue to monitor them.
"In reality there is nothing voluntary about them. Eritrean and Sudanese asylum seekers agree to them under pressure. Israel remains under the obligation not to transfer anyone to a country" where they would be unsafe, said Magdalena Mughrabi, its deputy director for the Middle East and North Africa.
Agency contributed to the report
Register for free to continue reading
Registration is a free and easy way to support our truly independent journalism
By registering, you will also enjoy limited access to Premium articles, exclusive newsletters, commenting, and virtual events with our leading journalists
Already have an account? sign in
Register for free to continue reading
Registration is a free and easy way to support our truly independent journalism
By registering, you will also enjoy limited access to Premium articles, exclusive newsletters, commenting, and virtual events with our leading journalists
Already have an account? sign in
Join our new commenting forum
Join thought-provoking conversations, follow other Independent readers and see their replies