Both Israelis and Palestinians may have committed war crimes, UN Gaza inquiry finds
Report was commissioned in September following the 2014 hostilities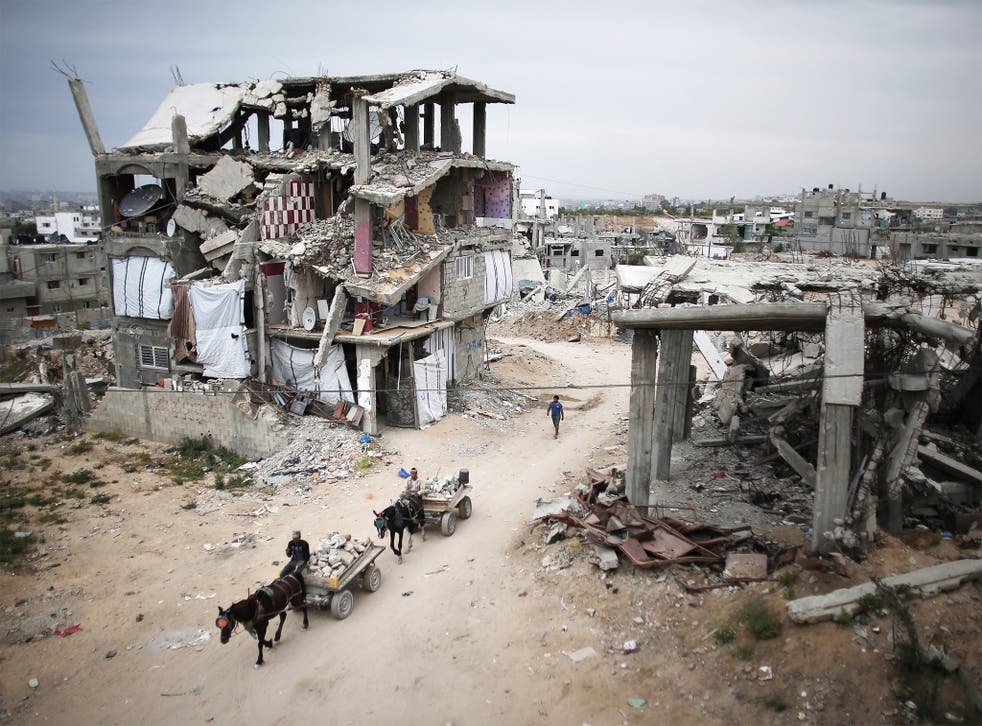 An independent United Nations inquiry has found that both Israel and Palestinian armed groups may have committed war crimes during the 2014 hostilities.
The report, released today, found "substantial information pointing to the possible commission of war crimes by both Israel and Palestinian armed groups."
Hamas and Israel have rejected the investigation. The Israeli government dismissed the investigation as "politically motivated and flawed," and Hamas claimed it wrongly stated Palestinians were "the victim and the executioner".
It comes ahead of the year anniversary of the 2014 hostilities, in which over 51 days 1,462 Palestinians civilians were killed – a third of them children, according to the report. Six Israeli civilians died and 1,753 were injured.
"The extent of the devastation and human suffering in Gaza was unprecedented and will impact generations to come," the report claims, noting that hundreds of Palestinians - many of them women and children - were killed in their own homes.
In pictures: The children of Gaza

Show all 30
The report found that at least 142 Palestinian families lost three or more members in single incidents, amounting to 742 deaths, amid a massive step-up in firepower.
Click here to see an enlarged version
During the hostilities Israel launched more than 6,000 airstrikes and fired approximately 50,000 tank and artillery shells. Palestinian forces launched 4,881 rockets and 1,753 mortars towards Israel in the 50 days in July and August.
The commission, which conducted more than 280 confidential interviews and received 500 written submissions, heard graphic testimony from Palestinians and Israelis demonstrating the widely felt trauma from events in 2014.
The Israeli government refused to participate in the inquiry, claiming that the report had drawn its conclusions in advance. Israel claims it launched the offensive on Gaza to end rocket fire and the threat from militants tunnelling underneath the border.
The commission was appointed by the UN Human Rights Council in September last year to investigate all possible violation of international humanitarian law in the wake of the conflict. It is due to be formally presented to the UN Human Rights Council on 29 June in Geneva.
Register for free to continue reading
Registration is a free and easy way to support our truly independent journalism
By registering, you will also enjoy limited access to Premium articles, exclusive newsletters, commenting, and virtual events with our leading journalists
Already have an account? sign in
Register for free to continue reading
Registration is a free and easy way to support our truly independent journalism
By registering, you will also enjoy limited access to Premium articles, exclusive newsletters, commenting, and virtual events with our leading journalists
Already have an account? sign in
Join our new commenting forum
Join thought-provoking conversations, follow other Independent readers and see their replies